Become a Patreon!
---
Abstract
Excerpted From: Bill Ong Hing, Addressing the Intersection of Racial Justice and Immigrant Rights, 9 Belmont Law Review 357 (Spring, 2022) (398 Footnotes) (Full Document)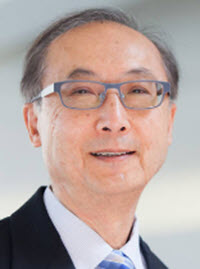 They say a picture is worth a thousand words. This Article is about the intersection of racial justice and immigrant rights. The images of Border Patrol officers on horseback in September 2021 using long "reins" or whips to stop Haitian migrants from entering an encampment on the banks of the Rio Grande River and "grabbing" some migrants by the shirt say it all. The White House press secretary called the images "horrific." Representative Alexandria Ocasio-Cortez denounced the actions as part of a system "designed for cruelty towards and dehumanization of immigrants." To Representative Ilhan Omar, the incidents constituted "human rights abuses .... Cruel, inhumane, and a violation of domestic and international law." To others, this "corralling" of Haitian asylum seekers is racist.
In the summer of 2020, the deaths of George Floyd, Ahmaud Arbery, Breonna Taylor, and too many others ignited a racial justice movement with defending Black life at the center. The slaying of Black community members by the police, targeting of Black people and communities of color, and racist rhetoric spewed by hate groups are continual reminders that anti-Blackness and racism pervade our society and imperil efforts to promote diversity and uphold the rights of all people. As a result, countless individuals and organizations across the country committed to supporting anti-racism, diversity, equity, and inclusion, declaring that "Black Lives Matter."
Not surprisingly, immigrant rights organizations are among the groups committed to racial justice for Black Americans. For some immigrant rights organizations, the commitment to supporting justice for Black Americans is consistent with the commitment expressed by others: it is simply the right thing to do in the face of discrimination and police brutality toward Black Americans. For others in the immigrant rights movement, fighting for Black rights is a natural part of the battle for immigrant rights because, as this Article will establish, the immigration system is itself racist. Many victims of the harsh immigration enforcement regime are Black migrants.
In this Article, I have two main objectives. The first is to explore the intersection between racial justice and immigrant rights. The recent treatment of Haitian migrants is emblematic of that intersection. That intersection demonstrates how immigration laws and enforcement policies are prima facie evidence and a concrete manifestation of systemic and institutionalized racism. In short, this critical race theory critique explains why the battle for immigrant and refugee rights should be viewed as an important part of the battle for racial justice. My second goal is to begin a discussion on how immigrant rights attorneys and advocates can begin to incorporate this racial justice lens of United States immigration laws in their practice. In that spirit, one notion I explore borrows strategies for combating racial injustice in the criminal justice system and considers how analogous approaches might be utilized in the immigration field.
[. . .]
The intersection between racial justice and immigrant rights is clear. Immigration enforcement has been practiced in a racist manner. The immigration laws have been constructed in a racist manner, and the system now displays institutionalized racism. As such, we need to practice immigration law in a bold manner that raises issues of racism in the courtroom while simultaneously advocating for policy change that demands racial justice.
---
Professor of Law and Migration Studies; University of San Francisco School of Law.
---
Become a Patreon!