---
Abstract
Lance Compa, Migrant Workers in the United States: Connecting Domestic Law with International Labor Standards, 92 Chicago-Kent Law Review 211 (2017 ) (156 Footnotes Omitted) (FULL ARTICLE)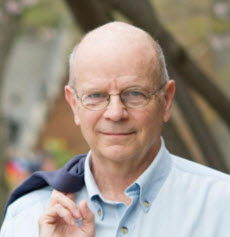 U.S. immigration policy is a matter of domestic law (distinct from refugee policy, which is grounded in international treaties). This paper asks whether and how immigration policy makers and advocacy groups in the United States might take into account international standards on migrant labor. These standards appear in United Nations, International Labor Organization, and international trade agreement provisions on rights and protections for migrant workers. I do not argue that international standards should override or substitute for U.S. law. Rather, they should inform policy makers and advocacy groups' work in crafting immigration law and policy changes.
Following this introduction, Part II summarizes current debates and policy divides on migrant labor in the United States regarding both documented and undocumented workers from abroad. It also notes the absence of international labor and human rights considerations in most U.S. policy discourse, reflecting a broader "American exceptionalism" strain.
Part III examines three principal international instruments on migrant labor: the United Nations' International Convention on Protection of the Rights of All Migrant Workers and Members of Their Families, the International Labour Organization's ("ILO") Convention No. 97 concerning Migration for Employment (Revised 1949), and ILO Convention No. 143 concerning Migrations in Abusive Conditions and the Promotion of Equality of Opportunity and Treatment of Migrant Workers (1975). In 2006, the ILO consolidated key provisions of these instruments in a Multilateral Framework on Labour Migration, subtitled "[n]on-binding principles and guidelines for a rights-based approach to labor migration" (emphasis on "non-binding").
Rather than a lengthy parsing of these texts, this article will explore their common features and their relevance to current migrant labor debates and policy discourse. This part continues with a review of migrant labor treatment in the United States that arguably runs afoul of international standards.
Part IV moves to a review of experience with migrant labor provisions of trade agreements--mainly the North American Free Trade Agreement (NAFTA), the only one that specifically addresses migrant workers' rights. As binding international documents, these trade agreements affect U.S. law and policy. Sometimes, the effect is direct, as when NAFTA created new visa categories allowing more cross-border movement. But effects can also be indirect, as when NAFTA's supplemental labor agreement included protection of migrant workers as one of its "labor principles." This gave rise to several complaints and cases under the NAFTA labor agreement, demonstrating both its potential and its limitations.
Part V reviews arguments for taking into account international standards and applying a human rights framework in our domestic legal discourse, and concludes with a set of policy recommendations.