Become a Patreon!
---
Abstract
Excerpted From: Allison Michelle Bowen, The Importance of Standardized Data Collection and Reporting in Improving Medical Care for Immigration Detainees, 13 Saint Louis University Journal of Health Law & Policy 291 (2020) (Student Comment) (178 Footnotes) (Full Document)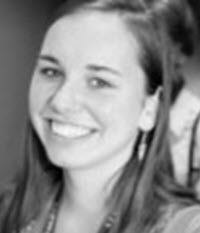 Eighty-five miles northeast of Los Angeles, in the Mojave Desert, sits the rural town of Adelanto, California. The small town of Adelanto has a population of about 34,000 people. However, it is also home to nearly 10,000 incarcerated people who are split between an immigration detention center, a county jail, a state prison, and a nearby federal prison. The Adelanto Detention Facility (ADF), which can house up to 1,940 detainees, is currently tied with the Stewart Detention Center for the title of largest privately run United States Immigration and Customs Enforcement (ICE) detention center in the U.S. The following paragraphs detail some experiences detainees have had at ADF.
On March 4, 2012, Fernando Dominguez-Valdivia, a fifty-eight-year-old Mexican national, died from pneumonia in ICE custody. Mr. Dominguez-Valdivia contracted pneumonia during his eighty-two days in detention at ADF and died from what the Office of Detention Oversight (ODO) described as an "unacceptable level of medical care." Mr. Dominguez-Valdivia was taken to the hospital twice over a three month timespan leading up to his death after his complaints of dizziness. The summary of the death review in the 2012 ODO inspection reveals several egregious errors committed by the staff, including "'failure to perform proper physical examinations in response to symptoms and complaints, failure to pursue any records critical to continuity of care, and failure to facilitate timely and appropriate access to offsite treatments."' Further, the summary concludes that Mr. Dominguez-Valdivia's death "'could have been prevented and that [he] received an unacceptable level of medical care while detained."'
Forty-four-year-old Raul Ernesto Morales-Ramos entered ICE custody in 2011, and he was detained for four years at the Theo Lacy Facility before he was transferred to ADF on May 6, 2014. "Two independent medical experts, analyzing ICE's investigation for Human Rights Watch, agreed that he likely suffered from symptoms of cancer starting in 2013, but that the symptoms essentially went unaddressed for two years, until a month before he died." Furthermore, the ODO's death review recognized a "critical lapse in care" that occurred when he was first referred for a follow-up related to gastrointestinal symptoms in April 2013 and the consultation never occurred. Then, when he was transferred, there was no documentation of his previous symptoms. After nine months and several visits with "registered nurses after submitting several sick call requests for body aches, weight loss, pain in his joints, knees, and back, and diarrhea," Mr. Morales-Ramos' submitted a grievance on February 2015, in which he wrote: "To who receives this. I am letting you know that I am very sick and they don't want to care for me. The nurse only gave me ibuprofen and that only alleviates me for a few hours. Let me know if you can help me." He was seen a few days later by a nurse practitioner who documented that his symptoms were resolved, but he quickly complained again, and another nurse saw him and noted that he had a distended abdomen but did not detect a mass. Mr. Morales-Ramos was finally seen by a doctor four days later. The doctor "told ODO that at that visit Morales-Ramos had 'the largest [abdominal mass] she had ever seen in her practice,' which was 'notably visible through the abdominal wall."' He was scheduled for a colonoscopy that took place about a month later and resulted in complications. Mr. Morales-Ramos died three days later. Two medical experts concluded that more attentive medical treatment could have led to quicker detection when it was still treatable.
Jose Manuel Azurdia Hernandez, a fifty-four-year-old Guatemalan, was transferred to ADF on June 22, 2015. He spent a total of six months in detention prior to a series of medical care lapses that led to his death on December 23, 2015. On December 19, 2015, around 9 a.m., another detainee informed an officer that "Mr. Azurdia was sick and wanted to see a medical caregiver." The officer checked on Mr. Azurdia, said he seemed normal and then later heard him vomiting. A licensed vocational nurse came into the housing unit about thirty minutes later, and the officer informed her that Mr. Azurdia was sick and vomiting. "According to the officer, the nurse responded 'by saying she did not want to see Azurdia because she did not want to get sick.' This began a series of delays in Mr. Azurdia receiving attention for what turned out to be a fatal heart attack." All three expert physicians who participated in the review by several advocacy groups agreed that Mr. Azurdia's death was likely preventable.
Other deaths at ADF include: thirty-two-year-old Juan Pablo Flores-Segura; thirty-two-year-old Osmar Epifanio Gonzalez Gadba; fifty-five-year-old Sergio Alonso Lopez; and forty-six-year-old Vicente Caceres-Maradiaga. This means that seven deaths have occurred at ADF over a five-year period. Human Rights Watch (HRW) found that poor care contributed or led to death, or dangerous practices or serious violations of detention standards were documented in review, or both were involved; the seventh case did not have a published death review at the time of the report.
ADF is not the only facility contracted with ICE that has these issues. Stories like those discussed above which involve deaths related to delayed, denied, or substandard care occur far too frequently. In the words of the now former Homeland Security Secretary, Kirstjen Nielson, "one death is too many." However, from October 1, 2003 to June 5, 2017, there were a total of 172 deaths in ICE custody. A 2018 report conducted by HRW, the American Civil Liberties Union (ACLU), the National Immigration Justice Center (NIJC), and the Detention Watch Network concluded that twenty-three of the fifty-two deaths reviewed by ICE since March 2010 involved medical care lapses. Further, at the time of the report, ICE had reported the deaths of twelve people in ICE custody in 2017, which was "more than any other fiscal year since 2009." Thus, while the Department advocates that even one death is too many, the situations described above occur far too frequently and the conditions are getting increasingly worse.
As these conditions continue to worsen, it becomes more apparent that serious reform is necessary to improve conditions for immigration detainees. This Comment suggests that standardized data collection is a crucial first step to ensuring enforcement and accountability and will hopefully serve as a tool to prevent repeated failures that contribute to detainee deaths. Further, a necessary component of creating effective policies is to first allow for standardized data collection so policymakers can better understand the magnitude of the issues facing immigration detainees.
This Comment proceeds as follows: Part II outlines the current status of detention and data collection efforts.
Part III briefly introduces the legal framework for immigration detention and discusses the departments and standards involved in ICE detention. This part also highlights shortcomings of these departments and their efforts to enforce the standards. Lastly, this part briefly highlights recent congressional efforts to address the many issues related to immigration detention.
Part IV introduces essential components of a proposed solution and illustrates the importance of standardized data collection.
[. . .]
As the number of immigrants continues to grow, the corresponding need for reform in ICE detention becomes more apparent. This need is well documented by advocacy groups, scholars, and federal governmental agencies. In response to the need, Congress has proposed several pieces of legislation aimed at reforming the various issues referenced in this Comment. There needs to be a push for standardized data collection to help improve the conditions within detention facilities. Data collection is crucial to determining the scope of the issue, creating policy, implementing policy, and evaluating the policy. It is clear that immigration is currently a key political issue, which means there may be an opportunity for the passage of such necessary legislation, or at the very least, a spur of discussions between policymakers. Not only is this crucial for ICE, but it is also essential that a similar push occur for CBP, and DHS as a whole. In December 2018, two children (eight-year-old Felipe Alonso-Gomez and seven-year-old Caal Maquin) died in CBP custody. This is the real border crisis. Individuals are dying in ICE and CBP custody at an alarming rate. Transparent and standardized data collection metrics need to be implemented immediately so that researchers may quickly begin to understand the scope of the problem and policymakers can work to effectively address the problem before any more lives are lost due to substandard medical care in immigration detention centers.
---
Juris Doctor, Saint Louis University School of Law (anticipated 2021); Master of Public Health, Saint Louis University College for Public Health and Social Justice (anticipated 2021); Bachelor of Arts in Urban Studies and Political Science/International Studies, Rhodes College (2016).
---
Become a Patreon!