Become a Patreon!
---
Abstract
Excerpted From: Beenish Riaz, Envisioning Community Paralegals in the United States: Beginning to Fix the Broken Immigration System, 45 New York University Review of Law and Social Change 82 (2021) (226 Footnotes) (Full Document)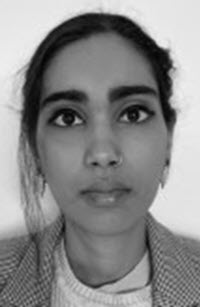 Gloria Avila is a community paralegal in the United States. Fleeing Fidel Castro's takeover, Avila and her parents came to the United States from Cuba in 1967. For 20 years, Avila taught citizenship classes as a volunteer, but she hoped to "do more" and one day, she learned how.
Community paralegals are nonlawyers trained to provide "legal first aid" and build the capacities of affected communities. They often come from the affected communities themselves and provide legal and quasi-legal assistance, including emotional solidarity and support. They keep the client abreast of her case and empower her to take charge. They can also connect her to further assistance from lawyers, health care professionals, social workers, and others.
In 2018, Avila became a fully accredited representative through the Partial to Full Accredited Representative Initiative run by the Catholic Legal Immigration Network, Inc. Accreditation allows nonlawyers to assist immigrants with their legal cases to the extent of their abilities without needing a law degree. A couple of weeks after her training, Avila represented her first client in his bond hearing. A father of two U.S. citizen children, "one of whom suffer[ed] from a heart condition," the man had been arrested for "driving without a valid driver's license" and was soon thereafter taken into Immigration and Customs Enforcement (ICE) custody. In an early bail hearing, the judge had set his bond at $30,000, most likely because the client was unable to afford an attorney and unsure what case law applied. With Avila's help and knowledge of the law, though, the bond was re-set at $3,000, and the man was able to return to his family, having successfully navigated a complex and unfamiliar system.
Nonlawyers trained in the law, especially those from the client's community like Avila, can greatly assist immigrants, ensuring fair trials and acting as the first line of legal support. With COVID-19 further limiting mobility, now more than ever immigrants rely on those closest to them for assistance. Unfortunately, there are very few established community paralegal programs worldwide, and particularly few in the United States. A lack of awareness of the importance and effectiveness of these programs often translates into a lack of training and tools for potential community paralegals.
Correcting this deficit, this Article presents community paralegals as a feasible and necessary access-to-justice strategy in the immigration context in the United States. It aims to encourage immigrant rights and legal aid organizations to take on the project of creating community paralegal programs and to prompt states and the federal government to provide assistance to such programs as part of their international and constitutional obligation to guarantee due process of law.
Failure to access justice is a global crisis and an urgent one. As of 2019, 5.1 billion people in the world lack access to justice. Of these, an estimated 253 million "live in extreme conditions of injustice." The absence of a functioning justice system has implications for human rights, development, and inequality. The access-to-justice crisis is especially acute in the U.S. immigration context. In deportation cases, while "only 37% of all immigrants, and a mere 14% of detained immigrants" have legal representation, immigrants are 15 times more likely to seek relief from removal and 5.5 times more likely to receive it if represented. At the same time, in 2019, ICE removed 267,258 immigrants, an 18.2% increase from 2017, and ICE's "detained and non-detained dockets both reached record highs." Immigration rights organizations, movements, and collectives have found that many of these detentions and removals were wrongful, meaning the U.S. government had no lawful grounds to detain or remove the individuals, or that these processes were otherwise extrajudicial. In 2019, the American Bar Association (ABA) termed the immigration court system "irredeemably dysfunctional and on the brink of collapse;" the chair of the ABA's Commission on Immigration, Wendy Wayne, declared that "our current immigration system is confronting substantial challenges with respect to delays and backlogs," but warned that "[t]he rights that our laws provide to those subject to our immigration system ... cannot be sacrificed in the name of efficiency." Court watch observers have for years described the courts as "lawless" and plagued by xenophobic judges, a frequent lack of respectful quality translation, and overworked and incompetent lawyers who barely know their clients' names, let alone their cases. Some judges concentrated in particular jurisdictions summarily deny asylum cases with documented denial rates nearing or at 100%; for instance, all five judges who served on the El Paso Immigration Court between 2012 and 2017 denied at least 94.6% of their asylum cases.
Given cultural, language, and educational barriers, immigrants, usually do not know their rights or understand the American legal system; therefore, they are unable to claim relief. Even conservative commentators have decried the lack of due process in the immigration system and have recognized the importance of ensuring that U.S. citizens and noncitizen immigrants with valid claims are not wrongfully deported or detained.
For many years and still today, advocates and scholars have promoted a top-down "rule-of-law" model to address this crisis, focusing on improving the quality of legal institutions and increasing the number of attorneys providing legal aid. This approach often equates access-to-justice with representation by counsel.
Universal representation, though, remains unrealistic given the political climate and the current legal system. There simply are not enough low-cost or pro bono attorneys available to meet the high demand of people needing legal assistance, and "even if every lawyer in the country performed 100 hours of pro bono work annually, it would not fill the enormous gap in the need for legal services." This is true despite the fact that the United States has over a million lawyers to date, with that number continuously growing.
Representation, moreover, does not address the root causes of the problem and is not sufficient to achieve justice. Truly reforming the system means ensuring that it puts the immigrant herself and all her needs at the center. This includes not only complex legal needs that a lawyer can address, but also other subtle, quasi-legal and extralegal needs that are all equally important for justice. In a recent article, Rebecca L. Sandefur reviewed mounting evidence to this effect, noting that "[r]esolving the access-to-justice crisis requires that justice professionals shift their understanding of the access problem, and share the quest for solutions with others: other disciplines, other problem-solvers, and other members of the American public whom the justice system is meant to serve."
A growing movement of activists and academics working in human rights and development, recognizing this inescapable truth, promote the power of affected communities through grassroots-based "legal empowerment" strategies. Legal empowerment aims to improve "a person's ability to understand, use and shape the law to secure justice and ensure that their basic needs are met." Not all immigrant advocates undertaking legal empowerment are community paralegals. There are a host of strategies that can work together. Even volunteers who do not speak the language of the immigrant community and have no knowledge of the law can contribute, such as through accompaniment programs and political advocacy. Such initiatives appear to be more common in the United States than community paralegal programs. Community paralegals, though, are a particularly responsive legal empowerment strategy that reaches a greater number of people and can complement other empowerment efforts. They are unique because they can provide holistic, culturally sensitive legal assistance at a low cost. Many community paralegals have experienced the system themselves or have had family members experience the system, so they understand where immigrants come from and can help individuals exercise their agency, make informed decisions, and better participate in their cases. This ultimately improves the quality and accessibility of legal aid, with added improvements in feelings of confidence and self-efficacy among participants. It, in turn, ameliorates the quality and efficiency of courts, allowing them to dispose of cases more quickly and accurately. While community paralegals are not a replacement for attorneys, they contribute in a way attorneys often cannot, acting as a "bridge" between the community and law.
Still, especially in the United States, very few scholars and activists see community paralegals as a viable option to improve access-to-justice. As a result, programs are small and underutilized, and their importance is overlooked.
This Article recommends bolstering these programs. It calls on President Joe Biden, who has vowed, among other things, to provide more government resources to the network of non-profits and other organizations that assist immigrants, to support grassroots programs. Drawing on the global move towards legal empowerment, it grounds the need for community paralegals in the United States' obligations under international human rights law to guarantee the rights to a fair trial, due process, access to information, participation, and equality before the law, among other rights. In focusing on immigrants, this Article also fills a gap in the legal empowerment literature that has thus far failed to document how the approach can benefit noncitizens, particularly in the Global North.
In calling for community paralegals, this Article adopts a broad understanding of the concept to cover a range of immigrant advocates, from nonlawyers who provide full representation to those who only provide limited legal assistance and quasi-legal aid. The strategy also engages both volunteer paralegals from the community and individuals who are not from the community, but who have spent several years living among and working with affected communities.
To make its case, the Article breaks into three sections followed by a short conclusion. Part I begins by defining access-to-justice, moving away from a traditional understanding of justice as a mere right to representation toward understanding it as a right to "justice" more substantively, as defined in international law. Next, it describes the many access-to-justice problems in the United States' immigration system. Part II introduces the notion of legal empowerment and community paralegals as a strategy to address the access-to-justice crisis. Part III describes how nonlawyer representation currently works in the immigration system and the proposals other scholars and activists have made to improve it. It also delineates the ways in which community paralegals operate in the United States' immigration context currently and calls for changes in the law that would promote, assist, and spread awareness of these programs. A short conclusion restates the case for community paralegals and briefly lists possible limitations.
[. . .]
In sum, access-to-justice demands a holistic, broad understanding of legal assistance, and community paralegals are a single major step towards ensuring the agency and human rights of immigrants in the United States. Expanding access to well-crafted community paralegal programs would help the United States meet its international obligations, would ensure continued empowerment of people in need, and would sustain their strength to prevent injustice. Such programs would also save the immigration system significant lost resources, decrease the burden on attorneys, and improve the quality of legal representation by reducing immigration fraud and the problem of unscrupulous attorneys in the immigration context. For all these reasons and more, the United States should consider reforming nonlawyer representation in the immigration context and recognizing and promoting the role community paralegals already play in it.
---
Beenish Riaz graduated with a J.D. from NYU Law in May 2020 and is currently an Arthur Helton Global Human Rights Fellow in Pakistan.
---
Become a Patreon!