Become a Patreon!
---
Abstract
Excerpted From: Blake Gentry, O'odham Niok? In Indigenous Languages, U.S. "Jurisprudence" Means Nothing, 37 Chicana/o-Latina/o Law Review 29 (2020) (75 Footnotes) (Full Document)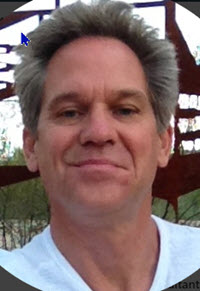 O'odham Niok? is a common phrase uttered by speakers of O'odham, a language in the Uto-Aztecan language family; a language spoken in communities from Central Arizona to Southern Durango, Mexico, covering a geography of 1200 miles.
On March 27, 2018 at 2:00 PM, a fifty-seven-year-old O'odham man arrived at the Tohono O'odham Reservation in Arizona from his O'odham community, Kom Wahia (El Cumalito in Spanish), in Sonora, Mexico. He crossed the international border on foot onto the Tohono O'odham Nation, the United States' second largest reservation, and was arrested by Border Patrol at 3:00 PM. He left the reservation in the back of a Border Patrol vehicle and was deported to Nogales, Sonora, Mexico, 139 miles' distance. He had never been to Nogales.
Despite the fact that he is a legal member of the Tohono O'odham Nation sanctioned by the Department of Interior's Bureau of Indian Affairs, and that the Tohono O'odham Nation was recognized as an indigenous nation with limited sovereignty in 1917 by Executive Order, at no time during his arrest, his transshipment, overnight stay in the Border Patrol Headquarters in Tucson, or his expulsion from the port of Nogales, Arizona on 29 March, 2018 into Mexico, did a single U.S. official speak to him in the only language he speaks: O'odham.
No interpreters were called to communicate with him. His controversial "illegal" entry charge aside, as an O'odham, he acted as O'odham have for at least the past 600 years in the Sonoran Desert: he traveled at will to visit relatives in other O'odham communities. His brother traveled in a like fashion from Kom Wahia toward Sells, Arizona the previous week, and was also expelled by U.S. officials. Without a phone, the fifty-seven-year-old monolingual O'odham speaker did not know, once he left his house, what had happened to his brother.
Indigenous language exclusion is common practice in the U.S. immigration system; and that system begins at arrest long before an immigrant appears, if ever, in immigration court.
O'odham is but one of many indigenous languages spoken by migratory indigenous peoples entering what is now the United States of America. The commonly asserted strict definition of indigenous languages is languages of indigenous peoples who lived under colonialism. While many national languages were once indigenous languages of the ancestors of current day speakers, in the modern world, indigenous languages are most often minority languages in countries where indigenous peoples live under other language majorities.
This Article attempts to outline major gaps in U.S. language policy affecting indigenous language speaking immigrants by examining (1) the standing of indigenous languages in the U.S. immigration system, (2) venues of language discrimination, (3) the application of law and policy related to access to interpretation for Limited English Proficient (LEP) indigenous language speaking immigrants, (4) language ideology in the courtroom, and (5) indigenous language data findings. The conclusion discusses the future of indigenous language rights in the U.S. immigration system.
There are several avenues to understanding applied language rights in the U.S. judicial systems. The shorter route runs the gambit of U.S. federal language law and policy guidance in a myriad of immigration settings. The long road is perhaps more difficult to discern, but rooted in settler colonialism in the Americas, and beyond. Both routes have roots in historical (read colonial) processes and the particular Anglophone cultural legacy that is U.S. modernism, jurisprudence, and language ideology.
[. . .]
The magnitude of discrimination is "discoverable" only when indigenous language speakers are appraised of their right to speak in their primary language at first contact. Indigenous peoples must be recognized racially, in gender specific terms, and by language and dialect if equitable treatment is to be constructed.
Speakers of indigenous languages can only gain access to jurisprudence if language assessment data is collected in subsequent immigration venues.
O'odham Niok? Do you speak O'odham?
Language is the blood that circulates our culture.
---
Blake Gentry (Cherokee) MPPM, works as a public policy advisor for the Traditional O'odham Government in Sonora, Mexico, and directs the Guatemala Acupuncture and Medical Aid Project (GUAMAP) serving Q'eqchi and Ladino communities in Petén, Guatemala and immigrants in Tucson, Arizona. Gentry is an international consultant with the Higher Ground Foundation on Standards for Indigenous Community Climate Adaptation.
---
Become a Patreon!