Abstract
Excerpted From: Bart T. Stupak and Justin Nemeroff, 2015 Acknowledgement Regulations Invalidate Native American Treaties, 98-AUG Michigan Bar Journal 22 (August 2019) (31 Footnotes) (Full Document)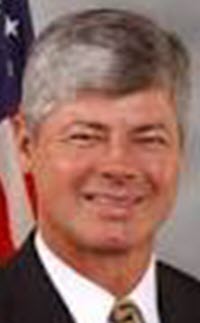 Before 1978, the existence of a treaty alone between a Native American group and the federal government was conclusive evidence to demonstrate a government-to-government relationship. Today, groups seeking federal acknowledgment as a Native American tribe must undertake an arduous petitioning process, referred to as Part 83.
The Part 83 process was created by the Department of Interior (DOI) with petition review performed by the Bureau of Indian Affairs. It was established based on a shift in congressional intent beginning in the 1960s toward "meaningful Indian self-determination policy." Today, Indian groups can only achieve optimal economic, health, educational, and social benefits provided by the federal government that are necessary for self-determination by becoming federally recognized through the Part 83 process.
Since its inception in 1978, the Bureau of Indian Affairs has developed unrealistic hurdles for native people to prove their existence as a cohesive, distinct native community with social, cultural, and political ties since their first contact with the American government from 1789 through present day. The Part 83 acknowledgement process has been severely criticized within and outside of the Bureau as being time consuming, expensive, inefficient, and unpredictable as to the criteria and necessary proof, and for rendering inconsistent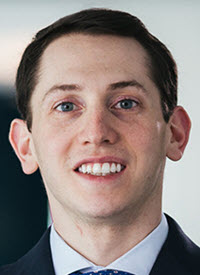 results. Federal courts recognized that "a federal acknowledgment petition can be over 100,000 pages long and cost over $5 million to assemble; the Bureau estimated time for completion of review is 30 years." Under the Part 83 process, the Bureau recognized only 17 of 51 petitions. Simply put, the Part 83 process was broken.
The initial 1978 acknowledgment regulations of 25 CFR Part 83 were modified in 1994; the Bureau published further guidance in 2000, 2005, and 2008. Despite its guidance, the Bureau testified before Congress that it recognized the decades-long criticisms that the acknowledgment process was "broken." As a result, in 2012, the DOI attempted to completely overhaul the process. It published a proposed rule in 2014 and sought public comment. On July 1, 2015, the Bureau published its revised regulations (Final Rule).
[...]
Native American groups seeking federal acknowledgment under the Part 83 process as revised by the 2015 regulations must be mindful that the Bureau of Indian Affairs' determination on their petitions invalidates longstanding treaties that form the basis of Native Americans' unique sovereign government-to-government relationship.
Note: Burt Lake Band of Ottawa and Chippewa Indians v The Hon David Bernhardt, Case No. 1:17-cv-00038-ABJ (D D.C.), is pending before Hon. Amy Berman Jackson. The lawsuit is the first known lawsuit challenging the validity of the 2015 regulations and the nullification of treaty rights through administrative action. An identical lawsuit is pending in federal district court in the state of Washington using Burt Lake's allegations. The Burt Lake Band is represented by Venable LLP attorneys Bart Stupak, Moxi Upadhyaya, Justin Nemeroff, and Erin Cass.
AT A GLANCE
The Bureau of Indian Affairs' 2015 acknowledgment regulations strip away treaty rights and deny tribal sovereignty.
---
Congressman Bart T. Stupak served 18 years in the U.S. House of Representatives from Michigan's first congressional district.
Attorney Justin Nemeroff is assigned to Venable's Litigation group.