---
Abstract
Excerpted from: Grace Nosek, Re-Imagining Indigenous Peoples' Role in Natural Resource Development Decision Making: Implementing Free, Prior and Informed Consent in Canada through Indigenous Legal Traditions, 50 University of British Columbia Law Review 95 (February 2017) (312 Footnotes) (Full Document)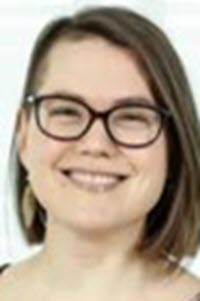 There is a movement in Canada to ensure Indigenous peoples are fully empowered to participate in natural resource development decision making by requiring the government to obtain the Free, Prior and Informed Consent of Indigenous peoples before approving any development projects affecting their traditional territories. At the same time, there is a renaissance occurring in Indigenous law, with Indigenous, academic, legal, and professional communities affirming the tremendous value of using and engaging with Indigenous legal traditions. The convergence of these two movements presents a unique opportunity for reconciliation, which the Truth and Reconciliation Commission describes as the establishment and continuance of "a mutually respectful relationship between Aboriginal and non-Aboriginal peoples in [Canada]." These two movements are now unfolding in the shadow of the Supreme Court of Canada's 2014 decision in Tsilhqot'in Nation v British Columbia., which has been described as the best decision on Aboriginal title in the world, and against the backdrop of a flood of proposed major natural resource development projects, many of which would affect Indigenous peoples' traditional territories. This boom in development projects can often be in tension with the recognition and protection of Indigenous peoples' rights and traditional territories. Communities have identified serious issues with how the current government review of natural resource projects includes Indigenous peoples and addresses their concerns. Using the proposed Enbridge Northern Gateway Project as a case study, I will explore the status quo of government review of natural resource projects with the potential to affect Indigenous territories. Drawing on human rights, environmental justice, and economic arguments, I will make the case for the implementation of a Free, Prior and Informed Consent regime in Canada. Then I will detail the resurgence of Indigenous law and the critical benefits of using the tools of the resurgence to allow each Indigenous community to engage with its own legal traditions and define for itself the meaning of Free, Prior and Informed Consent.
Out of Canada's total population of 32.9 million people, more than 1.4 million, or approximately 4 percent of the population, are Indigenous. Within the 1.4 million, about half of the population are registered Indians (First Nations), about 30 percent are Métis, about 15 percent are unregistered First Nations, and about 4 percent are Inuit. Canada's Indigenous peoples are incredibly diverse. There are 11 major Indigenous linguistic groups with a multitude of regional dialects. The country has 617 First Nations from more than 50 cultural groups living in about 1,000 communities. Clearly the views and experiences of Canada's Indigenous peoples are too diverse to be fully represented in this paper. To avoid falling back on pan-Indigenous generalities I will focus largely on the experiences of Indigenous peoples, especially those from British Columbia, involved in the environmental assessment of the Enbridge Northern Gateway Project while acknowledging that those views may diverge, sometimes sharply, from those of other Indigenous peoples and that every Indigenous community harbours a diversity of opinions.
Indigenous peoples face unique threats from natural resource development. As explained by the UN Report of the Special Rapporteur on the rights of indigenous peoples, James Anaya, "[w]hile indigenous peoples potentially have much to gain from resource development within their territories, they also face the highest risks to their health, economy and cultural identity from any associated environmental degradation." These unique threats faced by Indigenous peoples are exemplified by Heiltsuk Tribal Councillor Jessie Housty's description of her people: "We are rooted in the landscape. It's a matter of our identity, and it goes back 10,000 years." Housty, a fierce opponent of the Enbridge Northern Gateway Project, worries the development project will destroy her very way of life.
According to Natural Resources Canada, natural resources account for nearly one-fifth of Canada's nominal GDP and 1.8 million of its jobs. The sector employs around 30,000 Indigenous people. Worldwide, Canada is the fifth largest producer of oil and natural gas. In 2012, Canadian energy exports totalled $110 billion, approximately 25 percent of all exports.
For Indigenous peoples, this natural resource project boom can often be in tension with the recognition and protection of their rights and traditional territories. As previously mentioned, resource development can pose outsized risks to Indigenous peoples, while also offering disproportionately fewer benefits to them. Although many communities are not against natural resource development projects in general, there are serious concerns with the way governments engage with Indigenous peoples before making decisions about the fate of projects. Some projects are approved over the forceful objection of affected Indigenous peoples. Recent examples include the Site C hydroelectric dam on the Peace River and the North Montney Mainline Pipeline project in Northern British Columbia. When projects are approved over the objection of affected Indigenous peoples, their right to self-determination and other substantive human rights are threatened. This can also result in a protracted, expensive, and divisive conflict, effectively gridlocking the development of natural resource projects.
The Enbridge Northern Gateway Project (Northern Gateway Project or Project) is a key example of a development project that has raised serious and sustained opposition from Indigenous communities. It is a project that some Indigenous peoples say threatens their very way of being, and many have provided evidence that the Project will have serious consequences on the mental, physical, cultural, spiritual, and financial well-being of their communities. Despite this opposition, the federal government approved the Project after a lengthy environmental assessment process. It is now mired in legal challenges from First Nations and others. The Project illustrates why it is imperative to re-imagine the role of Indigenous peoples in natural resource development decision making.
In this article I argue the international human rights principle of Free, Prior and Informed Consent (FPIC) should be implemented in Canada, necessitating the government's good faith cooperation with Indigenous peoples to obtain such consent before approving development projects that might affect Indigenous peoples' traditional territories. I also argue Indigenous communities should be empowered to use their own legal traditions to structure decision-making processes when implementing an FPIC regime.
I begin by exploring the status quo of government review of major natural resource development projects--including both the environmental assessment process and the consultation and accommodation process--and documenting complaints that the current system is not sufficiently inclusive of Indigenous peoples nor protective of their rights. I introduce the Northern Gateway Project, which will be used as a case study of the status quo throughout the paper, providing a brief outline of its physical and geographic scope, its history of Indigenous opposition, and its environmental assessment report
Then I introduce the principle of FPIC, detailing its current momentum in Canada and describing how it might improve upon the status quo of government review of natural resource projects. Moving through human rights, environmental justice, and economic arguments, I argue for FPIC's implementation in Canada. I discuss its current legal status, the implications of the Tsilhqot'in decision on its potential implementation, and what implementation might look like in practice.
Finally, I outline the revitalization of Indigenous law occurring across Canada and detail three arguments for why it is imperative to use Indigenous legal traditions when implementing FPIC or any consent regime.
[. . .]
At first glance, it may appear to be a long and resource-intensive process to implement FPIC for major natural resource development projects and to support Indigenous communities as they utilize their laws to define what FPIC means for themselves. However, research suggests that the cost of securing community consent is often dwarfed by the overall costs of a project. Moreover, the current government decision-making process for development projects is already long and resource-intensive, with the Crown and industry engaging in consultation and accommodation and environmental assessment over many years. Given the flaws and misaligned incentives of the status quo, this process can often fail to address Indigenous peoples' concerns or resolve opposition to projects that have the potential to affect their traditional territories. The result is eroded relationships between Indigenous peoples and state governments, divisive political and legal resistance, and financial uncertainty for project proponents. The Northern Gateway Project provides a prime example of these consequences. The alternative, an FPIC regime implemented through Indigenous legal traditions, could be long, complicated, and contentious at points. However, it would cement Canada on a path towards reconciliation, one that the current system and its power dynamics can never achieve.
---
JD, 2014, Harvard Law School, LLM Candidate, The University of British Columbia's Peter A. Allard School of Law.
---
Please visit my Patreon Page