Become a Patreon!
---
Abstract
Excerpted From: Robert Alan Hershey, Repatriation of Sacred Native American Cultural Belongings from Historical Racism, 56-Arizona Attorney 40 (July/August, 2020) (3 Footnotes) (Full document)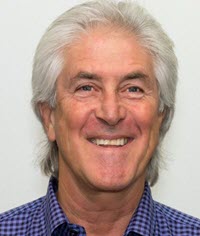 The Hopi Tribe and other Puebloan societies continue to fight French auction-houses that promote sales of sacred belongings that these Native Nations assert are critical to their customary heritages. Tribes elsewhere have been alertedDD to other potential national and international auctions that could foster disappearances of their own cultural patrimonies. Yet traders and collectors continue to perpetuate these transfers.
How would you react if your Ancestors' skeletons were kept locked in private or museum closets? How would you feel if your sacred ceremonial belongings, so central to the practice of your religion, were auctioned off so someone could mount them on walls or place them behind glass forever depriving you of rituals and traditions associated with them? And how would you like your culture to be defined by someone else's imagination of who you are? To lock away religious belongings, vital to cultural continuation, in museums and private collections is a veritable extension of war by other means. Individuals, institutions and organizations that continue to hold sacred items take on contemporary roles as villains benefiting from a history of violence and conquest, claiming property rights against the life blood of Indigenous communities.
[. . .]
When one collects Native bones, knowledge and artifacts, there is a tendency to project into those objects an intangible awareness of the collectors' own special significance, as if those belongings hold mysticism--Indian power--and contain a footpath forward for one's own self that contains an efflorescence of adopted sacredness. By one's possession of these objects, individuals say they are honoring the Indians. But appropriation is not the kinfolk of honoring. It is the dark side of intention. Our intentions are irrelevant and often harmful. Yes, one can buy, love and enjoy contemporary works of Native carvers and smiths and artists. That is appreciation. But to hold onto sacred belongings is anathema to integrity and moral ways. Very few have the right to revere, to venerate, these objects because, without contextual knowledge and permission, no others can in any way understand them or understand the nature of importance they are to an Indigenous culture.
Today, in the so-called era of self-determination, defined as a trust responsibility and a government-to-government relationship, federal policies and actions regarding Native American cultural heritage are still reflective of historic racism inherent in Marshall's pronouncement of inferior savages and other claims of the vanishing Indian. These juridical concepts have helped to justify the misappropriation and taking of burial remains and sacred items.
---
Robert Alan Hershey is a practicing attorney, the Founding Director of Clinical Education for the Indigenous Peoples Law and Policy Program, and now Clinical Professor of Law Emeritus at the University of Arizona James E. Rogers College of Law.
---
Become a Patreon!