Become a Patreon!
---
Abstract
Excerpted From: Rafael I. Pardo, Financial Freedom Suits: Bankruptcy, Race, and Citizenship in Antebellum America, 62 Arizona Law Review 125 (Spring, 2020) (386 Footnotes) (Full Document)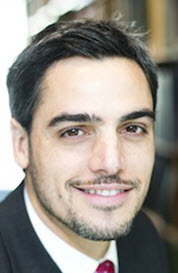 On June 15, 1843, New Orleanians had to contend with "very heavy showers during the day, accompanied by vivid lightning." The next day's dawn, however, greeted the Crescent City's inhabitants with clear skies, paving the way for endeavors unhindered by tempestuous weather. For two men, Pierre Casanave and Chazal Thomas, June 16 held an especially pronounced promise of a fresh start. The federal district court in New Orleans granted both men discharges under the Bankruptcy Act of 1841, pursuant to which each was "fully discharged of, and from all his debts owing by him at the time of the presentation of his petition to be declared Bankrupt." By virtue of this relief, the federal government presented these men with "a new opportunity in life and a clear field for future effort, unhampered by the pressure and discouragement of pre-existing debt.
One may be tempted to dismiss Casanave's and Thomas's discharges as unremarkable. After all, hundreds of thousands of individuals today receive such relief annually, and even under the short-lived 1841 Act, tens of thousands of individuals walked away from federal courthouses with certificates of federal bankruptcy discharges in hand. But the fact of the matter is that the relief afforded to these men was quite remarkable. They were free men of color in the slave South who asserted their autonomy as legal actors, pursuing debt forgiveness through aggregate litigation that flipped racial hierarchy on its head.
What did the antebellum experiences of free people of color who sought federal bankruptcy relief signify? This Article begins to answer that question. To be sure, historians have analyzed claims-making in the debtor-creditor sphere by antebellum free blacks. For example, Kenneth Aslakson has examined debt collection cases in the New Orleans City Court involving free people of color during the early nineteenth century. Kimberly Welch has explored antebellum debt actions by free people of color in the Natchez district of Mississippi and Louisiana. More closely related to this study of financial freedom suits, Martha Jones has explored the experiences of free people of color who sought relief during the 1850s under Maryland's debt-forgiveness law. Yet no historian has examined the experiences of blacks who pursued debt relief under the 1841 Act.
But that is not to say that the historical dimensions of bankruptcy and race have gone unexamined. Recent scholarship has explored how the 1841 Act and the domestic slave trade intersected during the nineteenth century. The verdict thus far has been that the Act amplified the federal government's complicity in entrenching antebellum slavery in two ways: first, by making the government the owner and seller of slaves belonging to financially distressed slave owners who sought bankruptcy relief; and second, by enabling indebted slave traders to reconstruct their financial lives and thus return to the business of slaving. Yet further examination of the historical record reveals that the verdict is incomplete when it comes to evaluating the intersection of bankruptcy and race in antebellum America.
Without a doubt, the 1841 Act both imposed a distinct type of subordination on enslaved black individuals and gave financial support to enslavers who imposed their own subordination on such individuals. But the Act simultaneously presented an opportunity for some free people of color in financial distress to attain economic liberation and, in the process, lay claim to a citizenship partly defined by the evolving meaning of "failure in the land of the free," which entailed "the redefinition of insolvency from moral failure to economic risk [and] applied principally to debtors who were themselves entrepreneurs in the changing economy." For those members of Congress who supported the 1841 Act, as well as for those debtors who availed themselves of the relief that it provided, the legislation signified "the bankruptcy ideal of conferring absolution on insolvent debtors and sending them back into the world to make a fresh start in the quest for economic independence--a quest that has been a driving theme in American history." In seeking financial freedom under the Act, free blacks not only played an active role in the origin story for modern-day bankruptcy law, but they also subverted the racial hierarchies in a society where one's personal liberty often went hand in hand with the color of one's skin.
Understanding the significance of this story requires us to recognize that various states of freedom existed for people of color, depending on their legal status. Toward the most restrictive end of the spectrum, enslaved individuals in antebellum Louisiana, where our story takes place, had opportunities to sue for their freedom that were more robust than those afforded to enslaved individuals in other slave states. Importantly, such "freedom suits" did not constitute the sole means by which people of color sought to claim liberty prior to the Civil War. As Judith Schafer has noted, free people of color in antebellum America grappled with a much more layered concept of freedom:
[F]ree people of color [were] forced to prove their status in an increasingly hostile legal and social culture. At any moment their freedom might be snatched away and their lives changed forever. The meaning of freedom for them was inextricably chained to their ability to defend their liberty at law. Free people of color often found themselves using the very laws that supported slavery as a creature of the law to maintain their own liberty. Failure to understand and use the law properly could result in freedom forever lost.
Free people of color thus had to be vigilant and proactive in thinking about how they could harness the legal system--the very same one that left them vulnerable to the imminent and ever-present threat of enslavement--to protect themselves.
Again, it has been shown that the 1841 Act very much supported the institution of slavery. And yet, because of the pervasive nature of the debtor-creditor relationship during the first half of the nineteenth century, including throughout the South, we might nonetheless expect that overindebted free people of color would have turned to the Act for refuge from the scourge of financial distress. In doing so, they would have laid claim to their financial freedom. Federal bankruptcy law thus presented a vehicle for the pursuit of what I term a "financial freedom suit," a legal action available to indebted free individuals regardless of their race, but one of especial salience when brought by free people of color.
In using the term "financial freedom suit," I do not mean to suggest an equivalence with the term "freedom suit." As previously mentioned, the latter term referred to legal action by enslaved individuals to secure their personal liberty. Financial freedom, however, was a critical component for protecting one's personal liberty. For this reason, I have chosen to use the term "financial freedom suit.
This Article identifies six free men of color who initiated financial freedom suits under the 1841 Act in the Eastern District of Louisiana. The analysis constitutes a preliminary exploration of how some free people of color in antebellum America contested racial subordination in unanticipated ways as a result of the Act's race-neutral language. These heretofore untold accounts provide a new lens for thinking about the ways in which some free blacks may have sought civic inclusion by seeking financial freedom.
This Article proceeds as follows: Part I explores the relationship between citizenship and financial freedom in antebellum America and how the 1841 Act provided an ideal means by which overindebted free people of color could potentially restore their financial freedom in a society rife with institutional racism, particularly in the slave South. Part II presents this Article's case study, which shows how six free men of color in the Eastern District of Louisiana leveraged the economic benefit provided by the 1841 Act to reintegrate into their commercial communities and thereby protect their claims to citizenship. This Article concludes that the story of financial freedom suits is part and parcel of the long tradition of free black enterprise in the nation's history.
[. . .]
As suggested by historian Scott Sandage, civic inclusion in antebellum America very much depended on financial freedom: "Nineteenth-century Americans understood that solvency and selfhood were speculative ventures. Buying and selling, borrowing and lending, acquiring and forfeiting were not simply economic behaviors; they were liberal virtues that remade daily life, individual selfhood, and national culture in the antebellum era.
But white Americans at the time would not have likely viewed free blacks as individuals who could claim citizenship through the exercise of such freedom, as suggested by Sandage's analysis of the diary entry of Henry Hill, a Massachusetts bankruptcy lawyer who during the late 1840s also served as a law clerk to Henry Chapin, a master in chancery, helping Chapin process cases under the state's debt-forgiveness law. When commenting on an insolvency case filed by a free black man in 1848, Hill revealed the racial prejudice that caused many in society to view black business activity as a quixotic enterprise, or for that matter to approach it with outright hostility.
But having traced the financial journey of the Eastern District Six into and out of the bankruptcy forum, we see the true nature of the relationship between financial failure and claims to citizenship by free people of color in antebellum America. In excess of 44,000 individuals sought relief under the 1841 Act. This Article has shown not only that some free people of color commenced financial freedom suits, but also that their aggregate litigation claims were of substantial magnitude. By emerging from the bankruptcy forum with a discharge order in hand, which was the functional equivalent of a financial grant from the federal government, the Eastern District Six harnessed the power of the 1841 Act to obtain freedom from debt and once again begin the journey toward financial freedom, a core component of U.S. citizenship. The story of financial freedom suits is therefore one about resilience and renewal, a powerful reminder "that the post-Civil Rights era of black business activity marks the continuation, rather than the beginning, of a historic tradition of black American business.
---
Robert T. Thompson Professor of Law, Emory University.
---
Become a Patreon!