Become a Patreon!
---
Abstract
Excerpted From: Stephanie Cho, Phi Nguyen, Nathalie Levine and Yuri Lee, Strengthening the Asian American Electorate , 45 Human Rights 13 (2020) (Full Document)
On November 6, 2018, DeKalb County residents Mr. and Mrs. Kim went to vote in the Georgia gubernatorial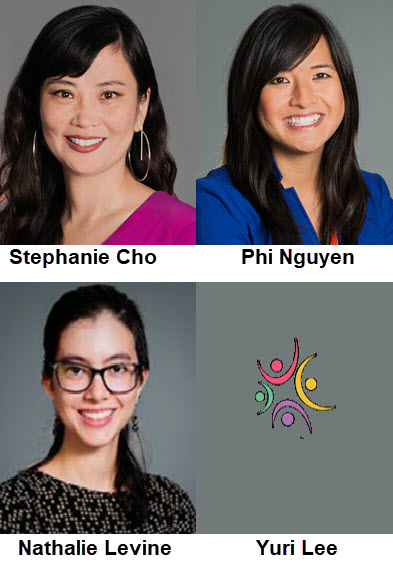 election (*names have been changed to protect privacy). The Kims were accompanied by a Korean-speaking interpreter from our organization, Asian Americans Advancing Justice-Atlanta, who would help them read the ballots they intended to cast. Under the federal Voting Rights Act, Mr. Kim and Mrs. Kim, who are both limited English proficient (LEP) voters, were entitled to an interpreter of their choice at the polls, provided that the interpreter was not a representative of their employer or union.
But at the time, Georgia law severely limited who could provide language assistance in state and local elections, requiring that the interpreter be either a close family member or registered voter in the same precinct. The Kims' children lived out of state, and they did not know any Korean-speaking registered voters in their precinct. Because a federal race was also on the ballot, the Kims were entitled to use an interpreter from outside their family or precinct. But the poll workers did not let Mr. Kim cast his ballot. The dispute was resolved after the interpreter advocated for Mr. Kim to the poll manager and the manager's supervisor, and the Kims were able to vote. Nevertheless, the restrictive state law remained, putting hundreds of thousands of LEP voters in Georgia at risk of being denied access to an interpreter. In late November, our organization filed a lawsuit and successfully challenged the Georgia law, which resulted in a quick settlement with the Georgia secretary of state, ending the law's enforcement ahead of the December runoff election. In that election, Mr. Kim was able to vote with the interpreter of his choice.
Mr. and Mrs. Kim's story sheds light on one of the many obstacles that Asian Americans and Pacific Islanders (AAPIs) continue to face at the polls. Asian Americans are the fastest growing of any major racial or ethnic group in the United States. Between 2010 and 2017, the AAPI population in the United States ballooned from 18 million to more than 22.6 million, an increase of 25.7 percent. Yet, numerous barriers to their civic engagement remain, including a lack of civics education, outreach, and in-language materials for AAPI voters, as well as efforts to suppress electoral participation of voters of color.
As a result, AAPI voter turnout has historically been low. As recently as 2014, Asian American voter turnout was only 28 percent nationwide. By 2018, turnout had grown to 42 percent--a sizable increase, but still significantly lower than the turnout rates for whites and blacks (57 percent and 51 percent, respectively). AAPI voter turnout in the 2020 election cycle remains an open question. A closer look at the barriers to AAPI civic engagement provides a starting place for dismantling them.
A lack of access to targeted, in-language civics education is a major barrier to civic engagement for many Asian Americans. Three-quarters of Asian American adults were born outside the United States, many in countries where they did not participate actively in democratic electoral processes. Civics education is taught in American public schools, but even though immigrants are required to pass a civics test before becoming an American citizen and gaining the right to vote, they are not offered comprehensive education about voting and the electoral process. Particularly if voting has not previously been a part of their culture or civic life, AAPI immigrants may not be inclined to see it as an important habit to create or maintain in their new country. Depending on their previous experiences, some AAPI immigrants may even be afraid to register to vote or to participate in elections.
Underlying the other barriers to Asian American civic engagement is the reluctance of major party politics, candidates, and media to take AAPI civic engagement seriously. AAPIs are rarely treated as a significant voting bloc whose electoral power must be activated. At the same time, AAPIs are hugely diverse, with widely varying political leanings, issue priorities, voting propensities, and accessibility needs. So why aren't more politicians courting AAPI voters?
Some may believe that AAPIs don't vote in large enough numbers to warrant an investment of time and resources into reaching them. This idea may be influenced in part by the model minority myth, which characterizes Asian Americans as a hardworking and docile group that may not be interested in disrupting the status quo by demanding political power. And like the broader model minority myth, the idea that Asian Americans don't vote is just not true. While they remain low, AAPI voter turnout rates have been growing steadily over the past several election cycles. And in some cases, the AAPI vote can make a critical difference in an election. To name just one example, AAPIs make up less than 5 percent of the electorate in Georgia. Yet, 2018's gubernatorial election hinged on just 55,000 votes, with about 238,000 eligible AAPI voters in the state.
[. . .]
Central to the process of defending and expanding voting rights is community engagement. This is why we believe that a multipronged strategy is necessary to deeply engage AAPI communities. We directly engage our communities through thoughtful outreach, and also use those experiences to inform our litigation and policy priorities in ensuring that the government is compliant with federal voting rights laws and that all voters' rights are protected. This unique dual role ensures that the litigation in which we participate and the legislation for which we advocate respond to the needs of the AAPI communities we serve. To bring about real change in voting rights and participation, we must first listen to what the community has to tell us. The next task is to spread the word.
---
Stephanie Cho is the executive director of Asian Americans Advancing Justice-Atlanta. She brings 20 years of experience in labor and community organizing, strategy planning, and fundraising at the local and national level. She is a proud Queer Korean Mom.
Phi Nguyen is the litigation director of Asian Americans Advancing Justice-Atlanta. Outside of her legal practice, Phi coproduces Wake Up, Atlanta, a web series dedicated to educating and civically empowering AAPI youth in Georgia.
Nathalie Levine was formerly the naturalization program coordinator and a DOJ-accredited representative at Asian Americans Advancing Justice-Atlanta. She is currently pursuing her master of information degree at Rutgers University and loves books, zines, in-language voting outreach, and justice.
Yuri Lee is the grants manager at Asian Americans Advancing Justice-Atlanta.
---
Become a Patreon!