Become a Patreon!
---
Abstract
Excerpted From: Denny Chin and Kathy Hirata Chin, "Kung Flu": A History of Hostility and Violence Against Asian Americans, 90 Fordham Law Review 1889 (April, 2022) (331 Footnotes) (Full Document)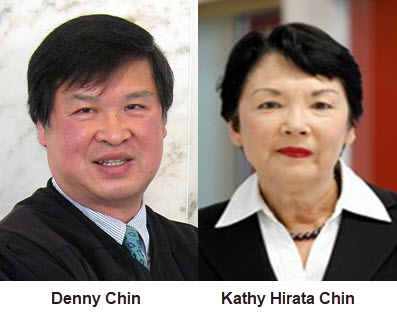 The COVID-19 pandemic "first became real" for most Americans in March 2020. Since then, a wave of anti-Asian hatred and violence has swept the country, as more than 10,000 "hate incidents" have been reported against Asian Americans and Pacific Islanders (AAPIs), including the 2021 killing of six Asian American women in the Atlanta area. The videos of senseless attacks against AAPIs, many of whom were older and vulnerable, were horrific and disturbing.
But what is perhaps more disturbing is that this is nothing new, for there is a long history of hostility and violence against Asian Americans in this country, a history that is not well known. In this Essay, we examine that history, before offering some thoughts about how we might finally escape the cycle of discrimination and violence that has plagued persons of Asian descent in this country since the arrival of the first immigrants.
This Essay is based on a presentation we gave at the 2021 Convention of the National Asian Pacific American Bar Association (NAPABA) in Washington, D.C., with a team from the Asian American Bar Association of New York (AABANY). AABANY has been presenting reenactments of historic cases involving AAPIs since 2007, and this presentation on anti-Asian violence was its thirteenth reenactment. Despite their small numbers and limited resources--early litigants included, for example, laborers, laundrymen, a grocery store owner, women accused of being prostitutes, and a clerical worker Americans have not been afraid to fight for their rights, and many of their cases reached the U.S. Supreme Court. Our reenactments have focused not just on the legal principles presented in these cases but also on the stories of these individuals, and our programs have proven to be effective and popular teaching tools.
In Part I of this Essay, we review the historical background and dynamics that set the stage for the hostility against the early arrivals from Asia. In Part II, we highlight a number of the acts of violence and discrimination against Asian Americans in the nineteenth and early twentieth centuries. In Part III, we discuss two examples of more contemporary anti-Asian violence: the murder of Vincent Chin in 1982 and the case of the Vietnamese Fisherman against the Ku Klux Klan in 1981. Finally, in Part IV, drawing on our review of this history, we identify some of the causes of anti-Asian hate and consider some suggestions on how to end the hostility and violence once and for all.
[. . .]
As for what we can do, there is no easy answer, but some recommendations have been offered. We summarize a few.
Collect the Data. There must be clear and simple ways for victims to report incidents, and a consistent way to classify and report them. As AABANY has pointed out in its report, both incident reporting and distribution of information are being supported by nonprofit organizations--government and law enforcement need to play a bigger role.
Prosecute Hate Crimes. Historically, the violence against Asians resulted in few if any convictions, and too often the authorities looked the other way. We saw that repeatedly in the examples discussed above, from Los Angeles to Hells Canyon, from Watsonville to Bellingham. More recently, we saw how difficult it is to prosecute a hate crime in the case of Vincent Chin. Although six of the eight victims in the Atlanta shootings in March 2021 were Asian American women and the shootings took place during an upsurge in anti-Asian violence, still the defendant--a twenty-one-year-old white male who blamed a sex addiction for his actions--was not initially charged with hate crimes. Despite the challenges, hate crimes must be prosecuted. As long as attacks against AAPIs carry no legal consequences, they will continue.
United Action from Within the AAPI Community. In the late 1960s, a group that called itself the Asian American Political Alliance broke with previous norms by promoting the term "Asian" rather than "oriental" and by advocating for Asian pride and unity. That movement was amplified by the prosecutions of Chol Soo Lee in the 1970s and by the murder of Vincent Chin in 1982. The recent and continuing wave of anti-Asian violence must be met with similarly strong advocacy by a united AAPI community.
Stronger Collaboration Among Groups. There is a long history of tension as well as solidarity between Black and Asian American communities. In 1991, a Korean American convenience store owner shot and killed a fifteen-year-old African American girl suspected of shoplifting a container of orange juice, and over the years there have been other conflicts involving Asian-owned businesses in Black communities. On the other hand, there are many examples of the two communities working together. As early as 1948, for example, the NAACP submitted an amicus brief in Takahashi v. Fish & Game Commission and helped Japanese Americans obtain a significant victory in their fight against discriminatory state laws. In Loving v. Virginia, the Japanese American Citizens League (JACL) submitted an amicus brief in support of the Lovings. Many AAPIs marched in support of Black Lives Matter. But it is also true that many of the assailants in anti-Asian incidents have been other people of color, and it escaped no one's notice that an Asian American police officer stood by as George Floyd died. It is time to resist the wedges driven between minority groups and work together, and to have a broader conversation about race.
Strong Leadership and Action from Washington and State Capitals. Our leaders at the federal and state levels need to be encouraged not only to speak out in condemnation of anti-Asian rhetoric and violence, but to develop a game plan to stop the violence and then take action in accordance with that plan. It was helpful that the White House recognized that "during the pandemic, inflammatory and xenophobic rhetoric has put Asian American and Pacific Islander persons, families, communities, and businesses at risk." Likewise, in March 2021, two days after the Atlanta shootings, the U.S. House of Representatives held a "rare congressional hearing" to address the issue of anti-Asian discrimination and violence. And credit must be given to Senator Mazie Hirono and Congresswoman Grace Meng for their leadership not only in securing the enactment of the COVID-19 Hate Crimes Act last year, but for pressing the Department of Justice to implement it.
Public Education. Too many people know too little about the Asian American experience. As Helen Zia has said, we are not so much "missing in action" as "missing in history." We can fix that by sharing stories like the ones discussed in this Essay. We need more AAPIs in politics, the media, sports, and popular culture, and we need them to spread the word. We need more public art campaigns like the series that honored AAPI and Black New Yorkers, originally displayed in a subway station in Brooklyn in 2020. It included portraits of Black people as a sign of solidarity with the Black Lives Matter movement and as a call to end all institutional racism. As the artist, Amanda Phingbodhipakkiya, whose parents are Thai and Indonesian, stated, "you can't help but see us and you can't help but feel that we are reclaiming space." Together, we can beat back not only COVID-19, but the discrimination and bias that Asian Americans and other people of color have faced for centuries.
[. . .]
We close with this excerpt from the conclusion of our Vietnamese Fishermen reenactment:
Once Judge McDonald issued the preliminary injunction, the Vietnamese were ready to launch their boats at the start of the shrimping season on May 15, 1981. But first, there was a custom of their country they wished to observe, the blessing of the fleet. They invited their lawyer to attend. In a speech Dees gave in 2013, he described the event:
I got there about 5:00 in the morning, and I was standing there in the fog. The sun hadn't come out. On the dock there were 50 or 100, or so, family members waiting for the boats to come out.
There was a priest there to bless the boats. After about half an hour, the sun still hadn't come out, the fog was hanging heavy on the bay. We heard a diesel engine, and a boat popped out through the fog and came by the reviewing stand. The priest blessed that boat and another and another, until 15 or 20 boats had gone out into the open waters.
As I stood there that morning and the sun began to burn through the fog, I could see the sun glistening off the badges of the United States Marshals sent there to protect these American immigrants. As I looked at those officers, I thought about the majesty of our justice system at work.
As I looked into the faces of these immigrants, I saw pride. Pride as they took a place at America's table. Not just finding a place at America's table, but building that table, so to speak, to make this nation great like other immigrants who've come into this country time and time again in the past and made this nation a great nation.
I not only felt proud to be a lawyer for these people, I felt proud to be an American. For the first time, I understood that our nation is great because of our diversity and not in spite of it.
---
Denny Chin, Senior Judge, United States Court of Appeals for the Second Circuit. Judge Chin is the Lawrence W. Pierce Distinguished Jurist in Residence and Co-Director of the Center on Asian Americans and the Law at Fordham University School of Law.
Kathy Hirata Chin, Partner, Crowell & Moring LLP. Ms. Chin is Chair of the Board of Advisors of the Center on Asian Americans and the Law at Fordham University School of Law.
---
Become a Patreon!