Become a Patreon!
---
Abstract
Excerpted From: Caitlin M. Liu, Beyond Black and White: Chinese Americans Challenge San Francisco's Desegregation Plan, 5 Asian Law Journal 341 (May 1998) (68 Footnotes) (Full Document)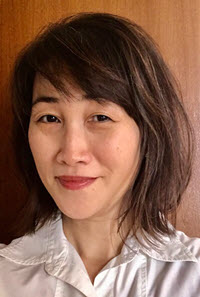 For the past 15 years, San Francisco has taken aggressive measures to desegregate its public schools. Originally conceived to enhance equal education opportunities for racial and ethnic minority children, the desegregation plan has come under increasing attack in recent years for its discriminatory effects on students of Chinese descent, especially with regard to admissions into Lowell, the city's elite magnet high school. Four years ago, three Chinese-American students filed a lawsuit against the school district in the United States District Court for the Northern District of California, claiming violation of their constitutional right to equal protection. Last May, U.S. District Court Judge William Orrick denied the plaintiff's motion for summary judgment. The case is currently before the U.S. Court of Appeals of the Ninth Circuit.
The lawsuit, Ho v. San Francisco Unified School District, is significant both for the impact it may have on San Francisco's public school system and the broader, spillover effects it may have on desegregation and affirmative action jurisprudence. Though its legal outcome is not yet certain, the case has already attracted national media attention as one of the first lawsuits filed by Asian Americans challenging school desegregation. It has galvanized factions between and within minority communities and given more tailwind to the political maelstrom against affirmative action. The case has also complicated the laws, policies and debates involving school desegregation, formerly an issue concerning only blacks and whites that must now take the interests of other racial minorities into account. In the end, the lawsuit will surely underscore the difficulties of balancing the goal of integration in public education with the protection of individual rights, especially in an increasingly multicultural American society.
[. . .]
For all Asian Americans, regardless of whether they support, oppose, or feel ambivalent about Ho v. San Francisco Unified School District, the lawsuit is most significant for what it symbolizes: a public struggle for justice. Ho also illustrates the need for courts to examine the validity and effects of race-based policies beyond the traditional black-white paradigm, particularly in the light of the growing interminority conflicts involving affirmative action and desegregation efforts. In an increasingly multicultural nation, the Ho case is surely a harbinger of greater difficulties to come in formulating any future race-conscious public policies.
---
J.D., University of California at Berkeley School of Law (Boalt Hall), 1998; M.P.P., John F. Kennedy School of Government, Harvard University, 1997; B.A., Stanford University, 1991.
---
Become a Patreon!