Abstract
Excerpted From: Alicia E. Plerhoples, ESG & Anti-Black Racism, 24 University of Pennsylvania Journal of Business Law 909 (2022) (125 Footnotes) (Full Document)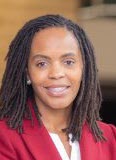 In the wake of George Floyd's murder at the hands of a Minneapolis police officer and worldwide protests calling for policing reform, American companies like Amazon, Nike, and Walmart made statements in support of the Black Lives Matter movement and called for racial equity. Some companies donated funds to legal aid and other nonprofit organizations that work towards criminal justice reform. Minnesota-based Target provided ten thousand hours of pro bono consulting services to Black-owned businesses. While environmental, social, and governance (ESG) tools and metrics have tended to focus on a firm's external and internal impacts on the environment, human rights, and labor standards, in recent years, firms have targeted ESG efforts at racial equity primarily through internal diversity, equity, and inclusion (DEI) initiatives and customer-facing corporate philanthropy.
Just how far are companies going to eradicate anti-Black racism? Many would find this question laughable. Is it foolish to look to the private sector to contribute solutions? As former Delaware Court of Chancery Chancellor Leo Strine writes, "American corporate law makes corporate managers accountable to only one constituency--stockholders." According to Strine, believing that firms can regulate themselves and internalize externalities (such as racial inequities) that cause economic and social harm is rather naïve, even delusional.
I tend to agree. Corporate self-regulation is insufficient to solve the problem at hand. Companies continue to engage in virtue-signaling initiatives to garner the goodwill of consumers or satisfy inadequate anti-discrimination regulation that cannot, by itself, level the playing field. Eradicating anti-Black racism requires more; such efforts do not start or end with the private sector.
Stronger regulation is key. Strine writes:
The public interest, in the end, depends on protection by the public's elected representatives in the form of law. The well-intentioned efforts of many entrepreneurs and company managers, who have a duty to their investors to deliver a profit, to be responsible employers and corporate citizens is undoubtedly socially valuable. But it is no adequate substitute for a sound legally determined baseline.
Firms cannot be left to regulate themselves on ESG matters, including on eradicating anti-Black racism. They are beholden to stockholders. The race to the bottom for monetary profit has no floor without regulation.
And yet, the outsized power and excessive protections that companies have consolidated in the American political and legal systems and the economy cannot be ignored. As economic power is increasingly consolidated in fewer American firms, companies like Google, Apple, Amazon, United Health Group, AT&T, General Motors, and Walmart have an outsized ability to improve and reshape American lives, particularly Black lives. Racial equity demands not just criminal justice reform and an end to police violence, but also economic justice for Black Americans. Transformative laws could reduce the racial wealth gap, build up the Black middle class, and reduce income inequality in America. But can any of this realistically be done without the private sector? The complexity and largess of the task at hand as well as the political and legal power of American companies requires engaging the private sector to help eradicate anti-Black racism. The current trends towards ESG provides such an opportunity.
This essay catalogs contemporary federal, financial intermediary, and company efforts to navigate racial inequality, placing those efforts in the context of ESG--environmental, social, and governance--initiatives. The bulk of this discussion focuses on an emerging and important ESG tool: the racial equity audit. "Race audits" were first proposed in 2011 in the context of municipalities seeking to "map the specific impacts of racial disadvantage within a jurisdiction." The focus of the audit is not to seek out intentional wrongdoers but to track laws, policies, and procedures that contribute to racial disparities within the municipality. Racial equity audits have since been used in public education and, during the 2021 proxy season, were the topic of numerous shareholder proposals for companies to adopt. While no racial equity audit shareholder proposals were successful in 2021, they--and the entire ESG movement--continue to be bolstered by institutional investors eager to fight systemic racism and reluctant corporate managers facing embarrassing and newsworthy racially-charged incidents in their offices and storefronts. This essay concludes with my own recommendation to improve ESG efforts to combat racial inequality: the U.S. Securities Exchange Commission (SEC) should step into the role of regulator of ESG accounting and auditing firms to oversee and regulate the quality, ethics, integrity, and independence of ESG audits, including racial equity audits.
[. . .]
This essay has catalogued contemporary ESG efforts by federal regulators and private firms around race, from anti-bias training and inclusive hiring practices to powerful DEI officer roles and the racial equity audit. If a corporation's leadership adopted each of these racial equity tools, could it successfully claim to be an anti-racist corporation? Actions speak louder than words. Adopting a label is not the antiracist goal. Policy changes and racial equity results are. Rather than focus on achieving an "anti-racist" label, the better question to pose is whether the company's actions result in policy and procedure changes that advance racial equity. Companies must move from platitudes to action and accountability. Companies cannot be left to self-assess or self-regulate their own performances and impact with respect to antiracism. The business case for diversity can only take us so far. As Larry Fink wrote in his 2022 annual letter, embracing ESG is not "woke" capitalism, "[i]t is capitalism." Laura Morgan Roberts and Anthony J. Mayo remind us that compelling business cases for capitalistic endeavors have most often been the basis of atrocities, not social justice triumphs. Given this, the SEC has an important role to play in regulating company's ESG reporting, including around racial equity. However, the SEC should not attempt to standardize ESG reporting around racial equity; such standards are likely to insufficiently capture the multitude of ways in which companies perpetuate anti-Black racism. Rather, the SEC should regulate and hold accountable the ESG standard-setters and auditors who vouch for a company's anti-racism efforts.
---
Alicia E. Plerhoples, Professor of Law, Georgetown University Law Center.