Become a Patreon!
---
Abstract
Excerpted From: Marie Boyd, Preemption & Gender & Racial (In)equity: Why State Tort Law Is Needed in the Cosmetic Context, 102 Boston University Law Review 167 (February, 2022) (383 Footnotes) (Full Document)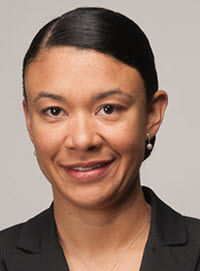 The regulation of cosmetics is antiquated. Over the past eighty-four years, the cosmetic provisions of the Federal Food, Drug, and Cosmetic Act ("FDCA") have remained largely unchanged. During that time, however, Congress has amended and strengthened the provisions for other products regulated by the Food and Drug Administration ("FDA"), including foods, drugs, and medical devices.
Recent events involving cosmetics have highlighted limitations of the current regulatory framework for cosmetics. FDA's authority with respect to cosmetics is weaker than its authority with respect to the other major product categories. As a result, FDA cannot use many of the tools that it uses to regulate those other products to regulate cosmetics. For example, in contrast to--at least some--foods, drugs, and devices, there is no requirement that cosmetic establishments register with FDA; FDA is generally unable to inspect cosmetic records, including those related to safety; Good Manufacturing Practice ("GMP") for cosmetics is set forth in non-binding draft guidance and guidelines; manufacturers are not required to report adverse events for cosmetics; and cosmetics have no premarket approval requirements. In addition, unlike for some establishments, the law does not establish the frequency of inspections of cosmetic establishments. And FDA has no mandatory recall authority for cosmetics.
In recent years, several unsuccessful bills have been introduced in Congress that would reform cosmetic regulation. The federal preemption of state law has emerged as a key issue in cosmetic reform, and cosmetics are poised to become the latest battleground over preemption in food and drug law. Preemption occurs when federal law displaces state or local law. Federal law can preempt state statutes or state tort law, for example. The Personal Care Products Council ("PCPC")--"the leading national trade association representing cosmetics and personal care products companies" "National Program Uniformity"--i.e., preemption--as its first principle for federal cosmetic reform. Specifically, the PCPC states that it supports the
[p]reempt[ion of] state and local laws that would duplicate new authorities in the FDA regulation of cosmetics [and the] preempt[ion of] state and local laws for all cosmetic ingredients based on human health concerns if the FDA has reviewed the ingredient's safety or has been presented with a safety review of the ingredient by the Expert Panel for Cosmetic Ingredient Safety and, after a period for the FDA review, has not rejected the Expert Panel's safety finding.
Representative Frank Pallone, the Chair of the House Committee on Energy and Commerce, has stated in conjunction with cosmetic reform that preemption "is a major issue." Whether the preemption of state tort laws specifically becomes a focus remains to be seen. However, there is some indication that it may as cosmetic manufacturers have raised preemption as a defense in lawsuits concerning cosmetic-talc products where plaintiffs have raised state tort law and other claims, albeit unsuccessfully.
This Article focuses on the potential impact of the federal preemption of state tort law on racial and gender equity in the cosmetic context. Specifically, it asks how the preemption of state tort law--and particularly products liability law--may "leave out or disadvantage women and members of other excluded groups." It argues that eliminating state tort law as a potential means of redress for people injured by cosmetics--people who may disproportionately be women and members of other excluded groups--may make cosmetics less safe and exacerbate existing inequities.
Much is potentially at stake. A couple of examples illustrate the types of cases that preemption could impact and the potential scope of such cases. Johnson & Johnson indicated in a Security and Exchange Commission ("SEC") filing that as of January 3, 2021, it was facing approximately 25,000 plaintiffs alleging direct claims in pending lawsuits regarding body powders-- i.e., cosmetics--containing talc. In one such lawsuit, Ingham v. Johnson & Johnson, the plaintiffs obtained a $4.69 billion jury verdict, which a court later reduced to $2.2 billion. The case involved women who claimed that the company's products caused their ovarian cancer. The plaintiffs alleged "claims for strict liability, negligence, and other torts." As another example, WEN by Chaz Dean, Inc. and Guthy-Renker, LLC settled--without admitting any wrongdoing--a class-action lawsuit that included state tort law claims for a little over $26 million. The plaintiffs alleged that the cosmetics--hair care products--caused hair loss and scalp irritation. If cosmetic tort law claims were preempted, plaintiffs would be unable to maintain such claims.
The question of whether federal law should preempt state tort law--and if so to what extent--has important equity implications as the risks that the failures in the regulation of cosmetics engender may disproportionately fall on women, particularly those who are members of other historically excluded groups. Cosmetic use and exposure may vary by gender, race, and socioeconomic status. For example, surveys have found that women, on average, use more cosmetics than men. Moreover, women are more likely than men to be employed in jobs that frequently involve exposure to cosmetics.
Studies have also found racial and ethnic differences in the purchase and use of certain cosmetics as well as "[t]argeted racial/ethnic marketing." These differences may lead to differences in potentially harmful chemical exposure, which may disproportionately impact "vulnerable and underserved women." For example, "[c]ompared with white women, women of color have higher levels of beauty product-related environmental chemicals in their bodies," which may have negative health repercussions.
State tort law can help fill gaps in the federal regulation of cosmetics-- including the gaps that would likely remain under the recent reform proposals. Despite its limitations, state tort law can help to complement and strengthen the regulatory system, which confers no private right of action on consumers injured by cosmetics. State tort law can provide recognition, redress, and compensation to consumers injured by cosmetics, serve a deterrent function, encouraging manufacturers to take due care, and reveal important information about product risks and safety. Preempting cosmetic claims would eliminate these potential benefits.
This Article proceeds as follows: Part I defines cosmetics and provides an overview of the existing regulatory framework for cosmetics and its substantial limitations. It considers some of the potential risks of cosmetics and why they may disproportionately impact women, particularly women who are members of other historically excluded groups. It also considers the federal preemption of state tort law claims under current law. Part II argues that the federal preemption of cosmetic claims based on state tort law would be detrimental to consumer health and safety and would put consumers in an even worse position than they currently are. However, even if Congress enacts cosmetic reforms, preserving state tort law claims would be important for consumer health and safety. Part II also argues that the federal preemption of cosmetic claims based on state tort law would have a disparate impact on women, particularly women who are members of other excluded groups--groups for whom tort law may offer especially significant, yet flawed, benefits in light of other disparities, such as those in healthcare. Part III then builds on Part II by undertaking an examination of recent litigation involving cosmetic-talc products. This examination highlights the importance of state tort lawsuits in advancing gender and racial equity in the cosmetic context. While this Article focuses on why Congress should expressly preserve state tort law claims and why both state tort law and federal regulation are needed in the cosmetic context, this analysis has implications for the broader debate over the preemption of state tort law claims.
[. . .]
The plaintiffs' claims in Ingham provide a lens through which to view the cosmetic regulatory system, the healthcare system, and the tort system. Viewed through this lens, I argue that what emerges are three systems that suffer from substantial limitations when it comes to protecting--or in the case of healthcare, treating--women and people of color. However, even setting the claims in Ingham aside, the limitations of these systems are apparent.
Given the intersecting limitations of these systems, I contend that tort law can provide important benefits in the cosmetic context. Despite its limitations, tort law may complement and reinforce the regulatory system for cosmetics in ways that may be particularly important given the gendered nature of cosmetics and the relationship of these products with race. Tort law may provide redress and compensation to people injured by cosmetics, encourage members of the cosmetic industry to take due care, and bring to light information, including about cosmetic safety, that can inform cosmetic regulation. Accordingly, state tort law claims in the cosmetic context should not be preempted. Cosmetic reform is greatly needed as the current regulatory system fails to adequately protect the health and safety of those who use cosmetics, but in enacting cosmetic reform, Congress should preserve state tort law claims. Preempting such claims may disproportionately impact women, including women who are members of other historically excluded groups, and may ultimately make cosmetics less safe for all.
---
Associate Professor, University of South Carolina School of Law.
---
Become a Patreon!