Abstract
Excerpted From: Danielle Kie Hart, Contract Law & Racial Inequality: A Primer, 95 Saint John's Law Review 449 (2021) (205 Footnotes) (Full Document)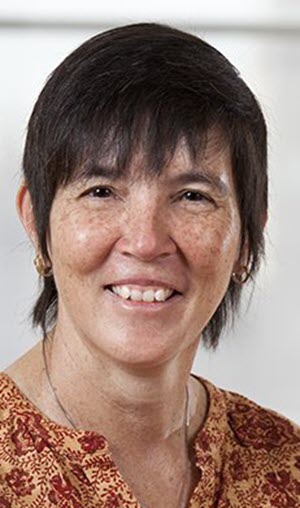 America was founded on institutionally recognized and supported oppression, namely, slavery and conquest. So, the fact that the inequality spawned by this oppression continues to exist today should surprise absolutely no one. That said, the extent of the racialized social and economic inequality that pervades American society today is being exposed in horrifying and glaring detail, as a result of the COVID-19 pandemic.
African Americans, the Latinx community, indigenous communities, and immigrants are at much greater risk of getting sick and dying from COVID-19 because of now widely- acknowledged systemic health and social inequality and inequity. More specifically, in July 2021, the CDC reported that the death rate for African Americans was 2.0 times higher than the death rate for whites, for American Indians and Alaskan Natives the death rate was 2.4 times higher, and for Hispanics/Latinx people the death rate was 2.3 times higher.
The economic devastation wrought by the pandemic is also being felt disproportionately by people of color. According to the Pew Research Center, 61% of Hispanic Americans and 44% of Black Americans suffered job or wage losses in April 2020 due to the pandemic, compared to 38% of white adults. As of October 2021, the Center for Budget and Policy Priorities reported that "renters of color were more likely to report that their household [s] [were] not caught up on rent: 28 percent of Black renters, 18 percent of Latino renters, and 20 percent of Asian renters said they were not caught up on rent, compared to 12% of white renters." Black and Hispanic adults were also more likely than their white counterparts to be unable to pay some or all of their bills. Not surprisingly, given the job and wage data, more than twice as many Black (37.4%) and Hispanic adults (39.3%) were food insecure as compared to white adults (17.6%).
In contrast, Wall Street and American billionaires were doing phenomenally well during the COVID-19 pandemic. The United States apparently minted 56 new billionaires between mid-March and December 22, 2020, bringing the total number of American billionaires to a whopping 659. The wealth of American billionaires actually increased by more than $1 trillion since the pandemic began. On November 27, 2020, a headline by the Associated Press read, "Stocks rise on Wall Street as S&P 500 hits record high." But an October 16, 2020, New Yorker story by John Cassidy captured the chasm that exists in American society best. Cassidy wrote that, between June and September 2020, "the number of Americans living in poverty [rose] by about six million," with the largest increase affecting African Americans--18.2% in June to 22.8% in September. In comparison, during the three month period from July to September, Morgan Stanley posted $2.7 billion in profits, "a rise of twenty-five per cent compared to a year ago." Goldman Sachs did even better--"it announced quarterly profits of $3.62 billion, virtually double what the firm earned in the same quarter in 2019."
The punch line to all of this is one that we have seen and heard before-- even in times of national and global crisis, the Haves come out ahead. But two important details are obscured and therefore overlooked in this widely accepted observation: the role that contracts and contract law play in facilitating this reality and the profound and often devastating social consequences that contracts and contract law help produce in this process.
A lot has been said about the roles that contracts and contract law play in American society. But to be very clear upfront, this Essay is a primer, meaning it is going to be relatively short and definitely to the point. Part I provides a brief step-by-step analysis of contract law in action, the practical effect of which is to ensure that contracting parties who start with more end up with more. Part I thus shows how contracts and contract law help to create and perpetuate inequality in American society. Part II explains why contracts' and contract law's roles in producing economic and social inequality are largely ignored. The short answer is because, depending on who the adversely-affected contracting party is, a contract is usually understood as a private transaction between private parties asserting their private rights. To understand how you get everyone to buy into the fiction that contracts are usually private is to understand ideology and how it is reproduced in the field of contract law. Perhaps counterintuitively, Part II therefore traces part of contract law's evolution story to the Emancipation of the slaves and the Reconstruction that followed. Part III briefly revisits the housing market crash that precipitated the Great Recession of 2007-2009 to illustrate the devastating consequences that contracts and contract law helped produce, and the skewed response to those consequences that are engendered, at least in part, because we cling to the fiction that contracts and contract law have nothing to do with inequality.
Clearly, there are other explanations for the extent and intransigence of racial inequality in the United States. That said, we ignore contracts and contract law at our peril, because they both play an integral part in how inequality is perpetuated in American society.
[. . .]
Inequality is an intractable and complex problem that has plagued this country for well over two centuries now. Given our history, there is no denying that inequality is racialized. But there is a particular urgency to discussions about inequality right now because the COVID-19 pandemic has exposed in appalling detail the extent of racial and economic inequality in American society. And, as with the Great Recession, contracts are at the heart of many of the problems confronting individuals currently dealing with the havoc wrought by COVID-19. From housing and food, to health insurance and employment, contracts are literally everywhere. So, unless we decide to do things differently, including but certainly not limited to acknowledging that the day-to-day practice of contracts and contract law create and perpetuate inequality in American society, it seems very likely that we will be doomed to repeat the trauma of the Great Recession. The Haves will be bailed out. But the Have Nots will end up being evicted from their homes, and they will remain on the hook to their landlords for the back-rent.
---
Professor of Law, Southwestern Law School; LL.M. Harvard Law School; J.D. William S. Richardson School of Law, University of Hawaii; B.A. Whitman College.