---
Abstract
Excerpted From: Dina Lexine Sarver, The Future of Tort Litigation for Undocumented Immigrants in Donald Trump's "Great" America, 8 University of Miami Race & Social Justice Law Review 83 (Summer, 2018)(Student Note)(144 Footnotes)(Full Document)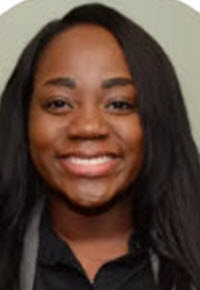 Natalie Jean-Pierre, a 54-year-old migrant farm worker, travels from Florida every summer to work on a large fruit orchard in New Jersey. During this time, Natalie leaves her six children behind in the care of her husband. Although the pay from the farm labor is not much, it covers the costs of back-to-school expenses and reduces the household financial burden on her husband, who already works two jobs.
After a long day of picking fruit, Natalie returns to the bunking house where she and other migrant workers reside during the picking season. As Natalie makes her way up the stairs to her living quarters on the second floor, she does her best to avoid the weak spots in the wooden staircase. The residents in the bunking house are long familiar with the faulty staircase, and numerous complaints to the orchard owner, who is also the landlord, have gone unheard.
Spots have been marked on the staircase, and Natalie steps lightly on each, assessing whether the step can support her weight before proceeding to the next. On this night, as Natalie nears the top, a weakening step gives under her weight and she falls through the staircase to the first story. After being transported to the hospital, Natalie finds out she has a fractured femur and dislocated hip. With her injuries making it impossible to work, Natalie returns to Florida for the remainder of the picking season. She then incurs out-of-pocket expenses for her subsequent care, including prescription medications and outpatient physical therapy sessions.
Natalie has at least one avenue under New Jersey law in which she may be able to hold the landlord responsible for her injuries: premise liability, a tort claim based on negligence. The landlord had a duty to repair or remove safety hazards in the bunking house, which included the faulty staircase. The landlord received actual notice of the staircase condition and breached his duty by failing to remedy the very thing that caused Natalie's injuries. If successful, Natalie could sue the landlord for her injuries, lost wages, medical bills, and for her pain and suffering. Natalie's case also has strong facts to establish grounds for punitive damages, which would punish the landlord for showing careless disregard for the safety of the workers living on his property, as evidenced by his failure to act on their numerous complaints about the staircase. Unfortunately, Natalie does not wish to sue the landlord based on what she believes to be a disqualifying factor: she is an undocumented immigrant. As a result, Natalie never receives compensation for her injuries, lost wages, medical bills, or for her pain and suffering.
At present, there are 43.2 million immigrants living in the United States. 11.1 million of them are undocumented. The purpose of this Note is to examine the current hurdles undocumented immigrants face when bringing tort claims and how tort litigation for undocumented immigrants will become more difficult in the future under the current administration.
Part I will provide a brief history on the evolution of immigration and today's reality for immigrants.
Part II will explain the development of tort law and its relation to undocumented immigrants and their tort claims.
Part III will describe the barriers undocumented immigrants encounter while litigating their tort claims, including but not limited to juror bias, admissibility of their immigrant status during litigation, and the calculation of their damages.
Finally, Part IV will look forward and analyze how these present hurdles will be exacerbated in the years to come under President Trump's administration, which has so far been notorious for promoting prejudice and discrimination toward undocumented people.
[. . .]
After quoting numerous statements from President Trump that were filled with hatred, the author thought it would be important to end with a historical question that triggers self-reflection. Unfortunately, in President Trump's "great" America, many people and institutions will suffer. In a tort case, an undocumented immigrant must overcome juror biases, the admissibility of their undocumented status, and the various ways to calculate lost wages. An undocumented plaintiff sitting in a witness box seeks to communicate to a jury the impact a tortfeasor's conduct had on their lives, such as the inability to work, walk, or speak again. But today, in Donald Trump's "great" America, it is going to be very difficult for jurors to drown out the discriminatory and prejudicial messages being reported by and depicted in our news outlets, slowly creating a culture in which this way of thinking is the new norm. An undocumented plaintiff waiting for a verdict should never have to accept that some jurors will incorporate the inaccurate views our current administration holds of undocumented immigrants into the outcome of their case. The two principles of tort law, deterrence of wrongful conduct and redress for a plaintiff's injuries, should be the only factors that govern a jury's decision.
---
Dina Lexine Sarver is a second-year law student at the University of Miami School of Law with a special interest in personal injury litigation, particularly in medical malpractice and catastrophic injuries.