Become a Patreon!
---
Abstract
Excerpted From: Tonya L. Brito, Producing Justice in Poor People's Courts: Four Models of State Legal Actors, 24 Lewis & Clark Law Review 145 (2020) (141 Footnotes) (Full Document)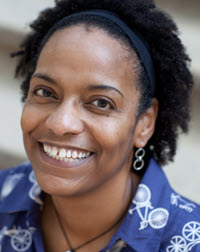 This Article examines how judges and government lawyers understand, perceive, and produce justice in poor people's courts. I use the term "poor people's courts" to refer to state civil courts hearing family, housing, administrative, and consumer cases. These courts present serious challenges to the civil justice system because they are characterized by a substantial volume of cases, socioeconomically disadvantaged litigants, and an absence or asymmetry of representation. Of increasing concern are the problematic outcomes in poor people's courts--the pro se, low-income litigants in these cases typically lose out to the creditors, landlords, and municipalities they come up against.
Government lawyers and judges who operate in poor people's courts have a responsibility to pursue justice on behalf of the state in cases--such as child support enforcement, eviction and foreclosure, municipal fees and fines, student loan default, immigration hearings, and credit collections--where they are daily witnesses to some of our most urgent and vexing societal problems. Yet, justice is illusory in cases marked with financial hardships that stem from shortcomings in our social welfare system and political economy, such as stagnant wages and rising inequality. Coupled with the challenging conditions of poor people's courts, the public policy choices that undergird the United States' social welfare policies place these government lawyers and judges in a nearly impossible situation.
State civil courts unmask the limits of the legal system to adequately resolve legal troubles stemming from systemic poverty and inequality. They are not equipped to provide the essential resources, such as affordable housing, adequate education and training, and stable "living wage" jobs that would help to alleviate socioeconomic disadvantage. State legal actors operating poor people's courts are on the front lines of public service. They handle cases where disadvantaged pro se litigants systematically lose out and, by virtue of their actions and reasoning in these cases, they themselves can become implicated in these problematic court outcomes.
This Article explores how legal professionals navigate and make sense of their role in one type of poor people's court proceeding: child support cases involving indigent dads. Specifically, I present findings from a qualitative empirical study of family court cases in which the state is pursuing support from low- and no-income noncustodial fathers, many of whom lack the financial resources to pay the support they owe. Child support enforcement in poor families like these--where the state is attempting to draw blood from a stone--is challenging and largely unsuccessful. The court cases in this area of family law are characterized by persistent poverty, a lack of representation, and potential unfairness. Though aggressive enforcement is potentially harmful to low-income fathers, it nonetheless persists in part because of the widespread societal view that all fathers, even very poor fathers, should be made to support their children. This Article illuminates how legal actors attempt to produce justice in this legal setting.
Focusing on the judges and government lawyers who handle these cases and drawing from their own accounts as well as on ethnographic in-court observations, this Article analyzes how they produce justice in legal disputes involving poor and disadvantaged people. Here I have identified four distinct models or types of state legal actors that emerge from the study's empirical data: navigators, bureaucrats, zealots, and reformers. Drawing on field research in six counties in two Midwestern states, I describe these four types of legal professionals and their reactions to the child support cases they handle. In developing these models, I analyze several components: (1) the narratives they use to describe the litigants and proceedings, including their take on issues of justice and morality; (2) how they perceive their role as government attorneys and judicial officers in these cases; (3) the law enforcement approach they adopt when enforcing and adjudicating these cases; and (4) what kind of "justice" they produce through their approach.
Part I of this Article examines the experience of needy families within the child support system and illuminates the serious civil justice issues that arise when the state pursues support from no- and low-income fathers. Child support enforcement actions offer a rich setting for exploring how justice is produced in poor people's courts. Although child support is meant to secure financial support for children, many fathers who are under a legal obligation to pay support are themselves impoverished. Indeed, many of the mothers and fathers in these cases experience intransigent poverty, and the families often lack sufficient financial resources to adequately support even one household, much less two. In practice, these no- and low-income fathers, who are distinguished in the policy and academic literature as "unable non-payers" and "deadbroke dads" (rather than "deadbeat dads"), accrue significant child support arrearages and face civil incarceration for their failure to pay support. Perhaps not surprisingly, many of the fathers perceive the system as unfair, and complain that the judges and government lawyers they encounter in court are out to get them.
Part II reviews the existing scholarly research in this area of law and highlights the contributions of this Article to the field. Part III provides an overview of this qualitative study's methodology with a focus on the research plan and data collection sources.
Part IV presents my findings on the four models or types and shows how legal actors make meaning from their experience in child support enforcement actions involving very poor fathers. These models are distinguished by the legal actors' perceptions of the cases they handle, their conception of their role in the cases, their approach to enforcement and decision making, and the degree to which and in what manner they believe the cases raise troubling questions about justice and morality. Navigators are morally conflicted by these cases and, though they express sympathy for the poor fathers they see in court, they are also somewhat defensive about their own role and report feeling as if they themselves are in a bind. I refer to their enforcement and decision-making approach to the cases as a harm-reduction strategy because they attempt to keep the cases spinning in place to avoid imposing the harshest punishment on poor fathers who fail to pay support. Bureaucrats view these cases as "open and shut" and, espousing a legal formalist approach, believe that they are simply doing their job without regard to questions of moral judgment. They deemphasize the discretion they enjoy and contend that they are evenhandedly administering justice. Zealots, by contrast, express hypermoralistic views of the parents in child support cases and perceive the fathers uniformly as deadbeat dads. The judges and government attorneys who fall into this category view themselves as righteous child advocates and pursue an aggressive enforcement approach in order to make fathers into more responsible citizens. Finally, reformers have a nuanced and sophisticated understanding of the moral complexities raised in these cases. They report being troubled by what is happening to the families in their courts and, through their efforts at change, take on the role of internal reformers.
The Article further examines the models both individually and in relation to each other. I present the models as fluid groupings that show their distribution (or ways of happening) rather than their prevalence. The models' distinct characteristics help shape a critical understanding of how legal actors charged with law enforcement perceive and make sense of their role in poor people's courts.
The relevance of the four models presented here--navigators, bureaucrats, zealots, and reformers--is not limited to family court or child support enforcement. The models shed light more broadly on how government lawyers and judges likely operate in legal proceedings marked by social and economic inequality. Examples that have come to light in recent years include the epidemic of housing evictions taking place across the United States and the pattern of municipalities imposing exorbitant and burdensome fees and fines on poor residents--including for parking and traffic violations, court costs, and more--to generate revenue for local governments and courts.
Short of resigning their positions to protest and call attention to perceived injustice, how do judges and government lawyers operate in cases that present serious civil justice dilemmas? How do they make sense of eviction cases when they see a never-ending stream of local residents--many full-time, low-wage workers--lose their housing largely as a result of economic conditions outside their control? How do they handle cases where the law imposes draconian sentences on first offenders who commit low-level crimes? More broadly, what kinds of sense making do legal actors--particularly individuals responsible for law enforcement and adjudication--engage in when the rules, practices, and/or outcomes in the legal system appear manifestly unjust?
[. . .]
Four models of state legal actors emerge from the data--the navigator, the bureaucrat, the zealot, and the reformer. The bureaucrat will strive for a neutral-seeming evenhandedness in decision making that is premised on his or her perceived strict adherence to and mechanical application of purportedly inflexible legal rules. The navigator produces a type of partial justice in which the outcomes are better rather than worse. Navigators understand that child support enforcement involving indigent families can produce debtors' prisons and adopt an approach that seeks to reduce the harm but not ameliorate it. The zealots draw on well-worn and negative stereotypes of poor fathers to justify the legal system's use of the coercive power of the court system to responsibilize them into the successful breadwinners. Finally, reformers take steps within the system to bring about change and hold other legal actors accountable.
---
Jefferson Burrus-Bascom Professor of Law, University of Wisconsin Law School.
---
Become a Patreon!