Abstract
Excerpted From: Karen J. Pita Loor, "Hey, Hey! Ho, Ho! These Mass Arrests Have Got to Go!": The Expressive Fourth Amendment Argument, 28 William and Mary Journal of Race, Gender, and Social Justice 5 (Fall, 2021) (149 Footnotes) (Full Document)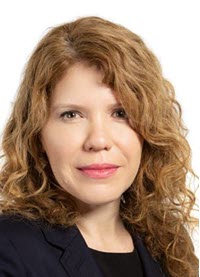 As this Special Issue of the William & Mary Journal of Race, Gender, and Social Justice recognizes, the racial justice protests ignited by the murder of George Floyd in May 2020 constitute the largest protest movement in the United States. Estimates suggest that between fifteen and twenty-six million people protested across the country during the summer of 2020 alone. Not only were the number of protestors staggering, but so were the number of arrests. Within one week of when the video of George Floyd's murder went viral, police arrested 10,000 people demanding justice on American streets, with police often arresting activists en masse. This Essay explores mass arrests and how they square with Fourth Amendment protections, as conceived by its Framers.
The first part of this Essay provides an account of mass arrests during the George Floyd protests in the City of Los Angeles. I focus on Los Angeles because it is the city with the largest number of reported arrests in the early days of the protests. The second part of this Essay discusses how the doctrine of the Expressive Fourth Amendment, which I advanced in a prior piece by the same name, should apply to mass arrests of individuals engaged in expressive conduct.
[. . .]
Courts have consistently ignored the expressive component of Fourth Amendment protections when evaluating mass arrests of protesters. Judges have likewise failed to consider whether the fact that individuals are engaged first and foremost in First Amendment expressive conduct alters the reasonableness balancing. The Expressive Fourth Amendment mandates that government intrusions on expressive protest activity receive more discerning judicial review.
---
Associate Clinical Professor of Law, Boston University School of Law.