Become a Patreon!
---
Abstract
Excerpted From: Osagie K. Obasogie, Excited Delirium and Police Use of Force, 107 Virginia Law Review 1545 (December 2021) (254 Footnotes) (Full Document)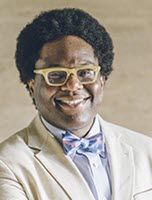 Tommie McGlothen Jr. left his sister's house in the Lakeside area of Shreveport, Louisiana, while experiencing a mental health crisis in April 2020. As he walked down the street, his erratic behavior gave a passerby the impression that McGlothen was attempting to break into a car. The police were summoned. When officers approached McGlothen, a dispute erupted and McGlothen was handcuffed. Witnesses noted that although McGlothen was not resisting at this point, the officers struck him several times and slammed him into a patrol car. The officers then put McGlothen into the back of the car and left him there alone for nearly an hour. When they returned to check on him, McGlothen was unresponsive. Paramedics arrived at the scene, and witnesses said that the "ambulance drove off slowly with no lights or siren," suggesting to some onlookers that he was already dead.
The local coroner, Dr. Todd Thoma, released a report on the cause of McGlothen's death two months later. Curiously, he concluded that it was "natural"--the result of a psychiatric condition known as excited delirium. As Thoma explained:
These people get into a situation where they become confused, disoriented, violent, aggressive. They can't listen to reason. There is no reason. This is a medical problem. This is not somebody's behavioral problem .... When police try to restrain [people suffering from excited delirium] to try to take them into custody, it takes a lot of force sometimes to do that .... [They are also] impervious to pain.
Thoma recites what has become an increasingly familiar narrative embraced by coroners, law enforcement, and other legal and medical actors when people seem to suddenly and inexplicably die after being involved with the police. The death is seen as an unfortunate, yet natural, byproduct of a psychiatric condition that causes people to get so overworked and agitated that they spontaneously die, through no fault of anyone or anything except for their own defective bodies.
But what is curious about the coroner's initial determination of McGlothen's death is that all available evidence suggests that he died from injuries other than some mysterious psychiatric disorder. Video evidence shows four police officers pummeling a handcuffed McGlothen for several minutes with repeated punches and kicks. They hit him with night sticks, tased him, and used mace. The coroner concluded that "[a]lthough [an] autopsy showed that Mr. McGlothen suffered multiple blunt force injuries from both his confrontation with police and the citizens earlier in the day and that evening, no injuries were life-threatening or could be considered serious." However, when McGlothen's family saw his corpse, they were shocked by its condition. His sister, Macronia McGlothen, said: "When we got to the funeral it looked like he had been beaten. His nose was broken. His jaw was broken. And his eye was swollen. It looked like he had a fractured skull .... So something's not adding up."
Science and medicine have longstanding relationships with law and, in particular, law enforcement. Forensic scientists have worked with police investigators for many years to help understand crime scene evidence, and medical examiners have lent their knowledge of human anatomy and pathology to help investigators understand how mysterious deaths might have occurred. This intimate relationship between medical knowledge and legal procedures has been well documented. However, less attention has been paid to how medical professionals might use their knowledge of science and medicine to participate in--and, at times, even conceal--unlawful uses of force by law enforcement that lead to community members' harm and death. For example, in a recent article in the California Law Review, my co-author and I examined how paramedics have partnered with police to administer harsh drugs that have a sedative effect, also known as chemical restraints, on people who have been detained or arrested--many of whom are thought to be experiencing excited delirium. These drugs are often used not for the health and well-being of the person under arrest, but to assist law enforcement by easing their efforts at managing what are often thought to be unmanageable bodies. Chemical restraints, such as ketamine, have been increasingly employed by police and EMS responders in recent years and have led to unnecessary hospitalizations and deaths of detained people.
The questionable relationship between medical professionals and law enforcement is not limited to chemical restraints. Medical examiners and coroners play a critical role in the legal system in providing the official cause of death when someone dies in police custody. Forensic pathologists are often relied upon by police and investigators to explain how an unusual or unexpected death might have occurred. Excited delirium, as a psychiatric disorder that is thought to place significant physical stress on people, appears to offer medical insight into what seems like an epidemic of people suffering from drug dependency or mental health crises dying without explanation.
There are at least three aspects of excited delirium that are unusual and worthy of exploration. First, excited delirium appears to be more common among Black people. Although studies on excited delirium are scant, data suggest that Black people are diagnosed as suffering from it at much higher rates than White people. Second, the disease strangely seems to happen when police are around. For example, a recent review in Florida Today showed that nearly two-thirds of the deaths in Florida officially listed as being caused by excited delirium over the past decade occurred while the decedent was in police custody or had some other interaction with law enforcement. Yet, this may be an undercount as other deaths that implicate police officers in Florida and across the country might be presumed to involve excited delirium without official designation or further investigation. And lastly, and perhaps most strangely, excited delirium is not a psychiatric disorder that is recognized by most medical professionals. Professional organizations such as the American Psychiatric Association and the AmericanMedical Association have been extremely critical of the term and oppose its use. Medical guidebooks used to identify psychiatric conditions, such as the Diagnostic and Statistical Manual of Mental Disorders ("DSM-5") and the International Classification of Diseases ("ICD-10"), do not acknowledge it as a valid psychiatric disorder. Moreover, the peer-reviewed literature on excited delirium is rather thin; there is no clear articulation of causal mechanisms or pathways to support the notion that excited delirium has a distinct pathology that leads to death.
Nevertheless, excited delirium as a psychiatric diagnosis allows law enforcement to pathologize people's behavior, justify the use of chemical or physical restraints (and even deadly force), or explain how someone might unexpectedly die while in custody. As one example, a recent investigation uncovered that paramedics in Colorado used a chemical restraint called ketamine to sedate 902 people who were thought to be experiencing excited delirium in pre-hospital (i.e., public) settings over a two-and-a-half year period. This includes the death of Elijah McClain, a twenty-three-year-old Black man who was approached by police while walking down a street after a 911 caller said he "looked sketchy." Multiple officers tackled him and placed him in a chokehold. Paramedics injected him with ketamine when they arrived at the scene after the officers reported that McClain had "incredible, crazy strength" and was "definitely on something," which were "signs they took not as a struggle to survive, but as symptoms of excited delirium." The amount of ketamine injected into McClain was grossly inappropriate for his size, and McClain went into cardiac arrest in the ambulance on the way to the hospital. He died several days later.
The numbers from Colorado regarding the widespread use of ketamine in response to perceived episodes of excited delirium, along with evidence from other states, demonstrate that this unfounded medical diagnosis is having an increasing influence on: (1) how law enforcement assess and respond to people that they engage and their decision to use force; (2) how medical examiners and coroners classify the cause of death when police interactions have deadly endings; and (3) how courts review the appropriateness of police use of force when these matters are litigated as possible instances of excessive force that might violate the Fourth Amendment. This Article examines how excited delirium is being used in law, places these developments in a social and historical context, and provides an evidence-based set of recommendations on how law and policy should move forward.
This examination of excited delirium is closely connected to doctrinal issues regarding police use of force. Part II reviews the social context and community impact of police violence while also being attentive to the doctrinal evolutions that constitute modern use of force jurisprudence to show how law makes it difficult to hold police accountable when excessive force is used. Understanding the role of law in undermining accountability provides an important context for appreciating how excited delirium, as an ostensible medical diagnosis, became enmeshed in the legal system as an additional way to exculpate police officers of wrongdoing. Part III offers a close examination of the history of excited delirium and reviews the scientific evidence used to support it as a diagnosis. This Part ends with a discussion of an original empirical dataset that I collected on how excited delirium has been used to describe the cause of deaths that occur in police custody as reported in local newspapers over the past decade. Part IV continues this assessment by examining how excited delirium has been discussed in federal courts, mostly in constitutional tort cases pursuant to 42 U.S.C. § 1983. An examination of these cases demonstrates that federal courts often give weight and meaning to excited delirium that is not supported by the existing scientific evidence. Part V provides a series of recommendations on how federal courts, local police departments, and medical professionals (including coroners and medical examiners) should approach excited delirium. I then briefly conclude in Part VI.
[. . .]
In 2014, I was selected as a Soros Justice Fellow, which is an award designed to support scholars and practitioners whose work promotes reform in the criminal justice system. At a dinner for Bay Area fellows, I randomly sat next to a gentleman by the name of Raphael Sperry. Sperry is an unassuming person, and at some point, I asked him about his work. He said, "I'm an architect." I was initially puzzled, as most Soros fellows are scholars, writers, or advocates working directly with criminal justice issues such as juvenile justice or decarceration. I then asked, "how does your work impact criminal justice?"
For the past two decades, Sperry has worked tirelessly to prevent architects from using their professional skills and services to build prisons and execution chambers. Sperry's ethical compass is crystal clear: "Long-term solitary confinement is torture. Execution chambers kill people. Architects should not be party to torture and killing." This perspective has become influential in at least one area of the profession. In October 2020, the New York Chapter of the American Institute of Architects ("AIA"), the largest and oldest section of architects' main professional association, released a statement asking their members to
no longer [] design unjust, cruel or harmful spaces of incarceration within the current United States justice system, such as prisons, jails, detention centers, and police stations. We instead urge our members to shift their efforts towards supporting the creation of new systems, processes, and typologies based on prison reform, alternatives to imprisonment, and restorative justice.
The statement by the AIA New York Chapter specifically placed racial justice at the center of their decision:
While many architects have attempted to mitigate injustice by applying their professional skills to associated built structures, ultimately it is beyond the role of design professionals to alleviate an inherently unjust system. Until more comprehensive policy changes are made on a national scale, good design alone is not enough to remove or overcome the racism inherent within the criminal justice system. It is time we listen to Black, Brown, and Indigenous communities that have long suffered due to unjust societal norms and outcomes.
In explaining their decision to make this statement, NY AIA Board President Kim Yao told the magazine Architectural Digest, "[i]n our code of ethics it says we will do no harm. These spaces are used for harm and with racial bias. We're one piece of that bigger puzzle, but we felt it was really important to make this statement and the strongest way to say it was to ask our members to refrain from this work."
We often conceptualize the violence and brutality associated with incarceration and police use of force as simply being the byproduct of bad decisions made by law enforcement. As such, our capacity to think about reform and social change is limited to only engaging these actors. But Sperry's work highlights how the violence intimately connected to law enforcement is supported and enabled by a multitude of professionals--architects, social workers, plumbers, etc.--whose contribution to this violence is often unseen but a necessary predicate for policing and incarceration to function in the ways that they currently do. The clarity with which Sperry and Yao frame their obligation to do no harm compels them to not use their knowledge or render their services in a manner that hurts people.
It is time for medical professionals to have the same awakening. There are notable examples where this is already occurring, such as in debates concerning physicians' participation in executions. But, this sensibility must be broadened to understand how routine, everyday interactions between medical professionals and law enforcement need greater scrutiny to ensure that those who work in medical fields are upholding their professional responsibilities. Physicians, nurses, and other medical providers have intimate relationships with law enforcement--many of which sustain status quo carceral logics that are used to unjustly cage, punish, and kill people.
The increasing use of excited delirium as a medical diagnosis that explains deaths that occur in police custody provides an important opportunity to think through the responsibilities that professionals in science and medicine have in making sure that their expertise is not misused to cover up and excuse police violence. Medical professionals--including emergency department physicians, coroners, and medical examiners--simply must divest from promoting baseless claims of excited delirium that put people's lives in danger and absolve police officers of accountability when their excessive use of force harms and kills community members. If architects are beginning to understand their ethical obligation to 'do no harm' to include ceasing collaborations with law enforcement that injure people, obscure structural and racial injustice, and limit accountability, then surely medical professionals can follow suit.
---
Haas Distinguished Chair and Professor of Law, University of California, Berkeley School of Law (joint appointment with the Joint Medical Program and School of Public Health). B.A., Yale University; J.D., Columbia Law School; Ph.D., University of California, Berkeley.
---
Become a Patreon!