Abstract
Excerpted From: Ernesto Longa, Policing the Unhoused, 53 New Mexico Law Review 101 (Winter, 2023) (767 Footnotes) (Full Document)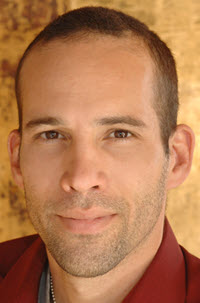 On May 25, 2020, 911 dispatchers sent Minneapolis Police officers to a convenience store. The caller had reported that George Floyd, a 46-year-old Black man, had used a counterfeit $20 bill to purchase a pack of cigarettes. Officers took Floyd into custody and murdered him in the street.
A month earlier, an Albuquerque police officer ordered Joleen Nez, a 37-year-old, unhoused, American Indian woman, "to pick up her litter [from the street] and of the consequences if she did not." Joleen refused, stating, "It's not my trash." The consequences were that Joleen was summoned to appear in court for littering, booked into the Bernalillo County Metropolitan Detention Center ("MDC") when she failed to appear and declared an in-custody death the next day.
These stories and others like them prompted a series of questions. Why are non-violent petty criminal offenders being murdered by police and dying in county jails? What does the day-to-day policing of petty crime look like? Who commits petty crimes? What are the most common petty criminal offenses? Where are they committed? How often do suspects resist arrest or refuse to obey officers? How often do officers use force? What factors contribute to a suspect being summoned rather than booked? How do state courts manage and respond to the thousands of petty criminal complaints filed with them annually? How often do the courts issue warrants for the arrest of defendants who have failed to appear? How much in fines and fees do the courts impose? How often are defendants booked following the issuance of a summons or an arrest? How often are defendants sentenced for their crimes?
To answer those questions, data was collected from all misdemeanor-only criminal complaints filed by the Albuquerque Police Department ("APD") in the Bernalillo County Metropolitan Court ("metro court") in 2020. However, the shocking discovery that nearly one-third of these misdemeanor complaints filed in the metro court by APD were filed against unhoused individuals prompted a shift in the intended focus of this article from the policing of petty crimes, generally, to the policing of the unhoused, specifically. This shift in focus required additional data collection to ensure a more complete picture of the policing of the 867 unhoused misdemeanants uncovered through the preliminary survey. Consequently, data from all misdemeanor and felony complaints filed against them were added to the dataset. In total, 1,924 criminal complaints were inspected--1,554 misdemeanor complaints and 370 felony complaints.
Nonetheless, this remains an incomplete picture of the deluge of policing activity that washed over the unhoused in Bernalillo County in 2020. First, given the absence of a "housing status" field in the complaint, citation, and booking forms and the dearth of "essential facts" often provided by the filing officer, it is likely that a number of unhoused individuals went undetected. For this article, an arrestee was only qualified as unhoused if they were described as "homeless" or "transient" in the criminal complaint or booking sheet; the address provided for them was the address of a homeless shelter or a hotel; they were accused of committing a crime a housed person would not likely commit, such as camping in city parks or squatting in boarded-up homes; their case was disposed of in Outreach Court; or they were arrested for committing crimes such as drinking in public or sitting under no trespass signs on commercial properties with other persons identified as homeless. In addition, unhoused individuals arrested solely by law enforcement agencies other than APD or who only had felony complaints filed against them are not included in this dataset.
[. . .]
On June 15, 2020, Albuquerque Mayor Tim Keller announced that in response to "nationwide calls to move resources away from armed police response," Albuquerque would create a new Community Safety Department ("ACS"). Keller explained,
It's time we stop asking officers to do everything, and time we get people the help they need instead of sending armed officers to knock on their door ... We're creating a third branch of first responders--alongside our police and fire departments--to deliver a civilian public health approach to public safety .... We want to send the right resource to the right call--especially where a social worker or trained professional can connect people with the services they need, instead of simply taking folks to jail or the hospital, which have been the only choices until now.
The approved budget for ACS in fiscal year 2022 was $7.7 million, and the city has proposed increasing its budget to $15.5 million in fiscal year 2023. By comparison, the approved budget for APD in fiscal year 2022 was $222.6 million, and the city has proposed increasing its budget to $255.4 million in fiscal year 2023, an increase which is twice the total proposed budget for ACS.
*152 ACS operates independently from and in collaboration with APD and AFR and consists of the following four teams--mobile crisis team ("MCT"), behavioral health responders ("BHRs"), street outreach and resource responders, and community responders. The team which has the greatest potential to disrupt the seemingly terminal cycle of arrest, warrant, and jail for non-violent "crimes" committed by Albuquerque's unhoused are the BHRs. They have backgrounds as social workers, counselors, clinicians, and peer-to-peer support, and they respond to requests for assistance "with individuals experiencing issues with mental and behavioral health, inebriation, homelessness, addiction, chronic mental illness as well as other issues that do not require police, fire, or EMS response."
During the first six months of 2022, ACS received 8,224 calls for service. The BHRs responded to nearly 70% (5,661) of those calls. The majority of "call types" have been "unsheltered individuals."
The following are a few illustrations of ACS's work drawn from their monthly informational reports under the heading "ACS win board."
A family, evicted from their apartment in October, was camping in a public park. The family had an income but needed assistance with deposit money. Rather than citing them for unlawful camping, behavioral health responders worked with APD's Crisis Outreach and Support Team to arrange assistance with deposit costs and to find an apartment complex that would take the family.
A restaurant owner called 911 to report an unsheltered man refusing to leave his restaurant. The unsheltered man requested to speak with the mobile crisis team. Rather than issue him a citation for criminally trespassing, MCT helped de-escalate the situation with the restaurant owner, gathered the unsheltered man's belongings, and transported him to a shelter that was serving lunch.
*153 The MCT responded to a call regarding a man in the street with his pants falling down. MCT recognized the man as a well-known, unsheltered individual. Rather than issue him a summons for indecent exposure, MCT bought him a belt, socks, blanket, and duffle bag while an officer took him to get a meal. Afterward, they made sure he was in a safe location.
BHRs responded to an encampment call in an alleyway. They encountered a drug-addicted young woman with her dog. Rather than issue her a summons for obstructing the alleyway and then using the charge as a pretext to pat her down for drugs, the BHRs referred her to Youth Development, Inc. to help get her needed services.
Linking up unhoused people with available services rather than habitually and repeatedly arresting and housing them in the county jail is a step in the right direction but ultimately does not get at the roots of the problems faced by the unhoused. To do that, we must be willing to "demand the impossible" access to adequate food, clothing, shelter, and healthcare, legalization of drugs, an end to capitalism and state violence, and a world without police and jails.
*****
J.D., M.L.I.S.; Law Librarian, University of New Mexico.