Become a Patreon!
---
Abstract
Excerpted From: Bianca Velez, Do the Police Protect and Serve All People in the United States?: A Survey of the Problems Within Modern Policing and Solutions to Ensure the Police Protect and Serve Us All, 55 University of San Francisco Law Review 421 (2021) (Comment) (436 Footnotes) (Full Document)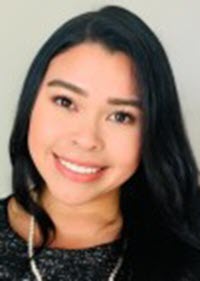 ON MAY 25TH, 2020, MINNEAPOLIS POLICE responded to a call from a convenience store employee alleging that a Black man named George Floyd had made a purchase with a counterfeit twenty-dollar bill. Four police officers subsequently detained Mr. Floyd, and within seventeen minutes of the first squad car arriving at the scene, Mr. Floyd was handcuffed, unconscious, and pinned under a police officer's knee. The police officer, Derek Chauvin, lodged his left knee into Mr. Floyd's neck, and for at least eight minutes and forty-six seconds, Officer Chauvin did not waver. Even as bystanders cursed and pleaded for Officer Chauvin to stop, and Mr. Floyd begged for his life, repeatedly stating "I can't breathe," he did not yield--not even after Mr. Floyd had died.
Onlookers captured the encounter on video, and it was shared widely on social media. The explosive footage led to community outrage, a Federal Bureau of Investigation ("F.B.I.") civil rights investigation, the firing and arrest of the four Minneapolis police officers involved in George Floyd's death, and nationwide protests against police brutality and systemic racism. It also pushed Hennepin County District Attorney's Office to finally charge the four police officers for George Floyd's death in late May and early June of 2020. Officer Chauvin was charged with second-degree unintentional murder and second-degree manslaughter, while the other three police officers, Tou Thao, Thomas Lane, and J. Alexander Kueng, were charged with aiding and abetting second-degree murder and aiding and abetting second-degree manslaughter.
While George Floyd is now a well-known name, his tragic death was not an isolated incident. The New York Times found that over the past decade, at least seventy people died in law enforcement custody after uttering George Floyd's last words, "I can't breathe." The majority of these occurrences involved circumstances similar to the tragedy of George Floyd--men of color who were stopped or taken into custody on nonviolent charges. Additionally, in many of those instances, officers threw the person to the ground and held his or her face down using the officer's body weight. Although police departments across the United States banned or restricted the use of dangerous restraint techniques years ago, and police officers are constantly warned of the lethal risks of moves such as facedown compression holds, police officers, like Officer Chauvin, continue to use lethal chokeholds.
The outrage caused by the footage of George Floyd's death and continued daily police brutality against people of color led to a cultural reckoning around the role and scope of policing. During the summer of 2020, protests across the United States called for divestment from police departments, reinvestment into the life-affirming services that help communities thrive, and an end to unrestrained police brutality. While the protests were largely led by Black organizers and Black-led movement groups, including Black Lives Matter, thousands of white and non-Black people of color took to the streets to show support.
In Portland, Oregon, night after night, people gathered to demand an end to racist policing and to advocate for a new vision of public safety--one that also protects people of color. Police in Portland responded with violent attempts to silence peaceful protestors, indiscriminately firing tear gas and other munitions into crowds and hitting people with batons and flashbang grenades. The Department of Homeland Security's militarized federal agents that President Trump sent to downtown Portland served to inflict more of the same pain and terror. They arrested and took protestors into custody in unmarked vehicles, used military-grade weapons like sonic weapons and tear gas, and shot protesters in the head with kinetic impact munitions. Despite the suppression tactics, which were used against protesters in many U.S. cities, people continued to gather in the streets to fight racism.
But the movement is not only about police brutality. At its core, the movement is about institutional racism in the nation's criminal legal system. In the United States, the constitutional rights to a fair trial, due process, and equal protection are meant to protect people from the government when it seeks to deprive them of their freedom. However, racial animus informs how the government operates, which renders these protections insufficient.
Black men and women, Latino men and women, Native American men and women, and other people of color experience violence and discrimination in the criminal legal system. From police stops, arrests, bail, and legal representation to trial, sentencing, prison and parole, institutional racism is present each step of the way.
Police stop, frisk, and search Blacks and Latinos at much higher rates than white people. Blacks are also 2.5 times more likely to be arrested than white people, and once arrested, are more likely to remain in jail awaiting trial. This is largely because people of color are disproportionately impoverished in the United States, and people who are poor oftentimes cannot afford bail, forcing them to remain in jail for months or years, while the wealthy can buy their freedom.
Impoverished people typically qualify for representation by a public defender in criminal court. In Gideon v. Wainwright, the U.S. Supreme Court found that the Sixth Amendment grants a fundamental right to counsel to every person charged with a crime in the United States. This 1963 ruling made it permissible for states to mandate appointment of attorneys for indigent defendants. However, this system is filled with problems that make it far less effective than it needs to be for the people it intends to serve.
Public defender programs nationwide get significantly more work and far less funding than prosecutorial offices. The American Bar Association commented on the lack of efficacy in the public defender system, stating that "defendants plead guilty, even if they are innocent, without really understanding their legal rights ... The fundamental right to a lawyer that Americans assume apply to everyone accused of criminal conduct effectively does not exist in practice for countless people."
Unfortunately, the population that bears the burden of these shortcomings are the poor, namely poor people of color. In a 2000 report, the Department of Justice found that "over 80% of felony defendants charged with a violent crime in the country's largest counties are provided a public defender." Once again, due to the unequal wealth distribution in the United States, many of these people are people of color.
People of color also receive disproportionately longer sentences and parole terms. From 2007 to 2011, Black men in federal prisons received sentences 19.5% longer than those of white men for the same crime. Black people generally were also disproportionately sentenced to death, making up approximately 42% of the national death row population even though the Black population in the United States was only 13.6%. Moreover, in 1972, fewer than 350,000 people were held in prisons and jails nationwide, compared with two million people today. Black people make up approximately 35% of that two million unprecedented rate of incarceration in the Black community. If the current trend continues, one in three Black men in the United States will serve time in prison. In some cities, such as Baltimore, this projection has already been exceeded, as more than one-half of all young Black Baltimore men are currently in prison, jail, or on parole.
Although the criminal legal system is riddled with institutional racism at every level, this Comment specifically focuses on reforms the United States can implement to combat institutional racism at the first level: policing and arrests. This Comment will discuss how police departments in the United States generally aim to cut down on crimes in "hot-spots" and widely apply "broken windows" strategies--theories that focus not only on how criminal conduct presents a danger to society but more so how poverty- and inequity-induced low-level crimes, such as property crimes, homelessness, prostitution, and drug offenses, present a threat. The over-policing of hot-spot communities of color, combined with a chronic over-reliance on police to fix issues like homelessness, substance abuse, and mental health crises, and more, leads to dangerous racialized policing techniques and undue use of force. Racialized policing is so deeply ingrained in U.S. police culture, from the days of slave patrols through the war on drugs, that the players in the criminal legal system, policy makers, and municipal leaders have treated it as normal--until now.
Presently, the United States is confronting the chronic problem of how it approaches policing and realizing that urgent solutions are needed. According to a Gallup poll released on August 12, 2020, for the first time in twenty-seven years, a majority of adults in the United States do not trust law enforcement. 56% of white adults said they were confident in the police whereas only 19% of Black adults said they were confident in the police. Those who study policing techniques, such as the U.S. Department of Justice Office of Community Oriented Policing Services ("COPS"), argue that increased training or efforts to connect with over-policed communities would improve police legitimacy and reduce the number of police killings of people of color; however, these approaches are misguided. It is time to completely move away from traditional policing, decrease the number of responsibilities given to the police, and pursue research-based solutions that will make policing effective for all people.
To illustrate the need for such structural change, section I of this Comment discusses the history of policing in the United States and how the roots of our law enforcement systems gave rise to modern policing. Section II discusses the problems with the current racialized policing and the resulting injustices for people of color. Section III then addresses reforms that can revolutionize policing to make it an effective, equitable system for all people in the United States.
[. . .]
In 2020, the majority of adults in the United States expressed distrust in the police, largely due to nationwide protests calling for an end to police brutality. Police killings of people of color are a horrible symptom of a disease that infects police departments across the United States-- institutional racism. Racism and implicit bias are deeply ingrained in police culture, from the days of slave patrols to the war on drugs, and U.S. society, the players in the criminal legal system, policymakers, and municipal leaders treated it as normal until now. Departments follow archaic policing techniques such as targeting crime hot-spots and use broken windows strategies by criminalizing poverty- and inequity-induced low-level offenses. Police try to mitigate crime but do not address the crux of the problem--that high crime communities are often impoverished and need increased support services, not over-policing. Over-policing of people of color, combined with society's over-reliance on police, causes the symptoms of institutional racism to manifest themselves in the form racialized policing techniques such as racial- or color-profiling, targeting, overuse of force, and police killings.
Modern policing is a tool of violence and is not suited to solving a broad range of social problems that the police are asked to confront. To root out institutional racism we must take urgent, critical steps to systemically transform policing. Reform measures including enhanced training, increased officer diversity, policy reform, and community policing are widely recommended by the federal government and state agencies. Many of these reforms have been implemented into pilot programs at police departments across the country for approximately twenty years, and there is little research or evidence from these programs to show that these types of reforms are successful. There are fundamental problems with policing, which reforms thus far have not mitigated.
It is time to reevaluate the role the police play in the United States and develop evidence-based alternatives so society can gradually begin to lessen its reliance on the police. Establishing changes to the role of police in society will take widespread support from communities, officers, union leaders, municipal leaders, and legislators. Municipalities must divest from current police budgets and reinvest in life-affirming alternatives to policing that will keep communities safe. Budget money should be reallocated to create a non-police system to respond to nonserious offenses, including nonserious traffic and minor offenses, and to provide alternative responses to mental health crises and issues like homelessness and substance abuse. In addition to divestment, Congress, state governments, and city legislators can pass legislation to demilitarize the police, end for-profit policing methods, limit police use of force, and increase police accountability.
---
J.D. Candidate, University of San Francisco School of Law (2021); B.S. in Business Management, Santa Clara University, Leavey School of Business (2016).
---
Become a Patreon!