---
Abstract
Renee C. Hatcher, The Everyday Economic Violence of Black Life , Book Review: Ferguson's Fault Lines: The Race Quake That Rocked a Nation , Kimberly Jade Norwood, Editor 276 pages, $24.95 , 25 Journal of Affordable Housing & Community Development Law 275 (2017) (44 Footnotes Omitted) (Full Article)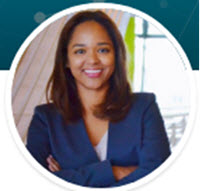 There are two Fergusons. There are two Americas. We cannot change this reality unless we first acknowledge it. Jade Norwood
The truth about the racism and brutality of the police has broken through the veil of segregation that has shrouded it from public view. Keeanga Yamatta-Taylor
You can't understand your appropriate role in this moment without understanding the moment we're in. Shah
All too often, what is missing from the mainstream discourse around race is the historical and political context that has shaped the present-day reality.
*276 Often there are conversations about the condition of Black neighborhoods, without the mention of redlining; conversations about the poverty rate in the Black community, without discussing the employment and housing discrimination experienced by Black citizens. Most often, there are conversations about Black criminality, without the mention of predatory policing in low-income Black neighborhoods or the targeted enforcement of petty crimes on Black citizens. Ferguson's Fault Lines provides a much needed social, political, and historical context to the national conversation about racialized state violence reignited by the 2014 killing of Michael Brown at the hands of Officer Darren Wilson. We may never definitively know what happened on August 9, 2014, but we do know the long history of discriminatory policies that shaped the conditions and policing practices in Ferguson. Ferguson's Fault Lines begins to unpack the ways in which urban and more recently suburban landscapes have continuously been racialized through decades of state de jure and de facto discrimination and corresponding institutional policies. While there may never be justice for Michael Brown, there can still be justice for the communities, like Ferguson, that have suffered state-sanctioned structural and spatial racism.
Kimberly Norwood has wonderfully curated thirteen chapters, each written by a different scholar or advocate, that begin to shine a light on why the slaying of Michael Brown at the hands of Officer Darren Wilson sparked mass protests around the country and captured the nation's attention. While the killing of Michael Brown was the spark that ignited the flame, the book examines the social conditions and economic and political policies that served as tinder. Nearly half of the chapters paint a picture of the historical and ever present state-sanctioned economic violence on the Black community in Ferguson and greater St. Louis.
While the value of Ferguson's Fault Lines is partly the nuanced historical (policies) account of Ferguson and the St. Louis metropolitan area, there are a number of parallels of state institutions and social forces that are relevant for almost every city and suburb across the country. As a result, Kimberly Norwood has provided a blueprint for the type of research that is necessary to have fruitful public discourse and policy-making discussions not only on local policing practices but also on housing, education, and community development. The book marks a two-fold achievement of connecting oppressive state-sanctioned policies to the current conditions of Black communities, and it expands the call to transform not only discriminatory policing practices but also those policies that contribute to the everyday economic violence of Black life.
*277 In Part II, I briefly summarize and analyze each of the thirteen chapters of the book. Chapters One and Two explore how the history of slavery and violence against Black bodies continues to shape modern day America. Chapter three recounts the unorthodox grand jury proceeding of Darren Wilson for Michael Brown's murder. Chapters Four through Eight are the heart of the book and begin to paint a picture of spatial racism, the current geography of inequality, and discrimination in Ferguson and the St. Louis metropolitan region. Chapters Nine through Thirteen explore different societal responses to the killing of Mike Brown and the events that happened afterward. When read together, the chapters provide the necessary context to discuss the current moment on injustice and inequality of Ferguson and the necessary steps to address it.
In Part III, I draw some concluding thoughts and raise unanswered questions regarding the uneven development, spatial racism, and discriminatory practices in Ferguson. These policies assign different spaces, neighborhoods, and opportunities to citizens of different races in the St. Louis metropolitan region. In doing so, they create unequal access to education, employment, transportation, health outcomes, and life expectancies, based on race and zip code. They also give rise to and enable discriminatory policing. Much of my analysis is based upon my experiences as a community economic development (CED) lawyer in cities with substantial Black populations, namely Chicago, Gary, and, most recently, Baltimore. I ultimately argue that state-sanctioned discriminatory policies of both physical and economic violence are intertwined, cyclical, and compounding. In looking to solutions, I advocate that community-driven strategies that address historical discrimination and inequality will move the needle towards progress. By the same token, local housing and development policy makers should employ a racial equity impact assessment for all future investments and policies and take affirmative action to address the geography of inequality that they have helped to create and sustain.
* * *
How do we thoughtfully unpack not only the killing of Michael Brown, but also the structural racism and inequitable systems that shaped his community and life experiences in Ferguson? These systems, and the historical policies that have created and sustained them, represent the racial fault lines in Ferguson and, more broadly, in the United States. Since the founding of this country, crafted systems of racial oppression have subjugated Black people and ultimately continue to divide our citizenry.
* * *
All is not lost: the events in Ferguson have lead to meaningful community-based change. In the spirit of the long history of community organizing in St. Louis, new community-based groups were formed, and existing organizations created wide-tent coalitions to collectively advance their organizing efforts. Organizations such as Solidarity Economy St. Louis, Million Hoodies' Movement for Justice, Ferguson Action, Law4BlackLives, Organization for Black Struggle, Hands Up United, Movement for Black Lives, and Ferguson Response Network, to name a few, have not only organized to challenge discriminatory policing but also have raised issues about the economic violence that poses an everyday threat to individual and community safety and security, such as the lack of access to basic human needs--food, work, and housing. Many of these organizations explicitly challenge the current political economy in their mission or their work. I am hopeful that community-based organizing and action, in which low-income Black community members have both agency and power, can transform the inequitable conditions of Ferguson, and beyond. Furthermore, government agencies in cities around the country should implement a racial equity analysis for all future policies and take affirmative steps to address the geography of inequality and legacy of segregation that they have helped to create and sustain.
* * *
Renee Hatcher (This email address is being protected from spambots. You need JavaScript enabled to view it.) is a human rights and community development attorney.