---
Robert Jordan, Plaintiff-Appellant, v. City of New London and Keith Harrigan, Defendants-Appellees. United States Court of Appeals, Second Circuit, 225 F.3d 645 (Aug. 23, 2000.) (Unpublished Opinion)

*1 ON CONSIDERATION WHEREOF, IT IS HEREBY ORDERED, ADJUDGED, AND DECREED that the judgment of said District Court be and it hereby is AFFIRMED.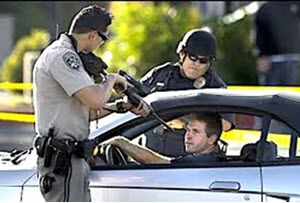 On March 16, 1996, plaintiff Robert Jordan and 500 other applicants underwent a written screening process conducted by the Law Enforcement Council of Southeastern Connecticut, Inc. ("LEC"), a coalition of fourteen cities and towns, for a position as a police officer. That testing process operated as an initial screen for participating police departments. The testing material included the Wonderlic Personnel Test and Scholastic Level Exam ("WPT"), which purports to measure cognitive ability. An accompanying manual listed recommended scores for various professions and cautioned that because overqualified candidates may soon become bored with unchallenging work and quit, "[s]imply hiring the highest scoring employee can be self-defeating." Jordan scored a 33 on the WPT, above the median for any listed occupation, and well over the normative median of 21 suggested for a police patrol officer.
In the fall of 1996, Jordan learned that the city of New London was interviewing candidates. Upon further inquiry, however, he learned from assistant city manager Keith Harrigan that he would not be interviewed because he "didn't fit the profile." Plaintiff, who was 46 years old, suspected age discrimination and filed an administrative complaint with the Connecticut Commission on Human Rights and Opportunities. The city responded that it removed Jordan from consideration because he scored a 33 on the WPT, and that to prevent frequent job turnover caused by hiring overqualified applicants the city only interviewed candidates who scored between 20 and 27.
Plaintiff brought a civil rights action in the District Court for the District of Connecticut (Dorsey, Judge ) alleging that the city and Harrigan denied him equal protection in violation of the Fourteenth Amendment and Article 4, Section 20, of the Connecticut Constitution. On August 29, 1999, the district court granted defendants' motion for summary judgment, finding no suspect classification and that defendants had "shown ... a rational basis" for the policy. We agree that New London's use of an "upper cut" did not violate the equal protection clause and affirm the judgment of the district court.
Summary judgment is appropriate where "there is no genuine issue as to any material fact" and "the moving party is entitled to judgment as a matter of law." We review the grant of summary judgment de novo on appeal.
As Plaintiff concedes, there exists no fundamental right to employment as a police officer.. Under rational basis analysis, "a statutory classification that neither proceeds along suspect lines nor infringes fundamental constitutional rights must be upheld against equal protection challenge if there is any reasonably conceivable state of facts that could provide a rational basis for the classification."We require no supporting empirical evidence and will not strike down a classification as unconstitutional unless " 'the ... facts on which the classification is apparently based could not reasonably be conceived to be true by the governmental decisionmaker.' "
*2 In Dandridge, a case involving welfare benefits, the Supreme Court stated that "to approve the invalidation of state economic or social regulation as overreaching would be far too reminiscent of an era when the Court thought the Fourteenth Amendment gave it power to strike down state laws because they may be unwise, improvident, or out of harmony with a particular school of thought." The Court held that classifications need not be perfect, because " '[t]he problems of government are practical ones and may justify, if they do not require, rough a ccommodations-illogical, it may be, and unscientific.' " The Court concluded that "the Fourteenth Amendment gives the federal courts no power to impose upon the States their views of what constitutes wise economic or social policy.".
Applying that lenient standard of review, we conclude that even absent a strong proven statistical correlation between high scores on the Wonderlic test and turnover resulting from lack of job satisfaction, it is enough that the city believed-on the basis of material prepared by the test maker and a letter along similar lines sent by the LEC-that there was such a connection. Plaintiff presented some evidence that high scorers do not actually experience more job dissatisfaction, but that evidence does not create a factual issue, because it matters not whether the city's decision was correct so long as it was rational. The city could rationally have relied upon the guide to interpreting test results provided by the test maker as justification for reducing the size of the applicant pool with both a low and a high cut off. Even if unwise, the upper cut was a rational policy instituted to reduce job turnover and thereby lessen the economic cost involved in hiring and training police officers who do not remain long enough to justify the expense.
We have considered appellant's remaining arguments and find them without merit.
---
Honorable Lloyd D. George of the United States District Court for the District of Nevada, sitting by designation.