---
Abstract
Excerpted from: Angela J. Davis, Reimagining Prosecution: A Growing Progressive Movement, 3(1) UCLA Criminal Justice Law Review (2019) (89 Footnotes) (Full Document)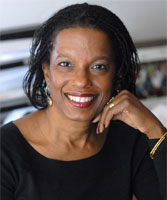 In Berger v. United States, the Supreme Court noted that the prosecutor's "interest . . . in a criminal prosecution is not that it shall win a case, but that justice shall be done." Nonetheless, most prosecutors have focused on seeking convictions in criminal cases. This perspective has greatly contributed to the phenomenon of mass incarceration and its many unjust collateral consequences.
In recent years, some elected prosecutors have sought to change this narrative by using their power and discretion with the goals of not only enforcing the law, but also reducing mass incarceration, eliminating racial disparities, and seeking justice for all, including the accused. This small but growing movement of so-called "progressive" prosecutors has achieved varying levels of success. Some of these prosecutors report modest improvements, but many have faced serious challenges from within and outside of their offices.
In this Article, I explore this new vision of prosecution, including its successes and challenges. Can progressive prosecutors make significant progress towards the goals of eliminating mass incarceration and unwarranted racial disparities? What are the factors that impact their ability to affect change and how can those factors be managed?
Part I briefly describes and discusses how prosecutors contribute to mass incarceration and racial disparities in the criminal justice system.
Part II discusses the recent movement of elected progressive prosecutors with a focus on three prosecutor offces that have implemented policies to reduce the jail and prison population.
Part III examines some of the internal and external challenges faced by prosecutors who have implemented progressive policies.
Part IV discusses factors that affect a prosecutor's ability to implement reforms and proposes guidelines for elected prosecutors who are committed to transforming the existing model of prosecution.
[. . .]
District Attorneys committed to reforming the criminal justice system should plan carefully to confront the many internal and external challenges they will inevitably face. These challenges will vary by jurisdiction, experience, and background, and thus so will the strategies for addressing them. No single approach can achieve success in all jurisdictions, nor can every reform be implemented in every jurisdiction.
For all these reasons, there should not be a litmus test or list of requirements for progressive prosecutors. Any attempt to reduce the incarceration rate and unwarranted racial disparities in the criminal justice system should be supported. An "all or nothing" approach will achieve nothing. In a country plagued by mass incarceration, racial inequities, and other injustices, the goal should be a fair and just criminal justice system with a much lower incarceration rate. Although radical change is desirable, it may not always be possible. Progress toward this goal should be the hallmark of the progressive prosecutor.
---
Angela J. Davis is a Professor at American University Washington College of Law and a former director of the Public Defender Service for the District of Columbia.