Become a Patreon!
---
Abstract
Excerpted From: Eric L. Jensen and Aaron Stancik, The Emerging Cannabis Industry among Native American Tribes: Jurisdictional Complexities and Policy in Washington State, 57 Idaho Law Review 325 (2021) (124 Footnotes) (Full Document)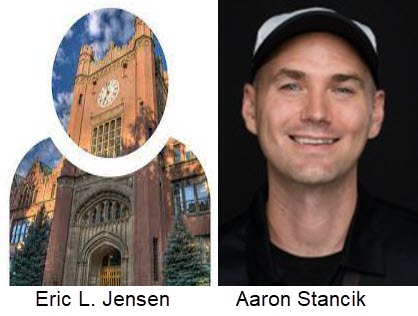 Major changes in cannabis policy have taken place in the United States since the 1970s, most of them in the past twenty years. The first was the decriminalization of possession in some states in the 1970s. Next came the now wide-spread authorization of cannabis for medicinal purposes in the 1990s and 2000s. More recently has been state legislation legalizing recreational cannabis. These massive changes in cannabis policy in the United States came at the state level, not the federal level. In many states these policy changes came from the grassroots level in the form of citizen initiatives. The topic of this paper is the result of a unique combination of these three changes in United States drug policy: the establishment of cannabis enterprises in Indian Country in Washington State.
This paper first provides overviews of the policies of marijuana decriminalization, medical marijuana, and legalized recreational cannabis in the United States today. It then briefly gives an overview of the evolving history of Indian tribal sovereignty under the law, followed by recent developments in federal government and State of Washington policies that permit the cannabis industry to be established and operate in Indian Country. These actions in Washington State may provide a model for other states which have legalized recreational cannabis, and by extension, to relations between indigenous peoples and governments in Canada now that it has legalized recreational cannabis nationwide.
[. . .]
Native American tribes that have entered the emerging cannabis economy in the United States are navigating jurisdictional complexities at the federal, state, and tribal levels. The cannabis industry presents potential opportunities for tribes to enhance their economic resources and provide employment for tribal members and the nearby non-Indian communities. These opportunities exist with the establishment of retail shops, cultivation, manufacturing, laboratory testing, and medical research. Given that there are 109 federally-recognized native tribes in California, the experience in Washington State is only a beginning of what may become a major commercial benefit for economically disadvantaged native populations in the U.S. The legal cannabis industry is the fastest growing job sector in the United States, with 150,000 full-time employees and a projected 340,000 by 2022. The emerging industry has provided a new source of economic growth and job opportunities for Native American tribes that have entered into this new enterprise and which have successfully navigated the numerous complex jurisdictional issues involved.
The cannabis industry could prove lucrative, as has gaming for some tribes. In 2017, companies that grow, process, or sell cannabis reported $12.9 billion in revenue, and upwards of $4.7 billion was collected in sales, excise, and income taxes. In Indian Country, cannabis can provide a source of revenue and tribal taxes, which can be used for essential services to tribal members.
As would be anticipated, many tribes are concerned about the enforcement direction that will be taken by the Trump administration. The Trump administration has sent mixed messages about its intentions in dealing with the state-level legalized recreational cannabis industries. In response, at least some of the tribes with a cannabis enterprise have decided to maintain a low profile during these unpredictable political times in the U.S. It is anticipated that some of the other tribes will delay any decision to establish cannabis businesses until after the Trump administration is replaced by a more tolerant federal administration.
---
Eric L. Jensen, Ph. D., is Professor Emeritus of Sociology at the University of Idaho.
Aaron Stancik, Ph. D.; is Vice President of Science; CannaSafe; Van Nuys, California.
---
Become a Patreon!