Become a Patreon!
---
Abstract
Excerpted From: Raminta Kizyte, A Case Against Medicaid Work Requirements for Prisoners Re-entering Society, 29 Annals of Health Law Advance Directive 219 (Fall, 2020) (72 Footnotes) (Full Document)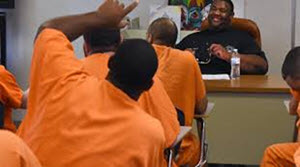 When Medicaid was signed into law it was designed to be a joint federal-state program to help lower income individuals obtain affordable medical coverage. States have significant flexibility in a way they design their Medicaid programs. For example, by using Section 1115 Demonstration Waivers, states can create "experimental, pilot, or demonstration project[s]" that are "likely to assist in promoting the objectives of the Medicaid Program." On January 11, 2018, Centers for Medicare and Medicaid Services ("CMS") sent guidance to state Medicaid directors titled "Opportunities to Promote Work and Community Engagement Among Medicaid Beneficiaries" (hereinafter "work requirements") that states were encouraged to implement through Section 1115 Waivers. The express primary objective of these work requirements is to "promote better mental, physical, and emotional health," and second, "to help individuals and families rise out of poverty and attain independence." While work requirements may be designed to improve health and wellbeing, they are likely going to have the opposite effect because they directly conflict with Medicaid's primary goal of providing affordable medical coverage. Overall, work requirements are likely to decrease coverage, worsen health outcomes, and in turn, make it more difficult for people rise out of poverty. In states that expanded Medicaid coverage to individuals who earn 133% of the federal poverty level, many prisoners reentering society would qualify for Medicaid coverage and this article will explore how prisoners re-entering society will likely struggle to obtain employment, medical coverage, and experience worse health outcomes if work requirements were instituted. First, this article will provide relevant background. Then, it will address ongoing litigation that work requirements are subject to. Next, the article will showcase particular challenges that formerly incarcerated individuals re-entering society face. Finally, the article will analyze why Medicaid work requirements don't work and should be abandoned as a failed Section 1115 experiment.
[. . .]
The work requirement guidance sent to all states cites several studies showing that employed people are happier and healthier. Although employment generally may make people healthier, work requirements for prisoners re-entering society present a significant burden that will make their health and health coverage worse off. Major physician associations have issued statements opposing work requirements because even a brief loss of access to medications or treatment could have serious health consequences.
Section 1115 Waivers allow states to create experimental projects that promote objectives of the Medicaid Program and, "focus on evidence-based interventions that drive better health outcomes and quality of life improvements." However, studies overwhelmingly show that work requirements do more harm than good, thus there is no need for states to experiment. Denying people health coverage will not make people healthier, facilitate employment, or help them rise out of poverty. States would be better off improving the health of their citizens by allocating resources to initiatives that have been evidence-based to improve health.
---
Become a Patreon!