Become a Patreon!
---
Abstract
Excerpted From: Benjamin Justice, Hobbling: The Effects of Proactive Policing and Mass Imprisonment on Children's Education, 17 Annual Review of Law and Social Science 31 (2021) (Footnotes/Reference List) (Full Document)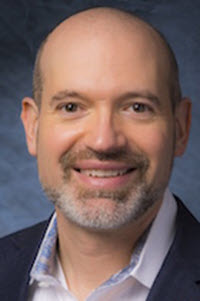 The provision of public schooling and the pursuit of criminal justice stand as central pillars of local and state government, accounting for half of all local spending and playing a central role in local economies, property valuation, residential patterns, and daily life. Researchers have written a good deal in the past two decades about the relationship between the two as a pipeline by which public school practices correlate with or cause increased lifetime risk for incarceration for Black and Latinx youth. This article flips the script of the school-to-prison pipeline metaphor by reversing the question. What are the effects of criminal justice on public schooling? Reviewing recent social science research from multiple disciplines, this article describes the relationship of criminal justice to public education as hobbling, a social process by which the massification of policing and incarceration systematically compromises the ability of target demographics of American children to enjoy their rights to a free and appropriate public education. When we consider the unique role that public education plays in framing the life aspirations of young people and their families in terms of individual attainment--laundering the deep political, social, and institutional structures arrayed against them-- hobbling constitutes an especially pernicious form of economic and racial oppression in the guise of justice.
A review of research on the vast and interrelated workings of criminal justice and public education requires boundaries. Although criminal justice includes a wide array of activities and institutions (courts, supervision, financial transactions, parole officers, foster care, and juvenile diversion programs), this article reviews research on proactive policing; school/police partnerships; and mass incarceration in adult prisons, jails, juvenile detention centers, and residential programs. Likewise, although public education describes pre-K to public colleges and universities, museums, arts festivals, and more, this article focuses on K-12 public schooling, with limited commentary on higher education. Within those boundaries, this article reviews research from the past decade on three interrelated issues: child well-being, school performance, and the civic learning that results from criminal justice encounters (what we might call criminal justice as public education). It begins, however, with a brief exploration of some conceptual and methodological challenges associated with this work.
[. . .]
In her book Reproducing Racism, Roithmayr (2014) argues that racial inequality in the United States is now statistically locked in to our social institutions. Even if the law really were colorblind, she argues, without affirmative countermeasures, racial inequality will endure. Research over the past decade on the effects of criminal justice on public education suggests that we have not even reached the point of racial neutrality. The massification of policing and incarceration exacerbate inequality by creating a range of hobbles in the educational careers of children who are poor, who are not white, and who are Black and living in poverty most of all. These hobbles are multifaceted and terrifyingly quotidian. Framing them from the perspective of policy--that they can be weighed as costs against safety benefits, or that they are, like breakage, an unavoidable aspect of the business of justice--misses the point. There is no colorblindness or race neutrality in criminal justice policies that so systematically undermine the state's responsibility to provide equal educational opportunity. Educational hobbling-as-justice is criminal justice indeed.
---
Department of Educational Theory, Policy, and Administration, Rutgers University, New Brunswick, New Jersey 08901, USA; email: ben.justice @gse.rutgers.edu
---
Become a Patreon!