Become a Patreon!
---
Abstract
Excerpted From: Troy J.H. Andrade, Hawai'i '78: Collective Memory and the Untold Legal History of Reparative Action for Knaka Maoli,24 University of Pennsylvania Journal of Law and Social Change 85 (2021) (513 Footnotes) (Full Document)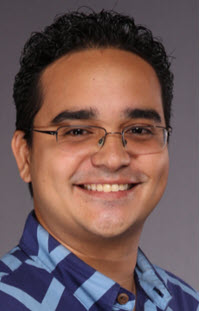 Hawai'i, despite the popular view that it is a progressive haven of racial harmony, has a rich yet devastating legal history. This history is epitomized by the American overthrow of the Kingdom of Hawai'i in 1893 and subsequent annexation of the islands in 1898 against the express will of a vast majority of Knaka Maoli (Native Hawaiians), Hawai'i's indigenous people. For decades, scholars have argued that those in power often twist narratives of Hawai'i's legal history to justify their legal or political decisions. As Professor Haunani-Kay Trask aptly observed, the version often told of Hawai'i's history is "nothing more than a series of political myths created by foreigners and designed to disparage our people." Due to these myths, for well over a century Native Hawaiians have coped with the harsh effects of colonization, and endured the pains of losing their government, the suppression of their culture and language, and the arduous-- often frustrating--journey toward justice.
Yet, in 1978, something truly unprecedented happened. Delegates of the State of Hawai'i's 1978 constitutional convention proposed and the people of Hawai'i ratified a constitutional amendment creating the Office of Hawaiian Affairs ("OHA"), an agency tasked solely with bettering the conditions of Native Hawaiians. This simple act represented a significant step toward repairing the historical wounds of Knaka Maoli by providing a means to begin the process of reconciliation and reparations. The victory, however, was short-lived. Lawmakers over the next two years narrowed the constitutional mandate and made it difficult for OHA to live up to its reparatory potential.
How, despite decades of suppression and deception to enshrine "political myths" of Hawai'i's past that outright eliminated native resistance to the illegal changes to their land and government, did this reparative act and subsequent retrenchment happen? What can be gleaned about the impact of past events, particularly as they relate to a group's memory, on the design and implementation of a constitutional or statutory provision? More broadly, how do those in power strategically "remember" and "forget" narratives to justify their political ends?
This Article interrogates the battle over collective memory--the knowledge about the past that is shared, mutually acknowledged, and reinforced that ensued between 1978 and 1980 with the creation of OHA. The success in altering the status quo for Native Hawaiians in 1978 rested on the shoulders of those constitutional convention delegates who reframed the sanitized master narrative of Hawai'i's past and crafted a new collective memory highlighting the injustices to Hawaiians. As Professor Susan Serrano emphasizes, "[w]ho tells the definitive history of group injustice--and how that history is framed--is vital to shaping a group's narrative and public image." More importantly, this reframed history determines "the power of justice claims or opposition to them." The question of how to achieve reparatory justice for Knaka Maoli is, therefore, really a threshold battle over the collective memory of America's settler colonial conquest in Hawai'i. By linking collective memory with policy-making and legislation, this Article contributes to the well-developed, multidisciplinary body of research on the study of collective memory. The story of OHA's creation offers an important case study to examine the strategic and selective reliance on collective memory in legal contexts. This Article shows how the framing of past events in connection with constitution-building and lawmaking could either support or undermine the legal bases for reparative action for Knaka Maoli by perpetuating narratives that carried competing (in)justice claims.
Part I of this Article theorizes the relationship between history, law, and collective memory. Part II then demonstrates how the colonizer's master narrative of Hawai'i frames a first collective memory whose strategic purpose is to justify American control and power over the land, the government, and the people. Part III recounts a history of collective struggle throughout the 1970s and early 1980s to challenge that master narrative in pursuit of reparative justice for Knaka Maoli. Section III.A foregrounds this investigation by describing how the shifting cultural and political landscape in 1970s Hawai'i unsettled the foundations of the master narrative by providing the requisite "terrain of culture" to frame a second collective memory: a "collective memory of injustice." As such, Section III.B weaves together in detail an often untold story of ordinary people--a former janitor and a recent law school graduate--who capitalized on the seismic shift in the cultural and political landscape to reframe the injustices against Knaka Maoli and eventually succeed in obtaining reparative action. Section III.C then critiques the legislative backlash and politicking that occurred in the minority-led Hawai'i legislature immediately after the creation of OHA to illuminate how "selective amnesia" worked to reconstruct yet a third framing of Hawai'i's collective memory. This third "local" collective memory weaponized the colonizer-colonized dynamic of the master narrative to deflect blame for Hawaiian injustices solely to a white colonizer and away from "local" non-white settler communities. This Article, therefore, shows how collective memory in post-colonial contexts can be contested even between subordinated groups, thereby demonstrating the complex ways collective memory is deployed in struggles for power.
Finally, this Article concludes by drawing upon the experiences of the late-1970s to suggest strategies to reassess collective memory and the potential for reparative action under Hawai'i's current socio-political tensions. Indeed, current events in Hawai'i vivify the continued Native Hawaiian quest for justice for historical harms and have catalyzed resistance reminiscent of the 1970s. This untold story of that era of change provides insight and a cautionary tale for those seeking justice today. As Knaka Maoli believe, "O ke au i hala ka lamak, ke ala i ke kupukupu ... The past is the beacon that will guide us into the future."
[. . .]
The creation of OHA has been described as the "political apex" for the Hawaiian Renaissance and the "centerpiece of Hawaiian politics." Since its establishment, the State of Hawai'i and the federal government have stymied OHA and other efforts to reconcile historical injustices with Native Hawaiians. So, what insights can be gleaned from these battles over collective memory that are relevant today? How can this story of Hawai'i in 1978 guide the future as Native Hawaiians continue to seek reparative action for the injustices of the past?
This case study buttresses the well-established theory that all memories and histories are subject to manipulation. It adds support to the developing scholarship on legislators' strategic use of memory and highlights that constitution-building and lawmaking are apt sites for the framing of collective memory. More specifically, OHA's history demonstrates how the constant negotiation of history, mobilization, and power has alternatively perpetuated and stymied justice for Native Hawaiians. In 1978, the cultural terrain--characterized by cultural revitalization, grassroots organizing, and political resistance--fueled support for inscribing a new collective memory--a collective memory of injustice. This memory of injustice, which the media amplified, was built upon the important presence of key individuals in strategically appropriate positions to make changes. Those in power, like Frenchy DeSoto and John Waihe'e in 1978, equipped with a "cultural framework" that understood and valued historical framing, cast light on the shameful past acts of the government and resultant suffering. These individuals pushed decisionmakers, whether allies or not, to critically engage "the dynamics of group memory of injustice." These essential elements-- leaders deploying a collective memory of injustice during a critical time of activism--animate Native Hawaiians' political struggles in the present day.
Indeed, following the live-streamed arrests of revered kupuna, elders, protecting the most sacred mountain Maunakea from the development of a thirty-meter telescope, thousands took to the streets across all the islands demanding justice. OHA released a statement following the arrests: "The Native Hawaiian community weeps today .... To see some of our most respected kupuna, advocates and 'ohana get arrested for voicing the same concerns our community has expressed for decades over the state's mismanagement of Maunakea brings a kaumaha (heaviness) to our hearts that is unbearable."
Much like the 1970s cultural revival, H kle'a accomplished another monumental feat in 2017 when it completed its journey circumnavigating the world. Hawaiian language revitalization also received a major boost recently after widespread backlash following a state court's bench warrant for the arrest of an individual who, although present in a courtroom, chose to respond in the Hawaiian language. The Supreme Court of Hawai'i further amplified the language revitalization movement in 2019 when it required the state's Department of Education to provide Hawaiian language immersion education on every major island.
A new generation of composers have written mele, songs, describing their respect and love for Hawai'i and its people. The anthem for 2020 is a mele written by Hinaleimoana Wong, entitled K Ha'aheo E Ku'u Hawai'i. The lyrics call for action and unity, a definite change in tone from Hawai'i '78:
Kaiko'o ka moana k i lana nei Hawai'I Nueue a hlulu ka honua a Haumea Nkulukulu e ka lani ki'eki'e kau mai i luna Au ke aloha 'ole a ka malihini
The sea of Hawai'i surges in turmoil The earth of Haumea rumbles and shakes The highest heavens shudder up above Alas! Woeful indeed are the heartless foreigners
K ha'aheo e ku'u Hawai'i Mamaka kaua o ku'u 'ina 'O ke ehu kakahiaka o n ' iwi o Hawai'i nei No ku'u lahui e h'awi pau a i ola mau
Stand tall my Hawai'i Band of warriors of my land The new dawn for our people of Hawai'i is upon us For my nation I give my all so that our legacy lives on
Auhea wale 'oukou p'ali koa o Keawe Me ko Kamallwalu la me Kkuhihewa 'Alu mai pualu mai me ko Manokalanip Ka'i mai ana me n kama a Kahelelani
Where are you soldiers of Keawe Along with those of Maui and O'ahu Unite, join together with those of Kaua'i Marching alongside the descendants of Ni'ihau
E nue imua e n poki'i a e inu wai 'awa'awa E wiwo'ole a ho'okpa'a 'a'ohe hope e ho'i mai ai A na'i wale n kkou kaukoe mau i ke ala Au ke aloha 'ole a ka malihini
Move forward young ones and drink of the bitter waters Be fearless, steadfast for there is no turning back Let's press onward straight on the path of victory Alas! Woeful are the heartless foreigners!
E lei mau i lei mau kkou e n mamo aloha I lei wehi 'a'ali'i wehi nani o ku'u 'ina Hoe a mau hoe a mau no ka pono sivila A ho'iho'i hou 'ia mai ke k'oko'a
Be honored always oh beloved descendants of the land Let us wear the honored 'a'ali'i of our beloved land Paddle on in our pursuit of civil justice Until our dignity and independence is restored
The resistance on Maunakea spawned movements across Hawai'i to protect the remaining vestiges of sacred spaces and creatures. OHA, along with others, organized workshops and rallies in response to the arrests. Community members in Pae Galdeira's home of Waimnalo successfully halted the development of a sporting complex on sacred lands. Although unsuccessful, community members on the North Shore of O'ahu showed up in force to demonstrate against the building of massive wind turbines that would kill indigenous animals.
Mass media, particularly social media, provided a powerful and necessary tool for live coverage of events as they unfolded atop Maunakea, and they supported efforts to educate the broader community about Native Hawaiian struggles. A renewed sense of aloha 'ina, which spawned during the resistance to the bombing of Kaho'olawe, has emerged: "Aloha 'ina ... is the natural, undeniable bond between man and environment. Every moment we dedicate to aloha 'ina is a moment we dedicate to our keiki. Moments like these are the little pebbles that will form a new foundation--he kahua hale hou. It will be a new reality for our keiki, the rebirth of a new lhui consciousness." Much like the events leading up to 1978, Knaka Maoli spawned a cultural and political revival.
But, if the 1979 and 1980 legislative sessions taught us anything, it is that advocates for Native Hawaiian justice must work closely with allies to forge relationships of trust and understanding. The history of OHA highlights the present-day power that remains with Knaka Maoli to codify their story and dictate their future. Native Hawaiians must find key allies and urge them to consider framing Hawai'i's past to advance reparative action for Native Hawaiians. Communities must use these legislative and constitution-building sites to challenge the master narrative to create transformative change. It is only when the battle over collective memory is won that true reparative action can occur. The state has disappointed Knaka Maoli time and time again with promises of justice. Something about Hawai'i in 2021 is different though. "O ke au i hala ka lamak o ke ala i ke kupukupu .... The past is the beacon that will guide us to the future."
---
Assistant Professor of Law, William S. Richardson School of Law, University of Hawai'i at Mnoa. Director, Ulu Lehua Scholars Program. Ph.D. 2016, University of Hawai'i at Mnoa. J.D. 2011, William S. Richardson School of Law, University of Hawai'i at Mnoa.
---
Become a Patreon!