Become a Patreon!
---
Abstract
Excerpted From: Rebecca Bratspies, 'Territory Is Everything': Afro-Colombian Communities, Human Rights and Illegal Land Grabs, 4 Columbia Human Rights Law Review Online 290 (May 27, 2020) (210 Footnotes) (Full Document)
"If our territory is polluted it's a threat for us. A connection we have. Everything in areas that are contaminated dies. When that happens part of our life dies."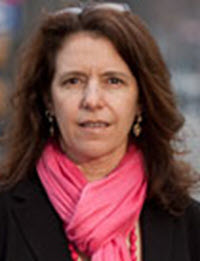 In Colombia, as elsewhere, the struggle over land rights too often pits the cultural and economic interests of indigenous and marginalized peoples against the governments that are supposed to protect their rights under law. Rural Afro-Colombian women seeking to vindicate their land rights find themselves at the mercy of multiple vectors of discrimination: they are black; they are women; and they are rural farmers. Their land rights are under threat--from land occupations from below and State Development plans from above. An unholy mix of gender and racial discrimination compounds their struggle.
Afro-Colombian problems related to land tenure are well-documented. Indeed, the 2018 Human Rights Council's Periodic Review of Colombia highlighted many of the issues facing Afro-Colombians, especially Afro-Colombian women, who seek to vindicate their land rights. Countries including the United States, Australia, Bolivia, Togo, and Honduras raised concerns about attacks on human rights defenders, particularly Afro-Columbian and indigenous leaders. These countries welcomed Colombia's legal gestures toward land restitution and gender equality, but raised concerns that implementation was lagging. The official conclusions of the Periodic Review included the recommendations that: Colombia should do more to protect rural, Afro-Colombian and indigenous human rights defenders, focus on the needs of indigenous and Afro-Colombian communities in the implementation of the 2016 Colombian peace agreement, protect their land rights, and redouble efforts to eliminate discrimination against these communities. This includes ensuring that "the design and implementation of development plans are consistent with popular and prior consultations and are in line with international standards." Many of the recommendations noted the unique vulnerabilities of Afro-Colombian and indigenous women and the multiple, intersectional vectors of discrimination they face.
Nevertheless, Afro-Colombian women are at the vanguard of human rights advocacy in Colombia. This article documents their struggle to vindicate land rights.
Part I begins by situating Colombia in the broader, global movement for land rights, and then describes Colombia's Afro-descendant population, their landholdings and the main threats to their land rights.
Part II outlines the primary legal and political sources of land dispossession in Colombia, and concludes by proposing a path forward for Colombia to protect, promote and realize the rights of Afro-Colombian women to their territory.
[. . .]
Currently, existing domestic and international law obligations require that the Colombian government take steps to end land grabbing in Afro-Colombian territories. To do this successfully, Colombia needs to reassess how it considers Afro-Colombian land rights in its development planning. Afro-Colombian communities are rights holders who need to be at the table when development plans are made. The UN Peasant Declaration can help Colombia make this a reality. By aligning state policy with the principles set out in the Peasant Declaration, Colombia can breathe life into the land rights guarantees that already exist under Colombian law and can develop new legal tools to combat land grabbing.
For example, the Peasant Declaration recognizes that peasants and other people living in rural areas have individual and collective rights to land. It directs states to provide legal recognition for land tenure rights, "including customary land tenure rights not currently protected by law," to protect legitimate tenure and to ensure that peasants and other people working in rural areas are not arbitrarily or unlawfully evicted and that their rights are not otherwise extinguished or infringed. Colombia could achieve this by implementing the Ombudsman Office's recommendation that Colombia develop a comprehensive formal policy to fight against drug cultivation and illegal mining in collaboration with territorial entities.
The UN Peasant Declaration also recognizes that peasants and other people working in rural areas have the right to use the natural resources present in their communities, and the right to participate in the management of those resources. To that end, the declaration directs states to ensure that any exploitation of traditional lands is based on a social and environmental impact assessment, and good faith consultations with the affected communities. These peasant rights and state obligations encompass the fair and equitable sharing of benefits, "that have been established on mutually agreed terms between those exploiting the natural resources and the peasants or other people working in rural areas." Colombia could achieve this by introducing legislation to revitalize the popular consultation process--restoring the power of communities to block unwanted or unwise development. By clarifying that Colombian law requires a stringent, binding consultation process, Colombia could build on the prescriptions of the Peasant Declaration, and the advice in the most recent Universal Periodic Review to guarantee Afro-Colombian communities their right to free, prior and informed consent. Such a choice would be consistent with the Colombian constitution, with past constitutional jurisprudence, and with international law.
Colombia could also join the Regional Agreement on Access to Information, Public Participation, and Justice in Environmental Matters in Latin America and the Caribbean (Escazú Agreement). Even without formal ratification, Colombia could announce that the transparency, citizen participation, and environmental defender protection principles recognized in the Articles 7-9 of the Escazú Agreement coincide with existing Colombian law. Doing so would also respond to the guidance Colombia received in its most recent Universal Periodic Review about promoting participation by communities and ethnic minorities in decisions relating to development.
Finally, to permanently prevent land grabbing, Colombia should finally take steps to fully implement Act 70, and guarantee Afro-Colombian communities their collective territorial rights. Similarly, Colombia should develop a plan to dedicate adequate funding to implementing the Victims and Land Restitution Act. Doing so would give Colombia the opportunity to transform its development policies to recognize all parts of society, including Afro-Colombian communities as rights-holders and as legitimate participants in the management processes that affect their land.
In the 2030 Agenda for Sustainable Development, Colombia joined the rest of the world in pledging that "no one will be left behind" on the path to development and of "reaching those furthest behind first." In Colombia, that has to mean prioritizing the land rights of indigenous and Afro-Colombian people. As one PCN participant stated "At some point our territories will be violence free and will not be impacted by mining and mono- plantations and things like that. Women will then become caretakers of life. I think that is where we can start." Colombia can get there, but only if it takes concrete steps to bring this resilient vision of the possible future into being.
---
Professor, CUNY School of Law, Director, Center for Urban Environmental Reform.
---
Become a Patreon!