Become a Patreon!
---
Abstract
Excerpted From: Alexia Brunet Marks, Essential But Ignored: Covid-19 Litigation and the Meatpacking Industry, 14 Northeastern University Law Review 47 (February, 2022) (391 Footnotes) (Full Document)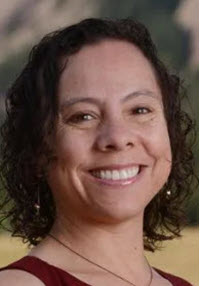 The litigation surrounding COVID-19 and meatpacking plants is filled with stories of lives tragically cut short by gaps and lapses in workplace safety. During the COVID-19 pandemic, workers revealed that social distancing and mask-wearing were not being enforced, managers were pressuring sick employees to work and not revealing co-worker's infections, and an overall lack of Personal Protective Equipment (PPE) or training on reducing the risk of infection prevailed. The case summaries below highlight what it was like to be deemed "essential" during a pandemic and how the big three meatpacking companies--JBS, Smithfield and Tyson to manage profit maximizing, maintained a business-as-usual climate during a raging pandemic.
Smithfield plant employee, Jane Doe, and nonprofit Rural Community Workers Alliance, brought suit against Smithfield Foods, Inc., in April, 2020, alleging that Smithfield operated its plant in Milan, Mo., in a manner that contributed to the spread of the coronavirus. To the best of my knowledge, this was the first case filed against the meatpacking giant, the first use of public nuisance in a COVID-19 context, and the first lawsuit to demand an injunction to force Smithfield to comply with Centers for Disease Control and public health guidelines. Plaintiffs allege Smithfield did not provide workers with sufficient protective equipment, forced them to work shoulder to shoulder, gave them insufficient opportunities to wash their hands, and discouraged them from taking sick leave, among other violations.
JBS employee, Enock Benjamin, came down with a cough and took time off from work starting March 27, 2020, and died from COVID-19 on April 3, 2020. Benjamin's family brought a wrongful death suit in May against JBS, alleging that JBS ignored Occupational Safety and Health Administration (OSHA) recommendations instructing businesses to have sick workers stay at home and to issue PPE to keep workers safe on the job. A court denied JBS's motion to remove the case to federal court under a primary jurisdiction doctrine theory and a state court will hear this lawsuit in 2022.
Tyson employees, Sedika Buljic, Reberiano Garcia, and Jose Ayala Jr., all worked in Tyson's largest meatpacking plant in Waterloo, IA, and died of COVID-19. Families of the deceased filed negligence and fraudulent misrepresentation claims alleging that Tyson transferred employees from another plant which had been shut down due to a COVID-19 outbreak, to the Waterloo, IA, facility, that they knew there was an outbreak in the plant, and that they allowed or encouraged sick workers to come to work. An amended complaint alleges that the Tyson plant management gave incorrect information to translators at the plant, instructing them to tell employees that "everything is fine" and that the plant had been cleared to continue--while state health officials urged them to close down.
These summaries provide a glimpse into the lives of those who fell ill and died from contracting COVID-19 starting in April 2020, in our nation's largest meatpacking plants. The global pandemic had started months earlier, with initial detections in Wuhan, China in December, 2019, moving to confirmed infections in the United States as early as January, 2020. As cases rose globally, on March 11, 2020, the World Health Organization declared a global pandemic. On March 13, former President Trump declared a national emergency, and soon thereafter the first wave of shelter-in-place and stay-at-home orders at local and state levels asked residents to stay in their homes, leading to extensive closures, cancellations, and disruptions.
Despite the pandemic-related restrictions, those individuals deemed "essential" could continue working and states could determine which sectors and industries they considered "essential." At the federal level, all workers who provide services that are typically essential to continue critical infrastructure operations in sixteen critical infrastructure sectors were deemed "essential" by the U.S. Cybersecurity and Infrastructure Security Agenc. For instance, this meant that those employed in the Food and Agricultural sector-- in the 2.1 million farms, 935,000 restaurants, and more than 200,000 registered food manufacturing, processing, and storage facilities in the U.S.--were considered "essential." And yet, even in the Food and Agricultural sector, workers within this broad category faced different challenges. For restaurant and food service workers, the essential worker designation did not mean that these workers continued their jobs as normal; on the other extreme, for those on the production side of the food system who continued working to feed our country, work came at a grave human cost.
One month after the emergency declaration, meatpacking plants had already become epicenters of disease spread. By April 2020, COVID-19 cases among 115 meat or poultry processing facilities in 19 states were reported to the U.S. Centers for Disease Control and Prevention (CDC) and details exposed several vulnerabilities in meatpacking plants, many inherent in the facilities and work itself. Meatpacking is "the business of killing animals for meat and getting the meat ready to be sold," which includes specific tasks of slaughtering, processing, packaging, and distributing of cattle, hogs, and broilers into beef, pork, and chicken. Meatpacking is a highly consolidated industry and the big four meatpackers produce 85% of meat sold in the United States. This Article focuses on the COVID-19 policies, practices, and violations of the three largest meatpackers in the United States: JBS, Smithfield, and Tyson. In the United States, JBS operates 60 plants with 85,000 employees, Smithfield, operates 59 plants in with 54,000 employees, and Tyson, operates 110 plants with 121,000 employees. These companies are diversified with Tyson and JBS processing beef, pork and poultry, and Smithfield focusing on pork.
Meatpacking is also labor-intensive. The economics of meatpacking are such that large plants must operate at low costs to produce as much meat as possible. A packing plant requires a large refrigerated building, the cost of which needs to be spread over as many pounds of production as possible and when U.S. Department of Agriculture (USDA) inspectors are required, with labs and tests to run, and workers to pay, there is a strong incentive to ensure that a plant can accomplish as much production as possible in as little time as possible. All plants, regardless of size, aim to control costs, which means that there is no extra production capacity.
The nearly 500,000 people employed in meat and poultry processing are considered to be at increased risk for infectious disease transmission, including respiratory illness outbreaks. One reason for this is that it is difficult to maintain 6-feet of distance while working, since employees work in proximity to other workers especially on production lines, during breaks, and while entering and exiting facilities. Additionally, the physical exertion involved in processing work often makes it difficult for workers to maintain facial coverings. Also, meatpacking workers perform monotonous and physically demanding work, in cold, re-circulated air and are already susceptible to sickness, absence, and reduced work ability due to occupational health hazards like musculoskeletal disorders, skin disorders, hearing disorders, and infectious diseases. The injury rates among foreign-born workers in the United States are significantly higher than non-foreign born workers. With Latino workers in particular, there is a high workplace injury rate and under-reporting of workplace injuries.
The U.S. meatpacking industry has long relied upon a vulnerable population of ethnic minorities, immigrants, refugees, and undocumented laborers to fill its workforce. This helps to explain why a reported 90% of COVID-19 cases are attributed to ethnic minorities in the meatpacking industry. Migration of Hispanic workers to rural parts of the U.S. was largely caused by the move of the meat processing industry. Lack of cohesive language and community keep these employees at a disadvantage making it hard to fight for increased protections. At the Tyson plant in Sioux Falls, SD, there are 40 different primary languages spoken. The working conditions of these plants have subsequently deteriorated as de-unionization and deskilling has increased Today, union membership is not pervasive and only half of the employees are unionized at the JBS, Smithfield, and Tyson plants.
From April to June 2020, more than 80 meatpacking plants had confirmed COVID-19 outbreaks, and in some plants, large outbreaks infected 30% to 70% of the meatpacking workforce. The Smithfield plant in Sioux Falls, SD, which handles 5% of U.S. pork production, recorded the largest national outbreak on April 13, with 783 workers testing positive for the virus and two deaths. The plant closed the next day. At that time, Tyson had already closed facilities in Logansport, IN, and Waterloo, IA, and JBS had closed a facility in Worthington, MN, due to outbreaks. Due to consolidation, a closure in one plant can have a sizable impact on the entire industry. For instance, when the Waterloo, IA, Worthington, MN, and Sioux Falls, SD, facilities closed due to COIVD-19 outbreaks, the closures resulted in a 15% reduction in America's pork production.
Meatpacking plants struggled to retain workers and maintain workplace safety in their operations. Almost half of the plants with outbreaks closed for some time, with most facilities closing for over one week. Plants that did not close or that reopened after a temporary closure typically slowed production due to the need for social distancing and other precautionary measures. The JBS plant in Greeley, CO, had to close its plant for a two-week cleanse. The United Food and Commercial Workers Union (UFCW) President alleged that JBS Greeley pulled workers from halfway houses in the community to keep the plant running. Some employers offered financial rewards for showing up during a pandemic, offering a "responsibility bonus" of $500 to employees who did not miss time (e.g., were not late or sick) during the month of April. The Nebraska governor directed departments not to release COVID-19 case statistics at meat plants in an effort to deemphasize COVID-19 cases to protect privacy interests but meatpacking workers argue that they need to know if their workplaces are safe.
As plants closed, Tyson ran a full-page ad on April 26, 2020, that the closure of food-processing plants due to COVID-19 is "breaking" the supply chain, adding that farmers will be left without markets for their livestock and "millions of animals--chickens, pigs and cattle--will be depopulated." Two days later, former President Trump issued an Executive Order designating meat packing plants as critical infrastructure and compelling them to remain open. From April 2020 to August 2021, there were 50,000 COVID-19 cases attributed to meatpacking facilities.
Lawsuits emerged in response to the numbers of meatpacking employees infected during the pandemic. With over 50,000 infections and 250 deaths since the start of the pandemic, meatpacking employees and their families brought negligence, public nuisance, fraudulent representation, and wrongful death claims against the big three meatpacking companies. To date, lawsuits in the U.S. are in tort; in Canada, however, there has been one meatpacking suit brought in criminal negligence. The first case--filed in April 23, 2020, against Smithfield--was brought by a nonprofit organization representing a meatpacking worker. Since then, other suits seeking injunctive relief have been filed by unions and non-profits against the Department of Labor's OSHA, in an attempt to force meatpacking plants to implement safety measures to prevent the spread of COVID-19. Other suits, including a shareholder suit, emerged, signaling systemic corporate and regulatory failure. The shareholder suit claims that Tyson failed to protect its meat plant workers from COVID-19, leading to meat plant shutdowns and lower production, and that they withheld this information from investors. The normal pace of litigation has been slowed by the pandemic; there is a backlog of cases with few going to trial, in part because lawyers who would have been motivated to settle cases before a trial have less motivation to do so now.
Lawsuits allege that meatpacking companies failed to take necessary measures to prevent COVID-19 spread; social distancing and mask-wearing were not being enforced, managers were pressuring sick employees to work, and employers were not notifying employees about co-workers' infections. Lawsuits also point to regulatory failures. Plaintiffs blame the former Trump administration for not issuing a COVID-19 emergency standard, relying instead on an existing general duty clause of the OSHA Act to enable proper enforcement, and a set of recommendations for companies to voluntarily follow the guidelines of the CDC. OSHA regulators, in turn, were criticized for applying lax oversight and negligible penalties--comparatively lower to those issued to health care facilities--despite widespread virus outbreaks at meatpacking plants. After announcing penalties totaling over $1 million to dozens of health care facilities and nursing homes, OSHA fined two meatpacking plants less than $30,000, even as the virus infected over 1,500 at the two facilities in question. OSHA was also criticized for arriving late to the scene when, according to the National Beef slaughterhouse in Dodge City, three workers had died by the time OSHA arrived in mid-May. While these accounts were taken during the pandemic, they are characteristic of an industry that has, historically, suppressed workers' wages and rights by misclassifying them as independent contractors which deprives employees of essential rights such as overtime pay, medical leave, and the right to unionize.
This Article uses lessons learned from the ongoing litigation, along with state best practices, to present two reforms for immediate adoption: (1) adopt a federal OSHA Emergency Temporary Standard (ETS) to guide inspections and citations, and (2) reform worker compensation programs to provide meatpacking employees with benefits for COVID-19 workplace exposure. Workplace safety mechanisms are failing to protect workers. As meatpacking companies operate for profit, the litigation highlights that companies are not adopting the necessary precautionary measures. COIVD-19 safety precautions are only voluntary and meatpacking firms have no economic incentive to increase workplace safety. Moreover, the slow pace of pandemic litigation, coupled with state-adopted liability shields and reductions in worker compensation benefits, enable corporate deniability. The recommended reforms would alter federal and state rules for workplace safety to make companies internalize the social cost of workplace safety. Only when companies incur additional costs--like penalties for OSHA non- compliance with a new ETS, or worker compensation payouts for employees who contract COVID-19 on the job--will they adopt necessary workplace safety precautions.
This Article contributes to the literature on COVID-19, and literatures in Business Law, Food and Agricultural Law, and Tort Law. The literature has not adequately discussed the toll of meatpacking work and OSHA reform. OSHA reform, workers' compensation, and expanded tort doctrine can help prevent workplace injuries and/or adequately compensate employees fairly for them. The Article is organized as follows. Part I outlines workplace safety governance and describes measures protecting workers during the pandemic, namely the rules regulating workplace safety. Part II describes measures protecting meatpacking plants during a pandemic, from executive orders to state liability shields. Part III presents the litigation, the cases brought by plaintiffs, and the defenses' key arguments. Part IV presents the solution to a broken regulatory system: an ETS modeled after the Virginia state OSHA program, and stronger workers' compensation laws. This final section also describes the impact of a new ETS on litigation going forward.
[. . .]
The COVID-19 meatpacking exposure litigation tells many stories with one consistent theme: at a time when meatpacking work and workers were deemed "essential," their injuries were ignored. Litigation advanced by meatpacking employees during the pandemic paints a picture of how traditional workplace safety governance mechanisms--such as industry self-regulation and state and government regulation--failed those who needed it most, the workers themselves. As COVID-19 illnesses surged, instead of increasing workplace safety, evidence suggests that employers, states, and federal agencies limited protections.
Litigation reveals regulatory gaps and breaches in workplace safety such as lax enforcement of OSHA with no ETS, state attempts to narrow coverage for workers' compensation during COVID-19, and state efforts to draft liability shields. OSHA was criticized for not preventing virus spread in the meatpacking plants by offering recommendations instead of an emergency rule and by applying scant oversight and negligible penalties despite widespread virus outbreaks at the plants.
This Article recommends a new OSHA ETS modeled after the Virginia State ETS, and a reform of worker's compensation programs modeled after California's workers' compensation system. These solutions can inform three discussions: (1) the new House Select Subcommittee on the Coronavirus Crisis which recently launched an investigation into how the country's meatpacking companies handled the pandemic, (2) discussion concerning a new ETS for the meatpacking industry following President Joe Biden's January 2021 Executive Order, and (3) litigation before the Eighth Circuit and state courts on cases accusing the world's largest meat processors of wrongful death and negligence in placing employees at risk of contracting COVID-19.
In the meantime, litigation will continue at a slow pace given COVID-19 restrictions on trials. Gains have been made by some plaintiffs, but meatpacking defendants benefit from the absence of a federal ETS and from very strong defenses: primary jurisdiction preemption, workers' compensation preemption and now, state liability shields. A federal ETS, coupled with stronger workers' compensation coverage at the state level, would provide the necessary incentive to motivate firms to adopt safety measures and for meatpacking companies to adhere to workplace standards to keep those we deem "essential," truly safe.
---
Associate Professor of Law, University of Colorado Law School. J.D., Northwestern University; Ph.D., Purdue University (Agricultural Economics).
---
Become a Patreon!