Become a Patreon!
---
Abstract
Excerpted From: Adam Crepelle, Tribes, Vaccines, and Covid-19: A Look at Tribal Responses to the Pandemic, 49 Fordham Urban Law Journal 31 (November, 2021) (220 Footnotes) (Full Document)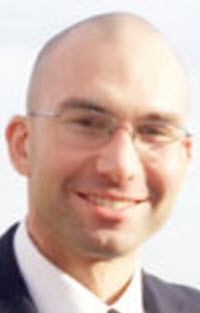 The COVID-19 virus has taken the lives of over half a million United States citizens. Although the COVID-19 virus affected people of all walks of life, Indian country was hit particularly hard. In fact, the sparsely populated Navajo Nation had a higher rate of COVID-19 cases than any state in the United States. were much more likely to contract the COVID-19 virus than white United States citizens and died from the virus at nearly triple the rate. Nevertheless, this death rate is likely an underestimate because "Indians" are often misidentified or excluded from data.
Despite countless obstacles, tribes have taken definitive actions to protect their citizens. Tribes implemented mask mandates, curfews, and other safety measures at the first sight of the virus. However, tribes' greatest accomplishment was their COVID-19 vaccine rollout as tribes vaccinated their citizens faster than states. Tribes have been so successful vaccinating their own citizens that they have disseminated the COVID-19 vaccine to non-Indians, and even players in the National Basketball Association turned to tribes for COVID-19 vaccines. While tribal institutions have increasingly proven themselves more effective than their state and federal counterparts, tribes' success with vaccines came as a surprise.
Due to tribes' unique legal status, have rights to healthcare through treaties and the federal-tribal trust relationship. The Indian Health Services (IHS) is a manifestation of this relationship. The IHS was established in 1955. Today, there are 109 federally operated IHS facilities, while tribes themselves use federal funds to operate over 600 healthcare facilities. There are also 41 urban Indian organizations that contract with the IHS to provide healthcare to Indians who reside away from tribal service areas. The IHS provides a variety of healthcare services to Indians, including primary and emergency care. However, the IHS is infamously underfunded. This has contributed to massive health disparities between Indians and the general population. These disparities have made Indians extremely susceptible to the COVID19 virus. Notwithstanding the historic troubles, the IHS rose to the moment and helped tribes effectively distribute vaccines.
Tribes' experience disseminating the COVID-19 vaccine can provide lessons for future state and municipal inoculation campaigns. Tribes' experience with the COVID-19 virus also raises numerous questions about tribal sovereignty and medicine. This Essay examines tribal COVID-19 vaccine campaigns and explores how tribal sovereignty relates to other pandemic response measures, such as business shutdowns and mask mandates.
The remainder of this Essay proceeds as follows. Part I explains why tribes were particularly susceptible to the COVID-19 virus. Part II provides background information on Indians' historical relationship with western medicine and pharmaceutical research. Part III examines the effectiveness of the tribal COVID-19 vaccine distribution strategies. Part IV explores how tribal sovereignty impacts public health measures other than vaccine distribution.
[. . .]
Though socioeconomic factors left Indians particularly vulnerable, tribes knew COVID-19 would not discriminate. Thus, tribes did all they could to protect everyone in their communities, and they succeeded. Tribes have been widely recognized as leaders in COVID-19 responsiveness, oftentimes acting before and more resolutely than the surrounding state. Likewise, tribal vaccine distribution campaigns outperformed states. While tribal sovereignty over non-Indians is limited, tribes offered COVID-19 vaccines to everyone. The United States is safer because tribes opened their doors to non-Indians. Hopefully, tribes' success handling the COVID-19 pandemic will inspire greater respect for tribal sovereignty.
---
Assistant Professor, Antonin Scalia Law School, George Mason University; Director, Tribal Law & Economics Project, at the Law & Economics Center; Associate Professor and Managing Fellow, NativeAmerican Law and Policy Institute, Southern University Law Center; Campbell Fellow, the Hoover Institution at Stanford University; Associate Justice, Pascua Yaqui Tribe.
---
Become a Patreon!