Become a Patreon!
---
Abstract
Excerpted From: Karlyn Kurichety, Deliberate Endangerment: Detention of Noncitizens During the Covid-19 Pandemic , 68 UCLA Law Review Discourse 118 (2020) (39 Footnotes) (Full Document)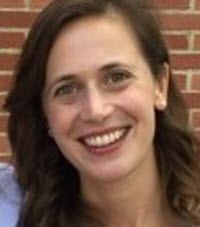 The day after Carlos Escobar Mejia died from COVID-19 in Immigration and Customs Enforcement (ICE) custody, guards at the Adelanto Detention Center--located about 160 miles to the north of the facility where Mr. Escobar Mejia contracted the fatal disease--gathered to eat snow cones. As I arrived at the facility to meet with clients, I immediately noticed the snow cone truck: a brightly colored vehicle blasting repetitive singsongy music in the parking lot in front the largest ICE detention center in California, where over 1300 people are currently held in civil confinement. The scene was horrifying in its normalcy; guards stood in line and got Styrofoam cups full of flavored ice while cheerful music reminiscent of childhood summers played in the background. They came into the facility carrying their brimming cups of brightly colored ice, talking cheerfully about what flavor they got while my breath fogged up my googles as I struggled to complete the health questionnaire now required to enter the facility. Though the United States has led the world inCOVID-19 cases for months, the health screening questionnaire stills asks whether the person completing it has traveled to China or South Korea in the last two weeks. I checked "no" to the travel questions as guards without masks walked by me in the lobby. It was nearly ninety degrees outside, and I came in the facility in the required PPE including goggles, gloves, and an N95 mask that I had steamed after my last two visits to the detention center. Though attorneys are now required to provide their own PPE in order to see clients, GEO guards are not required to use masks in the detention center even when working directly with detainees.
Studies have shown that the COVID-19 virus is spread through close contact and can live on surfaces for days. Those who are infected can be contagious while showing no symptoms. It is more than ten times deadlier than the flu and is thought to cause permanent damage to internal organs in its survivors. Though it is particularly deadly in the elderly and those with preexisting conditions, people of all ages have lost their lives to the virus. Physicians for Human Rights called the continued detention of noncitizens during the COVID-19 pandemic an "impending public health disaster" for both those in ICE custody and those who reside in communities surrounding detention centers, noting that even "optimistic" models estimate that "72 percent of people in facilities the size of the Adelanto, California ICE facility could be infected with coronavirus within 90 days of an outbreak, quickly overwhelming local hospital capacity." Amnesty International, Doctors Without Borders/Médecins Sans Frontières USA, Human Rights First, Physicians for Human Rights, Refugees International, and the Women's Refugee Commission also issued a powerful joint statement calling on ICE to "use their more than ample funding to safely and expeditiously process and parole those in its custody to avoid potential rapid transmission of the virus in the midst of this pandemic" because "public health experts universally agree that limiting detention, not expanding it, is one of the most important steps authorities can take to combat the spread of COVID-19."
COVID-19 has already caused devasting impacts in ICE facilities throughout the nation. As of August 1, 2020, three noncitizens, Mr. Escobar Mejia, Santiago Baten-Oxlaj, and Onoval Perez-Montufa, have died due COVID-19 related complications while in ICE custody. Oscar Lopez Acosta, a noncitizen who was held in ICE custody during the pandemic despite being at high risk for health complications because of his history of diabetes, died of COVID-19 complications shortly after being released; he was released only a day after being told he had been exposed to COVID-19. In addition, Choung Won Ahn, a seventy-four-year-old noncitizen with preexisting medical conditions, died by suicide after ICE ignored pleas from him and his attorneys to release him for his safety during the pandemic. At Eloy, an ICE facility in Arizona, a guard has died and 127 of the 300 private prison employees working in the facility have been diagnosed with COVID-19. Four other guards at ICE facilities in Louisiana and New Jersey have also died from COVID-19. Yet, despite the increasing death toll, ICE continues to engage in behaviors known to increase the risk of infection among detained noncitizens, including transferring people in custody among their nationwide network of facilities. By late May, only 2781 of the 58,000 detainees who had passed through ICE custody during the COVID-19 pandemic had been tested, and of those tested over 50 percent were found to have COVID-19.
Some courts have begun to acknowledge the danger to both ICE detainees and the general public.
[. . .]
The COVID-19 crisis calls us to look beyond business as usual and ask ourselves which practices are necessary and beneficial to our society, and which are not. Thousands of noncitizens are currently trapped in an unnecessary government-created danger in ICE custody. No political rhetoric, dog whistles, or false narratives about national security will mask the severity of the human rights violations committed by the U.S. Department of Homeland Security during this pandemic. If this administration chooses not to free the immigrants held in our crowded detention centers as a pandemic continues to overtake this country, it will be wholly responsible for their deaths. The COVID-19 pandemic has laid bare several realities that the United States has been reluctant to admit, including systemic racism in our health care system, severe food insecurity in low-income communities, and the exploitation of workers who are essential to our societal wellbeing. But it also has illuminated the dangers and abuses of life for noncitizens in civil confinement. Simply paroling detained noncitizens throughout the duration of this pandemic is not enough; we must abolish immigration detention and build an immigration system that respects the humanity of noncitizens.
---
Karlyn Kurichety is an immigration attorney specializing in asylum.
---
Become a Patreon!