Become a Patreon!
---
Abstract
Excerpted From: Etienne C. Toussaint, Of American Fragility: Public Rituals, Human Rights, and the End of Invisible Man, 52 Columbia Human Rights Law Review 826 (Winter, 2021) 398 Footnotes) (Full Document)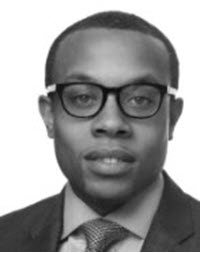 On Saturday, April 4, 2020, thousands of residents of a South Bronx housing project, less than three miles from my childhood home, woke up without running water. Unable to wash their hands or faces in accordance with Centers for Disease Control and Prevention (CDC) guidelines to combat the outbreak of COVID-19, some presumably waited at home for water services to be restored to their apartment building. Many others likely relied on bottled water to clean up before heading to the subway to travel to work. Staying at home is a luxury that many low-income New Yorkers who work what are now called "essential" jobs in healthcare, transportation, and food supply cannot afford. Such unanticipated hurdles perhaps explain why people living in the Bronx in the spring of 2020 were twice as likely to die from COVID-19 than the residents of New York City's other four boroughs. Yet, such hurdles also convey the stabilizing role of sacrifice in democratic life, much less a life defined by the treacheries of the novel coronavirus. As cities across America confront the uncertainties of a world with COVID-19, three questions tug at the moral fabric of American democratic citizenship: (1) are the sacrifices of the poor and Black borne voluntarily; (2) are the sacrifices of the poor and Black acknowledged; and (3) are the sacrifices of the poor and Black reciprocated?
Public health experts say that the heightened risk of coronavirus deaths among low-income Black populations stems from the high rates of diabetes, hypertension, and other illnesses linked with recent COVID-19 deaths. Yet, underlying the presence of weakened immune systems are multiple social determinants--social and economic status, educational opportunity, neighborhood and environmental distress, and health care access--that collectively convey a geography of health inequity primed for devastation. Across New York City, low-income Black communities in parts of Brooklyn, Queens, and the Bronx have been demolished by the spread of COVID-19, while mostly white and upper-class neighborhoods in Manhattan have remained relatively unscathed.
These challenges are not confined to New York City. Statistics captured in April 2020 from other cities across the country have confirmed what many researchers already suspected. In Michigan, during the period studied, Black Americans represented 14% of the state's population but 40% of COVID-19 deaths. In Louisiana, Black Americans represented 33% of the state's population but over 70% of COVID-19 deaths. In Chicago, Black Americans represented 29% of the city's population but 72% of COVID-19 deaths. In Washington, D.C., Black Americans represented 47% of the population but 80% of COVID-19 deaths. Similar reports in North Carolina, Wisconsin, and other states across America revealed COVID-19's disparate impact on Black and minoritized neighborhoods. Contrary to early popular opinion, Black Americans are not immune to the coronavirus.
Instead, beyond exposing the shortcomings of the Trump presidential administration's lackluster response to its outbreak, COVID-19 has unmasked the adverse impact of decades of inequitable laws and public policies on low-income Black communities across the United States. Racism in the wake of American slavery and Jim Crow segregation is evinced by the historic social and economic isolation of marginalized and low-income communities, which often lack adequate health care services, housing stability, environmental security, stable and living wage jobs, generational wealth, and other institutional structures necessary for resilience.
Even more, government-mandated social distancing in response to the spread of COVID-19 has amplified America's racially biased, violent, and supervisory policing culture. In the summer of 2020, while some New York Police Department ("NYPD") officers handed out masks to white New Yorkers in Central Park with a smile, others handed out fines and harassment to Black New Yorkers in Brooklyn with disdain. Such disparities have reignited demands from the Movement for Black Lives ("Black Lives Matter" or "BLM") for police abolition and, more generally, the dismantling of white supremacy in American sociopolitical life. As millions of Americans now find themselves unemployed, unable to access welfare benefits, evicted, and living shift-to-shift; and as democratic governments around the world struggle to disentangle political power from the clutches of private wealth; a new wave of worldwide protests by Black Lives Matter activists has ushered a global reckoning with this generation's economic, social, and ecological crises of neoliberal capitalism. As a result, scholars have called for a radical (re)imagination of American democracy, a new vision of sociopolitical life that might bend the moral arc of legal scholarship, lawmaking, public policy, and governance toward a more just union.
This Article builds upon such discourse by arguing that America's fragile democracy, exposed by the terrors of COVID-19, can be rebuilt through a renewed commitment to the emancipatory language of human rights. In so doing, the Article contributes to the work of scholars of the Law and Political Economy movement with insights from critical race theorists, political theorists, anthropologists, and novelists. In recent years, scholars have sharply critiqued human rights law as a tool for social transformation. Some have argued that rights-based discourse tends to insulate the subordinating nature of private ordering from governmental regulation, legitimate existing structures of social subordination, and perpetuate an individualistic and atomistic conception of the human condition. Others have emphasized the way rights-based frameworks have been used to protect existing structures of social and economic privilege, alienate the disempowered, and frustrate the broader political project of structural reform. Still others have concluded that human rights-based movements, at least in their current conception, are simply "not enough" to inspire radical change. Thus, it remains unclear whether the language of human rights can unearth solutions to the inequality of low-income Americans who find themselves segregated into pockets of concentrated disadvantage. This Article grounds its recommendation of human rights discourse on three philosophically and historically informed normative claims, using the problem of housing inequality as a guiding explanatory thread.
First, this Article contends that the geography of health inequity in Black communities across America embodies not merely governmental neglect, but more poignantly, the rituals of white supremacy that create and reconstitute anti-Black racism and redeem white privilege. From normalizing the conscious disregard of the homeless, to rationalizing the existence of Black urban ghettos with "culture of poverty" sociological theories, the process of "racial ritualization" comprises social practices, cultural norms, and codes of behavior that create the fictions of race. It enables white citizens to "recover, relive, and be regenerated by [white history] in the present, interrupting their ordinary life--replete with contemporary challenges to white privilege and white priority--with a revered time in which white people enjoyed racial domination over people of color." As a result, beyond coordinated public health measures and short-term economic stimulus plans to forge material resilience against human vulnerability, and beyond sweeping calls for diversity and inclusion in response to BLM protests, the future of American democracy demands new tools to confront racial ritualization in American democratic life.
Second, building upon the revolutionary potential of rights-based discourse found within the Marxist tradition, which emphasizes a need to distinguish political emancipation from human emancipation, this Article argues that human rights law offers innovative tools to challenge the normative underpinnings of contemporary public policies, which are too often tinged with liberal assumptions about the human condition that enshrine structural inequality and propagate economic power. By unmasking the conflict of moral values that lie at the heart of liberal democracy--the twin ideals of equality and liberty--human rights discourse exposes hidden biases that warp heralded democratic ideals into silent justifications for the entrenchment of white privilege. Human rights ideals should not be relegated to conversations about extreme poverty in developing nations; rather, they should be employed domestically to assess how marginalized and subordinated citizens in the United States have been treated as less than human and rendered disposable.
Third, human rights discourse expands the social imaginary, fostering innovation in lawmaking by deconstructing antiquated valuations of equality and reconstructing contextualized notions of liberty. By unravelling the relationship between political equality and liberty--revealing that citizenship demands not merely the inclusion of subordinated citizens into the body politic, but also the recognition of dominated citizens within the body politic--such discourse exposes the United States' historic preoccupation with securing the Black citizen's freedom from government interference as inadequate. In so doing, it also unveils the United States' parallel insouciance to the Black citizen's lack of freedom from domination. Taken together, these insights reveal human rights discourse not simply as a vehicle for unearthing universal and lofty ideals, but rather, and perhaps more importantly, as a project of reimagining legal subjectivity and state responsibility in local context.
To further elucidate the benefits of human rights discourse in view of compelling arguments to move beyond rights-based framings of equality and discrimination, this Article places Martha Fineman's theory of vulnerability in conversation with Ralph Ellison's articulation of the Black American experience during Jim Crow segregation in his 1952 novel, Invisible Man. The Fineman-Ellison dialogue reveals that even efforts to transgress the shortcomings of rights-based discourse can cultivate, albeit unintentionally, the erasure of sacrifice from discussions of social and economic inequality. Even more, this dialogue clarifies the act of sacrifice as a critical dimension of democratic citizenship that has been rendered invisible in many contemporary rights-based debates and developing strategies for poverty alleviation. This too emerges as a ritual of white supremacy--the erasure of Black sacrifice from the American consciousness and, consequently, the creation and reconstitution of Ralph Ellison's Invisible Man. Finally, by drawing insights from the policy platform of BLM and contemporary theorists of political philosophy, this dialogue underscores the central role of dignity in establishing the preconditions for an engaged citizenry in the context of modern-day racial capitalism in the United States.
Part I of this Article discusses how the social and economic isolation of Black communities across America has created a geography of health inequity that explains why Black Americans have been disproportionately killed by COVID-19. This geography also reveals the rituals of white supremacy that create and reconstitute the racial social order.
Part II then explores ongoing debates on the utility of rights-based discourse for poverty alleviation. It employs rights-based discourse to reveal strains of American colonialism at work in fair housing policy that degrade democratic citizenship, exploit human vulnerability, and perpetuate the erasure of sacrifice to sustain the United States' racialized status quo.
Finally, Part III discusses Martha Fineman's theory of vulnerability, which offers an alternative conception of human suffering and yearns to transcend the contested equality-liberty debate. By placing Fineman's vulnerability theory in conversation with Ralph Ellison's Invisible Man, Part III argues that rights-based discourse provides a key tool for contextualizing alternative theories with the lived experiences of oppressed peoples. Consequently, rights-based discourse should be integrated into the vulnerability thesis of human suffering. In conclusion, this Article points toward human rights as not only a vehicle to center the freedom struggles of oppressed peoples in poverty alleviation efforts, but also as a critical variable toward operationalizing radical imagination and disrupting the logic of racial capitalism in the emerging age of pandemics.
[. . .]
"But above all we protest this genocide as human beings whose very humanity is denied and mocked."--We Charge Genocide Campaign, 1951
Over sixty-five years ago, on December 17, 1951, Paul Robeson and William L. Patterson presented a report to the United Nations on behalf of the Civil Rights Congress entitled, We Charge Genocide: The Crime of Government Against the Negro People. Building upon the U.N. Convention on the Prevention and Punishment of Genocide, which defined genocide as any action with "intent to destroy" a group, "in whole or in part," the report argued that the U.S. government had been complicit in and ultimately responsible for a system of racial oppression characterized by the brutal legacy of lynching, political disenfranchisement, police brutality, educational inequality, economic disparity, and vast disparities in quality of life. If we substituted the savagery of COVID-19 for the practice of lynching (notwithstanding the fact that public lynching still exists at the hands of racist police officers), one might easily be convinced that the charge of genocide applies equally to Donald Trump's presidential administration.
However, while the impact of COVID-19 has been perhaps most deeply felt in the Black American community, "the politics of disposability" that characterize our current pandemic, as articulated by legal scholar Shaun Ossei-Owusu, is "not simply black/white." The truth is, as Ossei-Owesu explains, there are countless binaries--e.g., rich and poor, citizen and undocumented immigrant, red state and blue state, essential and non-essential worker, free and incarcerated--that are exposing millions of Americans to the terrors of the novel coronavirus. Far too many communities have already been overlooked by the Trump administration's short-term relief efforts, from undocumented agricultural workers in California who do not have health or unemployment insurance, to Native American populations with inadequate access to water, to homeless citizens across the country who are struggling to find food and shelter.
As a nation, we must heed the prophetic witness of politicians, journalists, scholars and protesters who call attention to the sufferings of our fellow Americans, citizen and non-citizen alike. We must use this national moment of collective stillness to engage in a Socratic self-examination of American democracy. And we must draw strength from the rich tradition of tragicomic hope exemplified by the freedom struggles of America's downtrodden, the so-called invisible man. By infusing these democratic traditions with the language of human rights, we honor the idealism of America's youngest generation and the radical imagination of some of our nation's most progressive political candidates in recent history. Even more, we mark the beginnings of a new era for American democracy, one where rights-based discourse can further the goals of human emancipation and begin to piece together American fragility.
---
Associate Professor of Law, University of the District of Columbia, David A. Clarke School of Law.
---
Become a Patreon!