Become a Patreon!
---
Abstract
Excerpted From: Christopher W. Martin and Rick Goldberg, The Implications of Covid-19 on Potential Jury Attitudes and Perspectives, 18 Journal of Texas Insurance Law 36 (Winter, 2020-2021) (Full Document)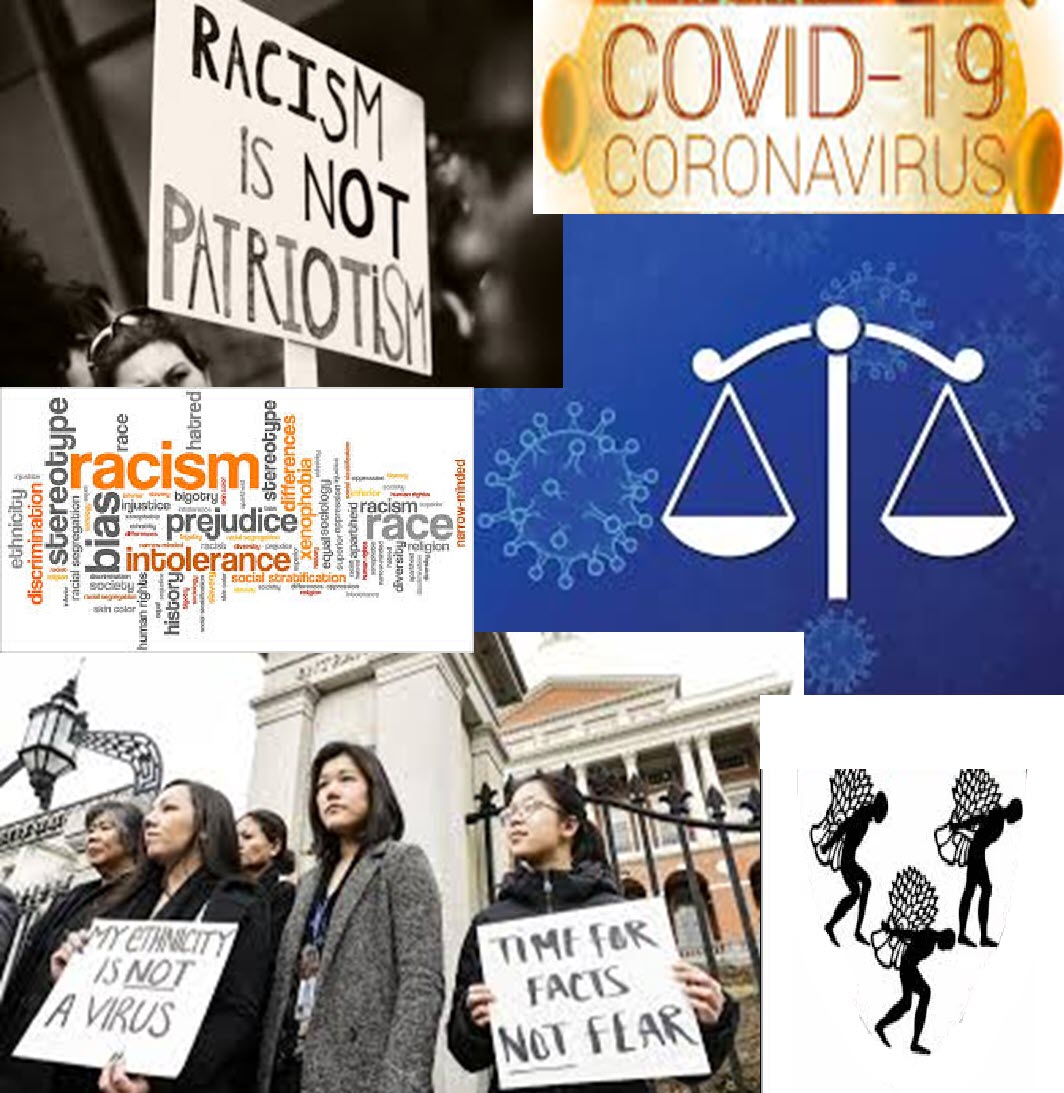 The physical, economic, and emotional impact of COVID-19 has the potential to be the single greatest disrupter and influencer of attitudes impacting jury perceptions in the history of our country. Because the health and the economic effects of the coronavirus reached every community in every state and because the nationwide economic shutdown impacted millions of businesses across the country, the number of first-party insurance claims seeking coverage to mitigate against the effects of business closures and shutdowns are expected to impact literally every court in every American jurisdiction over the next four years.
Regardless of whether regional or national Multidistrict Litigations (MDLs) are created to deal with this flood of insurance litigation and regardless of whether the state or federal courts grant summary judgments in favor of some of the insurers on any of the coverage issues, property insurers will inevitably have to face juries across the country to try breach of contract and bad faith claims arising out of the carrier's handling of individual insurance claims. The combination of the volume of claims and the enormous dollar amounts involved will make it impossible to simply settle all of them out of court because there is not enough capital, surplus, and reinsurance capacity to do that on a nationwide basis. As such, when the flood of COVID-19-related litigation reaches the courthouse steps, the question becomes how jurors' experiences during the pandemic will affect how they filter information received in a first-party insurance trial dealing with the COVID-19. The purpose of this report is to examine an extensive nationwide survey we conducted beginning in May of 2020 to examine these critical issues.
Every major catastrophe to hit a metro area in the U.S. in the last 30 years has resulted in measurable attitudinal affects impacting jury perceptions for more than a year. Any time a hurricane, tornado, wildfire, earthquake, or other environmental disaster impacts a major metropolitan area, we have personally seen how local juries repeatedly demonstrate a willingness to disregard a court's instructions or ignore some of the trial evidence presented in order to "take care of their own" and render a breach of contract and/or bad faith finding against a property insurer in favor of a local business or local homeowner. This jury nullification phenomenon has historically been limited both geographically and in time. Geographically, the willingness to overcompensate a business or homeowner for an insurance claim arising out of the catastrophe in question has been limited to those geographic areas directly impacted by the event. In other words, the desire of local jurors to find against a property insurer regardless of the evidence at trial or the instructions from the court have not historically been replicated outside of the limited geographic area directly impacted by the catastrophic event. In our experience, this phenomenon also only lasts for approximately 18 months because as local citizens personally experience premium increases and begin to develop negative opinions about local businesses and local homeowners who received "betterment" as a result of their insurance claims, so juries in these previously impacted areas return to their "historic" attitudinal positions after one year but before two years most frequently.
Jury attitudes historically return to more normal predictive patterns approximately 18 months after a catastrophe impacts a region, but it can vary slightly depending on the degree of potential trauma. Because this has proven true in every single catastrophic event giving rise to numerous first-party insurance claims and suits in the last 3 decades, the purpose of our research project was to assess whether the exact same attitudinal risks exist for juries nationwide because of COVID-19. If we know from experience and prior research that jury nullification risks exist in geographically limited areas for approximately 18 months following a catastrophe, are we at risk of similar experiences nationwide because every American was impacted in some way by the COVID-19 pandemic?
OUR RESEARCH
Our nationwide survey of attitudes and perceptions about COVID-19 and insurance claims was designed to answer the question of whether the scope of COVID-19 losses create national risks for jury nullification in first-party insurance coverage and bad faith cases for the foreseeable future. Our online questionnaire featured 150+ questions, which were ultimately answered by an exceptionally diverse spectrum of respondents in all 50 states, including employees of the insurance industry and their lawyers. Typically, insurance industry employees are excluded from such surveys because the researchers fear their personal perspectives will skew the survey results. We intentionally included them to specifically test whether the attitudes and opinions of those in the insurance industry differ significantly from those around the country who do not work for the insurance industry. We discovered their views are diametrically opposed on virtually every single issue we tested.
Our survey contained a large number of political and social identifiers for the purpose of helping us correlate characteristics and leanings in order to identify certain traits that might make a specific type of individual more appreciative or more understanding of the positions taken by an insurer in a first-party property case. We believe these "filter" identifiers are critical to correlate the interrelationship between a variety of factors concerning social and political perspectives and how they impact perceptions of insurance coverage and insurance claims handling issues. We wanted to test, for example, how working, married females in their 30s from the Southwest, who watch Fox News, received a stimulus check, and feel strongly about the freedom not to wear masks, feel about a multitude of specific insurance coverage and claims handling issues. Our survey gave us a new ability to draw those correlations. It is our intent to repeat our study later in 2020 and again in 2021 to gauge how opinions continue to change regarding the country's attitude about COVID-19 and related insurance claims.
HIGH-LEVEL CONCLUSIONS
Before we discuss the details of our nationwide survey, we wanted to note several high-level conclusions, which are worthy of comment as an introduction to the core results of our survey. As we have similarly experienced in isolated regions following hurricanes, tornadoes, earthquakes, wildfires, and other catastrophes, we documented very strong attitudes indicating the willingness of potential jurors all across the country to engage in jury nullification practices, including ignoring virus exclusions, "rewriting" insurance policies to allow recovery for economically devastated insureds, and expressing hostility towards the insurance industry for not paying COVID-19 related insurance claims. We learned that, nationwide, approximately 70% of our potential jurors expressed a willingness to engage in improper jury nullification practices related to COVID-19 claims. More than half considered the mere possibility of COVID-19 being present in a building a form of property damage. It is not surprising that most members of the insurance industry would not be able to relate to these feelings because fewer than 20% of our respondents who work in the insurance industry feel the same way about these result-oriented perceptions.
We believed any significantly negative results would be discounted by some in the industry as inaccurate or incomplete because the reported opinions differ so radically from their own. Consequently, we wanted to document discrepancies between those who work in the industry and those who do not. We wanted to test whether the opinions of those in the industry are normative. We learned they are not.
While most people still like and trust their own carrier, demonstrable distrust and dislike of the insurance industry continues to permeate all regions of the country. This does not mean it is impossible for an insurer to win a COVID-19 coverage or bad faith case before a jury, but it does mean the carrier and its lawyer have to be very careful regarding how to identify the opinions, practices, and preferences of those 20 to 30% who, on average, are inclined to positively filter the actions and position of the carrier. Traditional stereotypes can be exceptionally dangerous here. For example, we learned that masks and social distancing "rebels" are a small minority with surprisingly diverse opinions. We learned that politically conservative Caucasian men over 50 with a college degree can be just as "dangerous" on COVID-19 claims issues as a female millennial who is still in school and considers herself politically liberal. The key to avoid stereotypes is to test numerous data points across numerous and diverse experience factors. We did that, and the results are striking.
[. . .]
The American insurance industry has no hope of winning the COVID-19-related insurance coverage and bad faith cases as matter of law in every case and in every jurisdiction across the country. The industry also lacks the capacity to settle all the claims given the magnitude and scope because the industry lacks sufficient financial capacity to do. If some cases have to be tried, the question becomes how to do so while maximizing the chances of seating jurors who have the ability to fairly and reasonably assess the facts before them and not be tempted to engage in jury nullification techniques for the purpose of helping an economically devastated and well-liked local business or local claimant who has been hurt by COVID-19 or the related economic shutdown. These cases can be won at trial if sufficient resources and insight into the makeup of the ultimate fact finders can be employed in all the jurisdictions around the country where such cases need to be tried. We hope our work improves the chances for those coronavirus insurance cases to be tried and won at trial.
---
Christopher W. Martin is the Founding Partner of Martin, Disiere, Jefferson & Wisdom, LLP in Houston, the author of four legal treatises and more than 100 articles on Insurance Law and the Adjunct Professor of Insurance law at the Baylor University School of Law. He has tried more insurance coverage and bad faith cases to verdict than any other lawyer in the U.S.
Rick Goldberg is a trial psychologist and the Founding Partner of Rick M. Goldberg & Associates in Houston, Texas, a jury consulting and witness preparation firm with extensive experience in a wide variety of cases including first and third-party insurance coverage and bad faith cases across the country. He focuses on identifying and understanding the psychological factors that influence juror decision making. Rick was assisted by Dustin Williams, Ph.D., the Director of Research & Analytics for Rick M. Goldberg & Associates in Houston, Texas. He employs scientific methods to examine case issues with the aim of better understanding human thought and behavior.
---
Become a Patreon!