Become a Patreon!
---
Abstract
Excerpted From: Matiangai Sirleaf, Disposable Lives: Covid-19, Vaccines, and the Uprising, 121 Columbia Law Review Forum 71 (June 1, 2021) (138 Footnotes) (Full Document)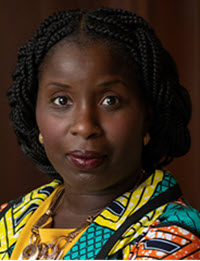 Two French doctors appeared on television and publicly discussed potentially utilizing African subjects in experimental trials for a tuberculosis vaccine as an antidote to the novel coronavirus (COVID-19). Tedros Adhanom Ghebreyesus, the Director-General of the World Health Organization (WHO), denounced these kinds of racist remarks as a "hangover from 'colonial mentality"' and maintained that "Africa can't and won't be a testing ground for any vaccine." The fallout on social media was similarly swift, with Samuel Eto'o, a Cameroonian football legend, referring to the doctors as "[d]es assasins" and several others questioning the motives behind testing a vaccine on the African continent. The dialogue between the doctors and the strong reactions to their statements reopen the wounds of Black, Indigenous, and other people of color's lives being treated as disposable.
This Piece connects how racialized notions regarding which lives are disposable are reflected widely in the areas of health and human rights. The presumed expendability of Black lives is made manifest from systemic police violence, to the devastating racially disproportionate impact of COVID-19, to historic and ongoing medical experimentation, and to inequitable vaccine access. The twin pandemics of systemic racism and COVID-19 have heightened the visibility of the disposability with which society views the lives of people of color. The cumulative effect of this disposability furthers the devaluation of subordinated groups. Through exploring the theme of disposability, this Piece clarifies the roles of international human rights law, global public health, and international intellectual property law in either advancing racial justice efforts or contributing toward racial subordination. This period of racial reckoning and reform creates an opening to challenge the racial status quo in these areas and beyond.
[. . .]
The twin pandemics of COVID-19 and systemic racism and the responses to halt their spread have fundamentally challenged the status quo. The uprising and its insistence on the value of Black lives creates an opening to rethink, reshape, and create new possibilities for antisubordination efforts. Yet, as this Piece shows, the presumption of the disposability of people of color implicitly persists in disparate areas of law and policy. This Piece highlights several areas for reformation and restructuring. Further research should aim to reconcile the inconsistencies between the rights to health and equality provided by international human rights law on the one hand and trade-related intellectual property rights on the other. Additionally, addressing systemic police violence, racialized global health inequities, and medical experimentation and exploitation, as well as vaccine apartheid and redlining, will require a significant level of legal reform and restructuring to counteract years of entrenched racial subordination. This Piece makes clear that changing the baseline of disposability is required to begin to shift how people, society, and laws respond to Black lives now and in the future.
---
Nathan Patz Professor of Law, University of Maryland Francis King Carey School of Law.
---
Become a Patreon!