Become a Patreon!
---
Abstract
Excerpted From: Divya Ramjee, Pollyanna Sanderson and Imran Malek, Covid-19 and Digital Contact Tracing: Regulating the Future of Public Health Surveillance, 2021 Cardozo Law Review de novo 101 (2021) (358 Footnotes) (Full Document)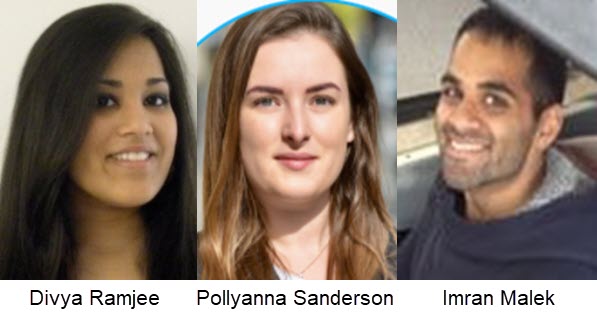 Given the scale of the coronavirus disease 2019 (COVID-19) pandemic, dependence on traditional contact tracing alone may prove insufficient for countries to effectively and efficiently track and trace the spread of the severe acute respiratory coronavirus 2 (SARS-CoV-2). With continued reliance on digital connectivity for numerous aspects of our lives, digital surveillance tools provide a potential opportunity to supplement existing contact tracing initiatives by facilitating the fast identification of known and unknown contacts. Pressure is mounting to develop epidemiologically-useful digital tools, as states across the United States continue lifting stay-at-home orders and attempt to return to normal operations. Over twenty states are currently considering, designing, or implementing digital contact tracing tools. The accelerated development and launch of these tools demand that we consider the interests of privacy, efficiency, and effectiveness in shaping the future of digital surveillance for emerging infectious disease threats and other existing public health issues.
This Article discusses important aspects for the development and implementation of digital contact tracing tools, the demand for robust data stewardship, and the need for the U.S. federal government to create a regulatory framework for governing these tools and any future surveillance technologies for public health. Of importance are: (1) the overall development and regulation of digital surveillance tools within the context of epidemiology; (2) requirements related to protected health and medical information; (3) the formulation of a federal contact tracing program compared to state-level solutions; and (4) security and privacy concerns about cellphone tracking data. However, considerations need to be made regarding: (1) important factors for user interfaces to promote adoption of the tools; and (2) alternative solutions to contact tracing apps that may be better options for nationwide, and even global, public health surveillance. It would be feasible for the U.S. government to establish a national network for contact tracing, and considering that waves of COVID-19 are expected to continue well into 2021, the time to take a proactive stance is now.
[. . .]
Ultimately, the United States needs to supplement traditional public health response efforts with the powerful utility of digital contact tracing tools, especially as we continue to develop strategies to reopen the country. With digital exposure notification and contact tracing relying completely on the identification of positive SARS-CoV-2 diagnoses, we must increase the availability and use of high-sensitivity, fast testing across the country. Additionally, although the United States' public is divided on using cellphones for exposure notification and contact tracing, the majority express disapproval over using mobile device data to track an individual's movements for compliance with public health measures. What may help shift public trust in, and facilitate use of, these tools is specific regulation in this area, buy-in from respected community leaders, and consistent messaging about the importance of doing what is best for ourselves and our society as a whole. In order to promote ideals of social good and unity, we must ensure that these tools are to be used only for public health initiatives. It is critical to understand that "[t]he power to do good things increases as we share information, but we need frameworks." COVID-19 is merely a moment in a continuing spectrum of possible pandemics, and creating an effective contact tracing network at the national level now will not only help contain COVID-19 in the present, but also better prepare the United States to address future emerging infectious diseases.
---
Divya Ramjee is a PhD candidate at American University in Washington, D.C., in the Department of Justice, Law & Criminology.
Pollyanna Sanderson is a Policy Counsel at Future of Privacy Forum and was previously a Google Public Policy Fellow, resident at the National Consumers League.
Imran Malek is an Associate at Skadden, Arps, Slate, Meagher & Flom LLP. Prior to earning his JD from Boston University, he was a product manager and software engineer focused on the intersection of digital advertising, machine learning, and data portability. The views herein do not necessarily reflect those of Skadden Arps, its staff, or its clients.
---
Become a Patreon!