Abstract
Excerpted From: Rose E. Gibson, Beyond Hate: Investigating and Prosecuting Bias-motivated Violence Targeting the LGBTQI Community, 70 Department of Justice Journal of Federal Law and Practice 197 (March, 2022) (56 Footnotes) (Full Document)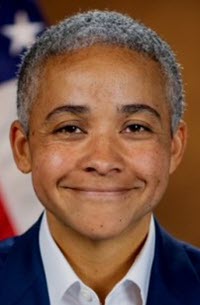 In December 2017, a group of men between the ages of 17 and 24 engaged in a coordinated scheme to target gay men for violent crimes in Dallas, Texas. In less than a week, they used Grindr--a cell phone application that calls itself "the World's Largest Social Networking App for Gay, Bi, Trans, and Queer People"--to lure at least nine gay men to a vacant apartment in Dallas, Texas. When the victims arrived, expecting to meet a man for a date, they were met, instead, by the conspirators, held at gunpoint, threatened, assaulted, or carjacked. On the final night of the scheme, the conspirators kidnapped five men and held them captive in the back room and closet of the vacant apartment. On this final night, the conspirators sexually assaulted at least three of the victims while shouting, "Isn't this what you came here for?!" The victims were freed due to the bravery of one victim, who escaped and called 911. The local police responded and freed the remaining captive victims, some of whom were bruised, bleeding, soaked with urine, and smeared with human feces.
During the subsequent federal investigation, investigators developed proof that these defendants specifically targeted these victims for violent crimes based on stereotypes about gay men. Simply put, the defendants selected these victims for violence because of the defendants' perception of the victims' sexual orientations.
The phrase "hate crime" is a commonly used shorthand descriptor for crimes in which the victim is chosen because of an actual or perceived personal characteristic, which can include sexual orientation and gender identity. But the phrase is a misnomer because, as this article explains, federal criminal civil rights statutes do not require federal prosecutors to prove hate. Through this article, we seek to encourage federal prosecutors to think beyond hate to increase meritorious prosecutions of bias crimes committed against the LGBTQI community. Drawing on Jenkins and other successful federal bias crime prosecutions, this article provides prosecutors with the tools to (1) identify bias crimes targeting LGBTQI persons; and (2) develop critical because of evidence. It also discusses important considerations for prosecutors who conduct survivor-victim interviews and additional statutory tools that a prosecutor may use to prosecute violent crimes committed against LGBTQI community members, in addition to the traditional federal criminal civil rights statutes.
[. . .]
"All people in this country should be able to live without fear of being attacked or harassed because of where they are from, what they look like, whom they love or how they worship." On August 30, 2021, recognizing the rise in hate motivated violence, Attorney General Merrick Garland announced that "preventing and responding to hate crimes and hate incidents is one of the Justice Department's highest priorities." The Attorney General announced that reports of bias incidents were up 6.1% in calendar year 2020; he also recognized an increase in incidents where the victim was targeted because of gender identity or sexual orientation. According to the FBI, there were 8,052 bias incidents involving 11,126 victims reported in calendar year 2020. Of those victims, 20.% were victimized because of their sexual orientation and another 2.7% were targeted because of gender identity bias. Prosecuting bias crimes committed against the LGBTQI community is a necessary step toward eradicating bias-motivated violence.
Not all of these reported bias incidents are prosecutable as federal bias crimes; some of these incidents may best be pursued by state prosecutors. Indeed, most bias crimes are prosecuted at the state level, but not every state has passed laws specifically protecting members of the LGBTQI community. As of 2021, not every state had laws protecting persons targeted because of sexual orientation or gender identity. In those jurisdictions without protections, federal prosecutions may be the only means to specifically vindicate the rights of persons to not be victimized because of their sexual orientation or gender identity. Thus, federal prosecutors should take a close look at cases where a victim may have been targeted because of sexual orientation or gender identity.
From the enactment of the Matthew Shepard and James Byrd, Jr. Hate Crime Prevention Act, signed into law by President Barack Obama in 2009, through 2021, the Department successfully prosecuted 34 defendants who targeted their victim(s) because of sexual orientation or gender identity using section 249(a)(2). Even with these successful federal prosecutions, there is still a great deal of work to be done. The Criminal Section of the Civil Rights Division is available to provide advice, resources, and support to our law enforcement partners around the country to ensure that the Department continues to successfully pursue these important investigations and prosecutions.
---
Rose E. Gibson is a Deputy Chief in the Criminal Section of the Civil Rights Division. Gibson has served in the Criminal Section since 2015, and she has investigated and prosecuted some of the Section's most significant bias crimes in recent years, including United States v. Jenkins and other bias-motivated violence against members of the LGBTQI community. Before joining the Department, Gibson was a state prosecutor in both Maryland and Oregon. Gibson is a graduate of the University of Oregon School of Law, Washington State University (Vancouver), and Clark Community College.