---
Abstract
Excerpted From: Kevin R. Johnson and Joanna E. Cuevas Ingram, Anatomy of a Modern-day Lynching: The Relationship Between Hate Crimes Against Latina/os and the Debate over Immigration Reform, 91 North Carolina Law Review 1613 (June 2013) (222 Footnotes) (Full Document)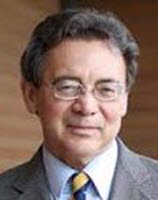 At the dawn of the new millennium, Latina/o migration is figuratively and literally changing the face of communities across the country. These changes have brought forth different responses that are relevant to civil rights advocates. Hate crimes against Latina/os and immigrants, in addition to a racially charged debate over immigration and the proliferation of state immigration enforcement laws, represent a troubling response to the changing racial demographics of the United States.
Although frequently ignored or minimized, immigration enforcement, in ways similar to ordinary criminal law enforcement, implicates core civil rights concerns of communities of color. Asians and Latinas/os, including U.S. citizens, long have complained of being unfairly targeted by federal authorities in immigration enforcement. Not surprisingly, new enforcement measures adopted by the federal and state governments have been accompanied by a corresponding increase in civil rights complaints.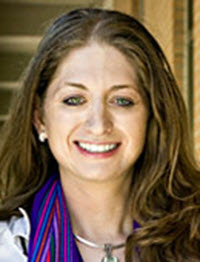 For more than a decade, Congress unfortunately has been unable to pass legislation meaningfully reforming the current immigration system. For reasons that will be laid out in the following pages, we unfortunately conclude that, absent such reform as well as other measures, the United States can expect racial tensions, at times erupting in violence, to continue to sporadically grab the national headlines. Effective immigration reform might help ameliorate the civil rights costs of the current immigration enforcement scheme.
While waiting for Congress to act, the nation should take steps to ensure that the justice system effectively, efficiently, and fairly responds to civil rights deprivations, including hate crimes against Latina/os and immigrants. Besides responding to civil rights deprivations linked directly and indirectly to the enforcement of the current immigration laws, the measures would generally help improve the justice system's responses to racially charged cases.
Our contribution to the "Race Trials" symposium considers the protracted legal battles to bring justice to the perpetrators of the killing of a young Mexican immigrant in rural Pennsylvania. From that sensational case, we attempt to draw more general civil rights lessons. The Article specifically contends that hate crimes directed at Latina/os, which have been at consistently high levels for the entire twenty-first century, are in no small part tied to the prolonged-- and overheated--national debate over immigration.
History offers lessons about today's hate violence directed against immigrants and Latino/as. As the terrorizing of African Americans by the Ku Klux Klan for the century following the Civil War aptly demonstrates, hate violence has long been employed to maintain unequal power relationships in U.S. society, specifically racial subordination of minority groups by whites. This Article in no way suggests that the violence against Latina/os is identical to the violence directed at African Americans before and after the abolition of slavery for hundreds of years in the United States. That violence, however, serves a similar function of attempting to maintain racial hegemony in times of social ferment.
Moreover, the nation's response to the hate violence historically directed at African Americans offers valuable lessons on what the United States must do with respect to the hate violence directed at Latina/os today. Just as it was necessary to combat and dismantle the violence that buttressed Jim Crow, strong federal intervention, including legislation, civil rights investigations, and criminal prosecutions, is necessary to halt the hate violence directed at Latina/os in the modern United States.
Part I of the Article provides background surrounding the divisive national debate over immigration reform.
Part II provides the context surrounding the tragic killing of a Mexican immigrant by a group of white teenagers in rural Pennsylvania, as well as the subsequent state and federal efforts to punish the wrongdoers and local police who sought to cover up the crime and shield the teens from criminal prosecution. Although the U.S. government's efforts yielded decidedly mixed success, they nonetheless demonstrated a meaningful, visible public commitment to bringing justice to the wrongdoers.
Part III of the Article outlines a variety of possible reforms that might help punish and deter hate violence directed at Latina/os and immigrants. Many of the proposals are based on lessons learned from the legal dismantling of Jim Crow. The prescriptions all center on the need to address the deeply corrosive influence of race on the debate over immigration and, more generally, on the modern American justice system. They range from broad measures such as the enactment of comprehensive immigration reform to more focused remedies such as creating procedures designed to better enforce the ban on race-based peremptory challenges in jury selection.
[. . .]
The new millennium has seen consistently high levels of hate crimes against Latina/os and immigrants. The killing of Luis Ramirez, an immigrant from Mexico, in the small town of Shenandoah, Pennsylvania, is just one extremely disturbing example. As discussed in this Article, this and other tragic killings of Latina/o immigrants have occurred as an indirect result of the volatile national debate over immigration filled with violent rhetoric, new settlement patterns of Latina/o immigrants, and the passage of immigration enforcement laws by a growing number of states.
This Article has discussed measures designed to reduce, remedy, and deter hate violence against Latina/os and immigrants. Many of them draw on lessons from the measures taken to dismantle Jim Crow. They include a clearer demarcation of federal versus state power over immigration regulation, criminal justice reforms that directly seek to promote more fair and impartial adjudication in "race trials," increased federal prosecutions of hate crimes, the reinvigoration of the U.S. Commission on Civil Rights, and the creation of local human rights commissions to investigate hate crimes.
More generally, congressional enactment of comprehensive immigration reform could help transform the national debate over immigration from one defined by rhetorical violence against Latina/os and immigrants, which creates an environment in which hate crimes thrive, to a constructive national conversation about how to create a more civil society composed of diverse peoples. Unless the United States acts aggressively in a timely manner, the nation unfortunately can expect the high-pitched debate over immigration, and the multi-faceted violent responses to immigrants and Latina/os, to continue.
---
Kevin R. Johnson Dean and Mabie-Apallas Professor of Public Interest Law and Chicana/o Studies, University of California, Davis School of Law; A.B., University of California, Berkeley; J.D., Harvard University.
Joanna E. Cuevas Ingram. Equal Justice Works Fellow, Lawyers' Committee for Civil Rights of the San Francisco Bay Area; B.A., Occidental; J.D., University of California, Davis School of
---