Become a Patreon!
---
Abstract
Excerpted From: Artika R. Tyner, The Racial Wealth Gap: Strategies for Addressing the Financial Impact of Mass Incarceration on the African American Community, 28 George Mason Law Review 885 (Spring, 2021) (86 Footnotes) (Full Document)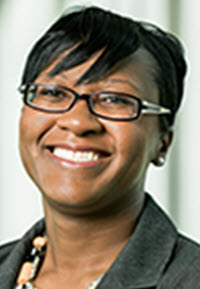 The wealth gap between blacks and whites is projected to take 228 years to bridge, which may appear to be an insurmountable challenge. Yet, identifying the challenge and facing the reality of its contributing factors is the first step towards addressing the issue. Economists and scholars have identified many contributing factors influencing this gap, from disparities in education to lack of access to jobs providing a livable wage. Solutions for eradicating the wealth gap often include tax reform, baby bonds, reparations, and investment in minority-owned businesses. However, a missing link related to eradicating the wealth gap is a critical analysis of the effects of the "tangled web of mass incarceration" on the African American community, which draws upon the legacy of chattel slavery (the Transatlantic Slave Trade) and Jim Crow policies. African Americans are disproportionately impacted by the criminal justice system and its associated collateral consequences. The nature of this social phenomenon is pervasive and has a detrimental impact on the lives of offenders, their families, and society at large. Mass incarceration impacts the daily lives of over two million Americans. An estimated "70 million Americans--one in three adults--have a criminal record." Race matters in terms of incarceration rates: "In 2017, blacks represented 12% of the U.S. adult population but 33% of the sentenced prison population. Whites accounted for 64% of adults but 30% of prisoners." Further, there are "1,549 black prisoners for every 100,000 black adults--nearly six times the imprisonment rate for whites (272 per 100,000) and nearly double the rate for Hispanics (823 per 100,000)."
African Americans face a unique set of challenges related to mass incarceration due to their disproportionately high rate of representation in the criminal justice system. The inextricable connection to the criminal justice systems begins early with African American youth who "account[] for 15% of all U.S. children yet made up 35% of juvenile arrests in [2016]." This pattern of overrepresentation is also reflected in the data associated with adult prison populations. "African-American adults are 5.9 times as likely to be incarcerated than whites and Hispanics are 3.1 times as likely." This "tangled web" of mass incarceration illustrates the intricate and complex nature of this phenomenon. There are far too many entry points into the criminal justice system and far fewer exit points. The channeling of African Americans into the prison system is known as the "cradle to prison pipeline," which signifies the perpetually mounting and exponentially intensifying probability of incarceration throughout one's lifetime. Disparities at the intersections of race and poverty manifest in a myriad of quality-of-life indicators from maternal health and infant mortality to access to quality early childhood education, and many of these disparities increase the probability that an individual may be incarcerated.
Often overlooked in this analysis of the trajectory of mass incarceration is the ever-expanding financial impact on African American families and communities. When analyzed in isolation, lack of wealth or assets, job development, and generational poverty are the main focal points for remedying this societal challenge. The connection between the disproportionate representation in the criminal justice system as a barrier to wealth creation is typically not discussed. However, economic barriers are immediately evident when examining the challenges associated with bail, prison phone calls, and legal fees. Further, families' finances are hampered by incarcerated loved ones' lost wages and their limited opportunities for wealth-building potential over time.
Once an individual enters this tangled web, the financial implications are profound, with a lasting impact over generations. This is why families, children, and community members are described as the "silent victims" of mass incarceration. Although they are not physically behind bars, they are chained by economic barriers and hardships commonly associated with mass incarceration, including relatives' lost wages, high costs associated with prison phone calls, and supporting family members who are behind bars.
Part I of this Article explores the emergence of mass incarceration and the detrimental effects on the African American community. Part II analyzes the connection between mass incarceration and the economic growth and mobility of African Americans. Part III outlines recommendations for policy changes, and is followed by a conclusion summarizing key findings from this Article.
[. . .]
Working towards closing the wealth gap between blacks and whites is integral to the future of America. A vibrant and productive economy is built upon full workforce participation. The realities of mass incarceration limit the possibility of realizing this vision. According to renowned scholar and activist Angela Davis, "[t]o safeguard a democratic future, it is possible and necessary to weave together the many and increasing strands of resistance to the prison industrial complex into a powerful movement for social transformation." Because significant resources are allocated towards corrections, limited resources are available to address other pressing challenges. Most of the $75 billion that was spent on corrections in 2008 was spent on incarceration. These resources could be used to finance other national priorities that yield residual benefits, such as healthcare and education. Further, offenders struggle to become gainfully employed due to their criminal records. The U.S. gross domestic product ("GDP") is reduced by $78-$87 billion as a result of excluding formerly incarcerated job seekers from the workforce. These are missed opportunities to strengthen the economic engine of the African American community and bridge the wealth gap.
A conversation on the racial wealth gap that leaves out the role of mass incarceration is incomplete. For decades, African Americans have been disproportionately impacted by higher rates of arrest, convictions, and harsher, extended sentencing. This has led to missed opportunities for economic growth and wealth creation in addition to fragmented familial bonds and community connections. Future financial growth in African American communities is contingent upon a radical transformation of our laws and policies that restrict access to economic growth, by decreasing the highly disproportionate rate of African American incarceration.
---
Ed.D 2014, University of St. Thomas School of Education; M.P.P. 2012, University of St. Thomas School of Education; J.D. 2006, University of St. Thomas School of Law; B.A. 2003, Hamline University.
---
Become a Patreon!