Become a Patreon!
---
Abstract
Excerpted From: Mirit Eyal-Cohen, The Illusory Promise of Free Enterprise: A Primer to Promoting Racially Diverse Entrepreneurship, 70 Emory Law Journal 1577 (2021) (268 Footnotes) (Full Document)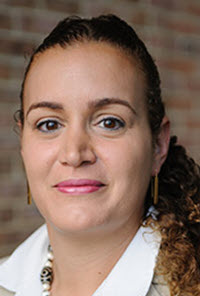 The Minority Business Development Agency of the U.S. Department of Commerce paints a rosy picture of minority entrepreneurship--an astonishing 11 million minority-owned businesses in America employ over 6.3 million people and generate $1.8 trillion in revenue. While minorities make up 23.7% of the U.S. population, the U.S. Census reports that minority-owned business enterprises account for almost 42% of all firms. The picture depicted from all accounts is quite rosy. Based on these data, free enterprise appears to be advancing minorities in a manner that is in accord with, or even exceeds, their racial distribution in society. Is entrepreneurship the remedy to the racial wealth disparity and inequity gap?
A closer look at this statistical depiction reveals that, despite gains by minority groups in entrepreneurship, white males remain the disproportionately dominant entrepreneurial group by a wide margin. The Kauffman Foundation and Small Business Administration ("SBA") reported that Black-owned firms represent only 7% of all U.S. businesses, Asian-owned firms represent only 4.3%, and Hispanic-owned firms represent only 10.6%. The discrepancy between these different reports lies within their definition of Minority. Nonetheless, because these businesses typically do not grow, the number of people employed by them remains constant, and they experience frequent failures, turnover, and job loss. What contributes to differences between nonwhite and white-owned business entrepreneurship?
Researchers from the Kauffman Foundation examined the connections between race, wealth disparity, and entrepreneurship rates. They concluded that entrepreneurs tend to be "white, male, and come from higher-income families." Family wealth was found to contribute the most to an individual's likelihood of becoming an entrepreneur; data from the Global Entrepreneurship Monitor show that more than 80% of funding for new businesses comes from personal savings and friends and family. In 2013, the median white household held $141,900 in net worth, a figure approximately 13 times the median wealth of African American households ($11,000) and about 10 times that of Latino households ($13,700). Similarly, a Brandeis University study confirmed that factors such as attending college, raising children in a two-parent household, working full time, and spending less are likely not sufficient to reduce the racial wealth gap. The key factor that explains the wealth gap, the study noted, is that Whites are five times as likely as Blacks to receive substantial gifts and inheritances. This "white[] wealth advantage" and racial economic gap has been passed down for generations and is difficult to close. As Professor Dorothy Brown put it, "[a]s in so many parts of American life, being black is more likely to hurt and being white is more likely to help."
In a recent survey on disparities in wealth, the Board of Governors of the Federal Reserve System confirmed that Black and Hispanic families have considerably less wealth than white families, with Black families' median and mean wealth comprising less than 15% of white families' wealth. Asian, American Indian, Alaska Native, Native Hawaiian, Pacific Islander, and other racial group families have less wealth than white families but more wealth than Black and Hispanic families. Even among college-educated individuals, the racial disparities in wealth are drastic; college-educated Black people hold about 13% of the wealth that their white counterparts hold. Additionally, more white taxpayers than black of latino taxpayers invest in the stock market. What is the nature of entrepreneurship that is exercised within this context of highly charged racial disparity with regard to wealth?
Racial and ethnic minority firms (hereinafter "Minority Firms" or "Minority-Owned Businesses" promote moral and social goals that benefit disadvantaged populations whose main path to a livelihood and financial autonomy is business ownership. However, a troubling observation is that Minority-Owned Businesses are mostly one-man or one-woman businesses-- solo operations that lack real opportunities for growth. Entrepreneurship became a popular alternative means of offsetting workforce discrimination. Starting a micro-business and becoming self-employed evolved into the default mechanism for racial and ethnic minorities (hereinafter "Minority" or "Minorities" to gain experience, training, and economic independence, and today, it is the principal avenue for Minorities to advance from unemployment, under-employment, or welfare-based income to valid work and productivity. Indeed, the Annual Survey of Entrepreneurs, published by the U.S. Census Bureau, the Kauffman Foundation, and the Minority Business Development Agency, notes that financial independence and economic mobility are the main reasons that Minorities start their own businesses.
However, free enterprise promises the opportunity to not only be one's own boss, but also achieve scalable entrepreneurship. Indeed, moving up the economic ladder is Minorities' main goal when starting their own businesses. Entrepreneurship should not only serve as a fallback instrument for talented and motivated Minorities to counteract workforce discrimination and job loss but also provide real opportunities for expansion and growth. Investors and venture capitalists are not looking for sole practitioners but for entrepreneurs capable of creating profitable and booming enterprises that cultivate an ecosystem of their own. How can Minorities achieve that?
Our legal system imposes order and enables entrepreneurs to operate in the market, but it also presents Minority entrepreneurs with unusually higher hurdles. This Essay outlines the social and legal practices that have infused the free enterprise system with racial biases and doomed greater Minority entrepreneurs to insignificance or failure. Social network players, business lenders, and investors consider Minority entrepreneurs to be riskier because they lack (or are perceived as lacking) the same education, experience, and connections as their white counterparts. Even communities with high degrees of racial diversity can still have a narrow mindset in judging "who is excellent." These conventions and biases have prevented Minority entrepreneurs from attaining equal access to networks and capital building and limited their access to effective integrated business networks that ultimately lead to financial viability. American Minorities have been given a false hope of economic independence without realistic opportunities to scale their entrepreneurial capacity to attain wealth and develop their communities.
This Essay proceeds as follows: Part I discusses the importance of entrepreneurship to economic development and wealth mobility. It argues that one of the most important factors for entrepreneurial success is the ability to scale profitable operations, leading to spillovers into other markets, neighborhoods, and communities. However, as Part II demonstrates, Minority entrepreneurs encounter asymmetric regulatory burdens, biases in lending, and discrimination in capital investment that tend to contribute to high failure rates and predestine them to remain small and insignificant. Part III provides a primer to scaling racial Minority entrepreneurship and proposes several ways to remove current biases. It suggests creating specialized assistance programs to coach, train, and mentor Minority entrepreneurs, revising lending model algorithms, revamping microgrant and government contract programs, and cultivating the role of lawyers as skilled social agents who can steer racial minority entrepreneurs in the right direction. The Essay concludes with future inquiries on entrepreneurship and racial disparities.
[. . .]
This Essay pointed to several systemic biases that contribute to the default of Minority entrepreneurs and exposed the degree to which they face an uneven playing field. It demonstrated that the asymmetrical distribution of regulatory costs falls more heavily on Minority-Owned Businesses. Minorities are at a disadvantage when trying to obtain capital or secure government set-asides. They experience lending biases as well as limited access to financial and social networks. While these problems are common to all entrepreneurs, they are exacerbated for Minority entrepreneurs, who the SBA report suffer from lower levels of education and managerial experience.
Entrepreneurship cannot, in and of itself, be the solution to narrowing the racial wealth and equity gap. Done correctly, entrepreneurship has immense potential to promote equity growth for Minority businesspersons. Improving the Minority entrepreneurial ecosystem is a step in the right direction for attaining economic justice and narrowing the racial wealth gap. Advancing public policy to promote Minority entrepreneurship and urban recovery is long overdue. Acknowledging the importance of Minority entrepreneurs and addressing their high compliance costs and tight credit problems can help achieve cultural objectives, such as supporting diversity and developing neighborhoods and urban areas, both of which are vital elements of social justice and equality.
When the government promulgates rules and regulations, it has the ability to create winners and losers. Responsible regulators should routinely consider other, more efficient methods to mitigate the impacts of regulations on Minorities in society. This Essay hopes to spur empirical research on how laws, rules, and procedures affect the cohort of Minority entrepreneurs to determine the degree to which the discriminatory asymmetries described here translate to their everyday business practices. Including more Minority entrepreneurs in the rulemaking process is another essential step. Forming inclusive Minority networks, as well as information cooperatives, incubators, and accelerators, can help defray some of the negative impacts of asymmetric costs. Lessening regulatory requirements and forming racial Minority capital growth programs are other ways to offset Minority biases. Further experimentation should explore the efficacy of such initiatives in narrowing the gaps in racial wealth and inequality. Lastly, cultivating the role of lawyers, practitioners, and students as social agents who can undertake advancing Minority entrepreneurs is of utmost importance in achieving a more equal and just free-enterprise system. Promoting the well-being and success of Minority entrepreneurs will generate a stronger economy and a healthier society.
---
Professor of Law, the University of Alabama School of Law and Affiliate Faculty, Center for the Study of Law and Religion, Emory University Law School.
---
Become a Patreon!