Become a Patreon!
---
Abstract
Excerpted From: Stella M. Flores, Suzanne M. Lyons, Tim Carroll, and Delina Zapata, Race, Place, and Citizenship: The Influence of Segregation on Latino Educational Attainment, 40 Minnesota Journal of Law & Inequality 69 (Winter, 2022) (141 Footnotes) (Full Document)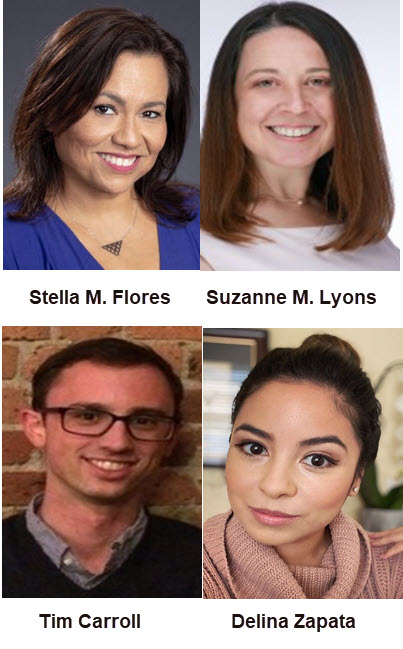 As the population of the United States has diversified over the last fifty years, the nation's key sectors of housing, education, and labor have absorbed this diversity with varying degrees of receptivity. In 2019, Latinos continued their status as the nation's largest minority group, comprising nearly twenty percent of the population (18.5%), outnumbering the African American/Black population by more than five percentage points (13.4%) as well as the Asian population by more than twelve percentage points (5.9%). Latino-origin individuals are now part of the nation's local schools, markets, and neighborhoods, yet, despite the growing presence of the Latino population, these institutions remain remarkably segregated, at least by race and income. Segregation results in differential exposure to neighborhood conditions that could lead to increased opportunity for educational attainment and increased wages, among other social and health factors. The negative outcomes associated with this lack of exposure have been recognized for Black Americans and are now increasingly present for Latinos. These measures are particularly relevant by metropolitan area.
During the demographic transformation in recent decades, a number of metropolitan areas, such as Los Angeles, New York, Miami, and Houston, continued to serve as key gateway entry points for Latino immigrants and their families. New migration patterns have developed in other areas, however, such as those in southeastern states (Georgia, North Carolina, Tennessee). These states have become new destinations for Latinos entering the U.S. for the first time or migrating from traditional U.S. gateway cities primarily due to more job opportunities. As scholars attempt to estimate the settlement, segregation, and integration patterns of Latinos and their families, the reality is that the U.S. is in the midst of a double diaspora for Latino families--one in traditional gateway cities and one in new, primarily southern destinations. This double diaspora complicates efforts of integration as different states and localities have their own laws regarding zoning for housing, schooling, and labor rules. U.S. cities have had a long history of either adjusting, restricting, or negotiating access to non-White populations, managing both formal and informal methods of segregation-- the systemic separation of individuals by race, income, and other socially identifying factors in daily life. However, integration of Latino groups has been complex due to varied characteristics beyond race, including isolation and separation due to language, national origin, and citizenship.
While much of the scholarship on the effects of segregation on housing, education, and wages has focused primarily on the relationship between White and Black populations, researchers have begun to investigate segregation outcomes for Latinos as compared to Whites and, in some cases, Black populations. Overall, the verdict on segregation outcomes for Black and Latino populations is clear from a research perspective: as a force, racial segregation leads to lower exposure of Black and Latino populations to human, social, and health capital in neighborhoods, reduced high school graduation and college completion outcomes, reduced wages, and, in many cases, increased exposure to criminal activity. As cities continue to transform into knowledge-based economies, the role of access to education, specifically a college degree, becomes especially critical. From the metropolitan area perspective, the number of college degrees in a geographic location has important impacts on an individual's and a community's overall economic attainment. Moretti, for example, finds that an increase in the supply of college graduates in a city raises the wages of both high school dropouts and college graduates. That is, a college degree provides not only individual private returns but also social returns for the average resident in a city. Thus, increasing the opportunity to attend and graduate from college is a win for an entire community, not just the individual. If some populations--because of their race, ethnicity, or citizenship status--have less access to schools, quality educators, and jobs to pay for postsecondary education, their chances to attend and complete college are greatly diminished, as are the economic prospects for their area.
While the negative outcomes of racial segregation have become astonishingly clear, the mechanisms to desegregate or "disperse," as some scholars note, are less clear and there is much less agreement on how to employ any of these mechanisms. In fact, in many cases there is a debate regarding the benefits of integration altogether. In places where mechanisms have been attempted, these mechanisms have ranged from court ordered school busing, alternative admissions rules, optional standardized testing, advancements in recruiting and hiring practices, and other options. The issue is that education and employment are highly stratified and deeply interdependent, and a proposal in one area may not work if solutions in other areas are not also operating in a coordinated manner that accounts for historical and current stratification. School quality is associated with where a student lives, which in turn shapes the educational resources (including teachers) that are available. Employment and wages are tied to the level of educational attainment received, and housing security is dependent on economic security, which is influenced by educational attainment. Thus, schools are the vehicles most likely to provide the credentials needed for economic security, yet they are also the ultimate microcosm of the level of segregation in a neighborhood.
[. . .]
The status of Latinos in the U.S. will only become more prominent with increased entry into certain sectors. Contreras describes this as the "Brown Paradox" whereby Latinos' increasing presence in social and economic spaces is met with increased xenophobic responses in local, state, and federal policy, rather than leading to greater acceptance. The results of recent desegregation efforts and the retraction of school related decrees to promote more integration for educational opportunity indicate that a resistance to Latinos in the U.S. is still in operation. The data and research are clear about the negative effects of segregation by race and ethnicity. Adding linguistic and citizenship segregation is likely to magnify these negative outcomes. At the same time, the research on increasing the number of college degrees of all residents is a win, not only for an individual, but also a community. As the courts battle the need for and methods of desegregation, we can act by providing more opportunity for college degrees while also reducing barriers to attaining these degrees in institutional, policy, and legal practices across various communities. The increase in degree completion for the largest minority in the nation is ultimately an economic development endeavor with long-term financial and social benefits for entire metropolitan areas, and by extension, the nation at large.
---
Stella M. Flores, Ed.D., is Associate Professor of Higher Education and Public Policy at The University of Texas at Austin.
Suzanne M. Lyons is a doctoral fellow in New York University's Higher & Postsecondary Education program and program associate at the Steinhardt Institute for Higher Education Policy.
Tim Carroll is a doctoral fellow in New York University's Higher & Postsecondary Education program.
Delina Zapata is a doctoral student in the Educational Policy and Planning program at The University of Texas at Austin.
---
Become a Patreon!