Become a Patreon!
---
Abstract
Excerpted From: Claire Raj, The Promise and Peril of Using Disability Law as a Tool for School Reform, 94 Washington Law Review 1831 (December 2019) (325 Footnotes) (Full Document)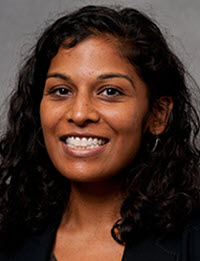 America's public schools are overtasked, under-resourced, and increasingly responsible for educating large communities of students with unmet physical, medical, and psychological needs. While federal programs exist to address some of these concerns, thus far, these programs have proven insufficient to fully remediate the considerable challenges facing public schools. Advocates are now attempting a creative and radical litigation strategy to force broad-based changes in public schools. And, they are using the most unlikely of tools--disability rights laws. If they succeed, disability rights laws stand to eclipse any other cause of action as a means of school reform. But before diving over this precipice, two crucial questions should be answered: (1) can advocates use disability rights laws as agents of systemic educational reform?; and (2) should they?
The effort to leverage disability rights laws for school reform is rooted in groundbreaking research on Adverse Childhood Experiences (ACEs [Adverse Childhood Experiences] ). ACEs [Adverse Childhood Experiences] refer to specific categories of adversity--physical and emotional abuse, neglect, and household dysfunction--that are strongly correlated with poor long-term health outcomes. While ACEs [Adverse Childhood Experiences] are quite common and transcend socio-economic status, children raised in communities of poverty are more likely to be exposed to multiple and persistent ACEs [Adverse Childhood Experiences] , including food insecurity, lack of stable housing, and community violence. New research exploring ACEs [Adverse Childhood Experiences] links these experiences to wide-ranging challenges that impede a student's ability to learn, including difficulty regulating emotions, outsized anxiety or fear, and delayed executive functioning skills. Public education advocates are creatively weaving this research into legal claims for systemic educational reform. Relying on ACEs [Adverse Childhood Experiences] research, they argue that children from impoverished and crime-ridden neighborhoods are individuals with disabilities due to the impacts of chronic poverty and community violence. As such, they argue these students should be entitled to supports and accommodations that ensure equal access to education. More specifically, they argue that disability rights laws require public schools in these communities to make systemic programmatic changes to address the disability-related needs of these students. These include changes to curriculum (teaching social-emotional learning skills), discipline (developing non-punitive restorative justice practices), and mental health support (offering access to school-based counseling). While these specific programmatic reforms may be both effective and grounded in evidence-based practices, it is far from clear that disability law requires these changes. Moreover, expanding disability categories to include entire communities of children creates the potential for other societal harms. In other words, disability rights statutes may not be the correct salve for these particular wounds.
No court has yet determined whether exposure to ACEs [Adverse Childhood Experiences] , or the likelihood of such exposure, qualifies as a bona fide disability under any of the disability rights statutes: the Individuals with Disabilities Education Act (IDEA), Section 504 of the Rehabilitation Act of 1973 (Section 504), or Title II of the Americans with Disabilities Act (ADA). At the core of each law is the right to supports--special education, accommodations, and other related services--when necessary to ensure that children with disabilities have access to the same curricula as their non-disabled peers. The trouble with the new litigation strategy is that while children impacted by ACEs [Adverse Childhood Experiences] could theoretically access protections under all three laws, their ability to do so will solely depend on individual experience with ACEs [Adverse Childhood Experiences] and resulting needs. Demonstrating a class claim based on exposure to ACEs [Adverse Childhood Experiences] is precarious at best because of the individualized nature of impacted children's experiences and needs. First, all three laws situate both students' rights and schools' obligations in the context of an individual child, not groups of children. The IDEA, for instance, restricts eligibility to thirteen categories of disability and requires a child to demonstrate that the disability adversely affects his or her educational performance and results in a need for special education services. While a student impacted by ACEs [Adverse Childhood Experiences] could potentially fit into one of the IDEA's disability categories, many students suffering from the effects of ACEs [Adverse Childhood Experiences] will likely need mental health supports, but not necessarily special education services. Without a need for specialized instruction, the IDEA becomes inaccessible to students impacted by ACEs [Adverse Childhood Experiences] . Section 504 and the ADA present similar, albeit distinct, problems.
Section 504 and the ADA define disability in much broader terms. Those broader terms could make individual students impacted by ACEs [Adverse Childhood Experiences] eligible for legal protections. Yet, leveraging these laws for systemic relief is tenuous. The most a class can claim is probable exposure to ACEs [Adverse Childhood Experiences] . But Section 504 and the ADA--just like the IDEA--require individualized eligibility determinations before schools are obligated to provide special education or other supports. Crucially, knowledge that a child lives in chronic poverty and has exposure to ACEs [Adverse Childhood Experiences] does not, alone, trigger a right to special education services or accommodations under either law. Second, these class action claims make false assumptions about schools' affirmative duties to identify students suspected of having disabilities. While disability law requires schools to affirmatively seek out children suspected of having a disability and in need of special education--known as "child find" obligations--schools are simply not obligated to identify all children with disabilities in all cases. Rather, child find obligations are limited to identifying a subset of students with disabilities--those whose disabilities impact their education and require special education, accommodations, or other related services. In other words, schools have no obligation to seek out students with disabilities for census purposes alone--to simply document how many exist. This presents a problem for a plaintiff's ACEs [Adverse Childhood Experiences] theory. Not all children exposed to trauma will experience the same effects. A school can be aware of the potential impacts of ACEs [Adverse Childhood Experiences] on child development, learning, and behavior, but that awareness does not necessarily trigger an obligation to begin the eligibility process in all cases. And it certainly does not--without evaluation--immediately trigger the obligation to provide accommodations, special education, or related services. Third, these cases conflate an obligation to identify students with disabilities with the obligation to provide affirmative education services and supports. The duty to identify students, as contained in child find, is universal; it applies to all students suspected of having disabilities that require special education or related services. But, the duty to provide affirmative services to ensure a Free Appropriate Public Education (FAPE) is an individual right. FAPE is rooted in an individual child's right to an educational program designed to meet their needs as adequately as their non-disabled peers. Class claims demanding system-wide changes in educational services have the power to effectively alter education for all students. By definition, systemic reforms that change the delivery of education for all children are not tied to an individual student's needs, but rather are driven by the group's collective needs. While the group may, in fact, require and benefit from these curricular changes, the FAPE standard--and thus disability rights law--does not compel them.
Relatedly, by demanding system-wide relief, these lawsuits stretch the purpose of disability law, and by doing so, risk over-inclusion. Although the IDEA, Section 504, and the ADA have brought about sweeping changes for students with disabilities, over time, none of these laws were enacted to facilitate school-wide curricular remedies. Moreover, school-wide remedies would capture both students who need these additional supports as well as students who may not. While this may be an efficient way to address the broader impacts of ACEs [Adverse Childhood Experiences] , the law only requires remedies targeted at individual student needs. Finally, broadening disability eligibility to include mere exposure to ACEs [Adverse Childhood Experiences] can have the unintended consequence of unfairly stigmatizing impoverished minority children as impaired. While ACEs [Adverse Childhood Experiences] cut across socio-economic classes, certain individuals are at higher risk for exposure to ACEs [Adverse Childhood Experiences] . Children at or near the poverty level are more than twice as likely as affluent children to experience a statistically significant number of ACEs [Adverse Childhood Experiences] . Because children in neighborhoods of concentrated poverty and violence have greater obvious exposure to ACEs [Adverse Childhood Experiences] , entire neighborhoods of children could be classified as disabled. Of course, students with disabilities do not deserve the stigma sometimes associated with disability. And while society has come a long way in its general understanding and respect for persons with disabilities, barriers to acceptance still remain. Certainly, ensuring students receive the supports they need to succeed is beyond reproach. But assuming all children, by virtue of growing up in a certain community, are in need of special education or accommodations is stigmatizing and can have long-term negative consequences on how these students view themselves and are viewed by others. The foregoing critiques are hard ones to lodge. Children from struggling communities plagued by drug epidemics, marred by violence, and devoid of economic development are, undoubtedly, negatively impacted by those environments. These children can struggle to manage stress and regulate emotions, thereby limiting their chances of educational success. Advocates' new claims shine a much-needed spotlight on the breadth and immediacy of this problem. Their efforts underscore the fact that community wide challenges require large-scale fixes. This Article echoes all these concerns, even if it raises questions about whether and how disability law provides a remedy. The solution, however, is not to fit a square peg into a round hole.
The solution is to fill the gap in existing laws and remedies that this Article's critique reveals. First, rather than leveraging disability rights laws for sweeping programmatic changes, advocates should leverage the laws' child find mandate in individual cases where students are clearly evidencing learning or behavioral challenges. Methodically bringing a series of child find claims would pressure schools to enhance their screening tools. Enhanced screening tools would, in turn, improve early identification of ACEs [Adverse Childhood Experiences] -impacted students. Advocates could demand comprehensive evaluations for these individual students followed by individualized education plans aimed at remediating the effects of ACEs [Adverse Childhood Experiences] . In short, rather than assuming all children have a disability, this strategy forces schools to identify those who do earlier. Moreover, if aggregate results reveal that a critical mass of individual students could benefit from the same supports, such as mental health counseling and social emotional skills training, a school could elect to offer such changes school-wide. This is the very remedy the current lawsuits seek. But this choice would be based on the school's response to individualized data gathered on their student population, not on broad assumptions based on community characteristics.
Second, federal and state legislators should create targeted grants that direct funding to schools serving large populations of students impacted by ACEs [Adverse Childhood Experiences] . School districts could apply for funding upon a showing that a threshold percentage of their student population was exposed to a statistically significant number of ACEs [Adverse Childhood Experiences] . This funding could be used to implement trauma-informed training for teachers and school officials, mental health counseling for students, and other evidence-based interventions that have proven effective in addressing the impacts of ACEs [Adverse Childhood Experiences] . The availability of these grants would incentivize school districts to be proactive in identifying and serving students impacted by ACEs [Adverse Childhood Experiences] . They would also facilitate a grassroots approach, encouraging communities to identify their particular needs and the resources that would best meet those needs.
Critics may argue that children facing the immediate challenges of high crime and poverty cannot wait for Congress to act or for schools to choose to address their needs. And they are right--these children need relief now. But disability laws can pressure school districts to address at least some of their educational needs without distorting the overall legal framework. Stretching the laws beyond their bounds is just as likely to undermine support and enforcement of the laws as it is to secure the remedies plaintiffs seek. The IDEA, for instance, already provides far fewer resources than schools need and is routinely charged as being overly burdensome. The better approach is to continue to fight for ACEs [Adverse Childhood Experiences] -impacted children through provisions that grant established individualized remedies for such students, such as comprehensive evaluations to address individualized needs, and pursue congressional action for systemic remedies that are not currently available. Proceeding with this more measured approach will help guard against the dangers of over-inclusion.
[. . .]
Children living in communities plagued by drug epidemics, marred by violence, and devoid of economic development are, undoubtedly, affected by their environments. Quite clearly, these children fACE [Adverse Childhood Experiences] an uphill battle for educational success and have largely been left to fight it alone. Advocates should be commended for shining a light on these inequities and for their attempt to bring immediate remedies to ACEs [Adverse Childhood Experiences] -impacted students. The breadth of this problem requires both immediate and large-scale solutions. But distorting disability rights laws in an effort to create systemic remedies is both unfeasible and potentially harmful.
An effective solution demands a more nuanced legal strategy and the tenacity to engage lawmakers. Advocates should harness the power of individual students' viable claims to pressure schools for universal ACEs [Adverse Childhood Experiences] screenings. Screenings will sort children impacted by ACEs [Adverse Childhood Experiences] from those who are not and serve as the gatekeeper to the services that students with disabilities so desperately need. With actual knowledge of disabilities, schools are obligated to target services at individualized needs. And if aggregate data revealed the need for schoolwide interventions, schools could go one step further and implement them.
Given the scope of need in these schools and the limited resources they have to meet them, existing law alone may not be enough to secure effective remedies. Advocates must also channel the grassroots momentum around ACEs [Adverse Childhood Experiences] awareness to lobby state and federal legislatures for targeted funds. These funds could be used to implement school-wide programs that do not involve disability determinations, thus averting the potential for over identification of students as disabled. Legislative reform is never easy, but the science evidencing the impacts of ACEs [Adverse Childhood Experiences] is undeniable. Schools and lawmakers either leave students to confront these weighty challenges on their own, or they can act now to provide students with supports that make a meaningful difference.
---
Assistant Professor, University of South Carolina School of Law.
---
Become a Patreon!