Become a Patreon!
---
Abstract
Excerpted From: Anthony J. LoPresti, Blurring the Lines: How Consolidating School Districts Can Combat New Jersey's Public-school Segregation Problem, 45 Seton Hall Legislative Journal 235 (2021) (Comment) (236 Footnotes) (Full Document)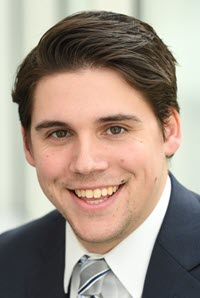 Diversity in classrooms is essential; students can learn about cultural differences and enhance their academic experience. Yet, despite the landmark Supreme Court case Brown v. Board of Education, public-school segregation still haunts states across America. "De facto" segregation refers to segregation that exists in practice, without being ordered by law. "De facto" segregation is prevalent in New Jersey, as it is the sixth most segregated state for Black students, and the seventh most segregated state for Latino students. Public school segregation exists in New Jersey even though no race constitutes a majority of the total public school student population.
On May 17, 2018, a conglomerate of non-profit organizations came together in New Jersey with hopes to remedy "de facto" school segregation through litigation. On the anniversary of the decision in Brown v. Board of Education, the Latino Action Network, New Jersey's National Association for the Advancement of Colored People (NAACP), the New Jersey Coalition for Diverse and Inclusive Schools, and other non-profit organizations, filed a lawsuit against New Jersey, claiming the State has been complicit in public-school segregation.
Latino Action Network v. New Jersey will soon go to trial in the Mercer County Superior Court. If Latino Action Network wins this lawsuit, New Jersey would be forced to recognize its role in public-school segregation. A potential remedy would be to enforce inter-district magnet schools in county-wide school districts. Magnet schools are regional, choice-based institutions that were designed to attract students from different socio-economic areas in an effort to make schools more diverse.
The Supreme Court of New Jersey in Jenkins v. Morris Tp. School Dist. held that New Jersey's Commissioner of Education holds the authority to cross school district boundaries to desegregate schools. This Comment suggests that New Jersey should use its authority to consolidate school districts. This Comment also explains that creating magnet schools is not the best remedy for public-school segregation. Although New Jersey Superior Court decisions are not binding on the entire state, each judgment is instructive to all courts throughout the state. Latino Action Network gives New Jersey an opportunity to understand its role in public-school segregation and take action to desegregate public schools. Furthermore, this Comment urges New Jersey to use the Uniform Shared Services and Consolidation Act ("the CORE Act"), which expanded the role of Executive County Superintendents to develop regional district plans, as a way to consolidate school districts where "de facto" segregation exists. This Comment will also discuss the history of New Jersey public-school segregation to provide the necessary context of the problem's severity, as well as the attempts to remedy segregation that have both succeeded and failed in the past.
Part II discusses New Jersey's history of segregation and the evolution of public-school segregation, the current state of segregation in New Jersey, its effects, and common remedies. Part III analyzes potential remedies that New Jersey can use to combat public-school segregation, particularly magnet schools and district consolidation, and then proposes actions New Jersey can take to remedy school segregation. Part IV of this Comment concludes that New Jersey should consolidate school districts to combat public-school segregation. This Comment ultimately aims to analyze New Jersey's efforts to desegregate its public schools, and only uses other state and federal initiatives to compare or contrast. Public-school segregation in other states across America is beyond the scope of this Comment.
[. . .]
New Jersey faces an ongoing and outdated problem with public school segregation. To combat this, New Jersey must take concrete action to ensure that public schools accurately reflect the racial composition of students across the state. Magnet schools have been implemented in areas of the state and have proven to be an ineffective remedy of inter-district segregation because of parental-choice and programs' evolution into over-selective and less-diverse institutions. Consolidating school districts has proven to be a successful remedy in New Jersey, as connecting districts effectively blurs municipal lines that were drawn decades ago to create racially segregated school districts.
In the face of this problem, there is a potential turning point for New Jersey with Latino Action Network, and an opportunity for the state commissioner to do more. New Jersey has taken progressive and proactive roles on public school segregation throughout its history. The state was one of the first to adopt a statute outlawing school segregation by race. In addition, the state also adopted a constitutional provision specifically outlawing public-school segregation. Despite this early progress, New Jersey has fallen short of its own standards. The problem of public-school segregation continues to deepen. It is time for New Jersey to consider consolidating multiple school districts to integrate and desegregate schools statewide.
---
J.D. Candidate, 2021, Seton Hall University School of Law; B.A., 2018, The College of New Jersey.
---
Become a Patreon!