Become a Patreon!
---
Abstract
Excerpted From: Madeleine Morris, School Resource Officers: Do the Benefits to Student Safety Outweigh Their Negative Impacts?, 41 Children's Legal Rights Journal 193 (2021) (Reference List) (Full Document)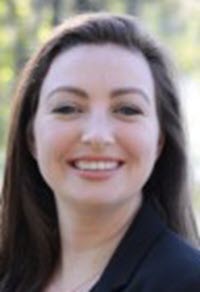 Schools have always been a place where parents expect their children to be safe and protected. Student resource officer (SRO) programs were created to protect students from violence, but in practice, the safety benefits are often outweighed by their negative effects, such as higher juvenile incarceration rates through the school-to-prison pipeline and a greater overall student disconnection to school. To preserve their role in safeguarding schools but decrease risks for students, SROs should undergo specific training, especially regarding properly handling the behavior of students with disabilities and regarding implicit bias against students of color, and they should use alternate methods of discipline that do not involve arrests and the juvenile court system. This article will provide an overview of SRO training and duties, and then compare the benefits and drawbacks of SRO presence in schools. It will conclude with recommendations for limiting the negative impacts of SROs.
An SRO is a law enforcement officer who is assigned to work at a school. This practice grew exponentially in the past twenty years, sparked by a number of school shootings. Parents in predominantly white suburban and rural areas pushed for stronger school safety regulations, causing SROs to be the fastest growing arm of law enforcement today.
SRO training and duties vary across school districts. In general, SROs must enforce school rules and the law, as well as be visible authority figures in schools. They can also participate in mentorship programs, provide students with training on safety and violence, and promote a positive school environment. SROs usually patrol school halls to discourage students from misbehaving, and when a student is caught breaking a school rule or the law, SROs step in to investigate and assist with student discipline. Certain school districts require SROs to follow zero tolerance polices when students are caught with drugs, meaning the SRO has zero discretion in how to respond. Other schools allow SROs to use discretion to decide a disciplinary course of action.
SROs are required to receive training, but requirements differ from state to state. Only twenty-three states require SROs to be trained or certified; however, many do not specify what the SRO training must cover. For example, many states are not transparent concerning whether training is required for SROs on the proper handling of discipline for students with disabilities.
In Illinois, an SRO is "a law enforcement officer who has been primarily assigned to a school or school district under an agreement with a local law enforcement agency." Illinois state law requires SROs to complete training within one year of assignment. This training must cover juvenile developmental issues, youth mental health, how to prevent child abuse and exploitation, and various educational administrative issues. Illinois does not explicitly require implicit bias or disability training.
[. . .]
Although SROs can provide important safety services for schools, they can also make schools dangerous for students of color and students with disabilities through disproportionate and unnecessary arrests, which contributes to the school-to-prison pipeline. However, as Franklin County has illustrated, properly utilized SROs can actually help decrease juvenile justice involvement. States should learn from this example, as well as decrease school prisonization and implement stronger training, to counteract the harm SROs can cause while preserving their role in schools.
---
Madeleine Morris is a 2022 J.D. candidate at Loyola University Chicago School of Law. She is an Associate Editor of the Children's Legal Rights Journal and a volunteer in Loyola's Law Related Education Program, which teaches youth in the Cook County Juvenile Temporary Detention Center about their rights.
---
Become a Patreon!