Become a Patreon!
---
Abstract
Excerpted From: Phil Lord, Black Lives Matter: On Challenging the Soul of Legal Education, 54 Texas Tech Law Review 89 (Fall, 2021) (170 Footnotes) (Full Document)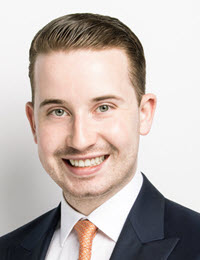 2020 was a momentous year. It saw the tensions which have always defined American society laid bare, taken on, grappled with. 2020 acted as a reminder of how far we have come, and of how much still lies ahead. It reminded us that progress, however we conceive of it, is neither easy nor linear, and that we will always carry the burden of our past as we move forward. These tensions and liminal transformations are encapsulated in the rise of the Black Lives Matter movement.
The Black Lives Matter movement finds its genesis much before 2020, ostensibly in 2013 when policeperson George Zimmerman was acquitted of murder charges for the events which led to the death of teenager Trayvon Martin. The movement remained a part of the political conversation through 2020. At first a response to the racialized use of force by police, the movement quickly positioned itself as a key interlocutor in conversations on the persistence and structural nature of racism in contemporary American society. In 2020, further acts of racialized violence brought these issues to the attention of farther corners of American society. Many Americans understood them for the first time--and began asking for change.
As a key locus in forging individual and collective identities, higher education bore its share of the blame. Leaders in higher education, and law schools, reacted by quickly "increasing capacity" regarding critical legal studies, racialization, and other issues related to equity-seeking groups.
I argue that this response, while laudable, is insufficient. Part I provides context for law schools' response to the Black Lives Matter movement. It details how the movement came to the fore in 2020 and describes the long-standing lack of diversity that has defined the legal profession. Part II details how higher education, and law schools more specifically, responded to the Black Lives Matter movement. Part III criticizes this response. It considers the structural characteristics of legal education that contribute to the exclusion of racialized and historically marginalized groups. It concludes that meaningfully advancing equity in our law schools, and responding to the Black Lives Matter movement, will remain hindered by the structure and nature of legal education--its soul. The solutions adopted by law schools, while laudable, were the easiest path forward. These solutions limited their response to superficial change and came at the expense of a deeper effort to question, and challenge, the structure and nature of legal education. To truly challenge the legacy of racism, we will need to challenge the soul of legal education.
[. . .]
The superficial changes made by law schools might give them a false sense of momentum, a sense that they have done their part to respond to the Black Lives Matter movement and its aftermath. That would be most detrimental. It would be detrimental because legal education has grown, and continues to grow, less inclusive. With increasing cost, competition, and pressure on law school faculty and administrators, law schools have become increasingly expensive, and their admissions policies have increasingly benefitted the privileged. And, prior to these changes, the wealthy and the privileged were already disproportionately represented in law schools and higher education more broadly.
Effectively responding to the Black Lives Matter movement and the fundamental ways in which it has changed American society requires more. Far more. First, it requires us, faculty members, to recognize that we have failed, by action and by omission, to create adequate access and opportunity for equity-seeking groups. American legal education is hostile to those who have historically been marginalized and those who continue to be excluded from full participation in American society. American legal education is further driven and incentivized to solidify existing barriers to access for equity-seeking groups. Instead of challenging these incentives, we have let ourselves be driven by them.
To live up to this important moment, we must pause longer and look deeper. We must identify and challenge the persisting, structural barriers to inclusivity. We must face and challenge the soul of contemporary American legal education.
---
Assistant Professor, Bora Laskin Faculty of Law, Lakehead University. J.D. (McGill, Dean's List), B.C.L. (McGill, Dean's List), LL.M. (McGill), FCIArb.
---
Become a Patreon!