Become a Patreon!
---
Abstract
Excerpted From: Alexi Freeman and Erika Sisneros Kelley, Laying the Framework for Transformative Change: What Law Schools Can Do Now to Promote Anti-Racism, 23 Rutgers Race & the Law Review 39 (2021) (81 Footnotes) (Full Document)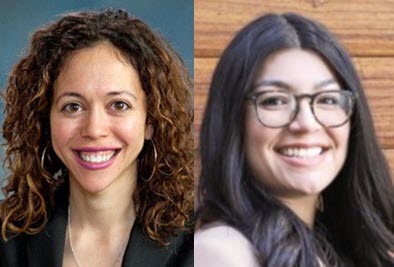 The summer of 2020 was the summer of racial reckoning. After months of lockdown, tens of thousands of deaths from the coronavirus pandemic, and the consecutive racist killings of Black people by police officers, a rallying cry for racial justice was ignited across the country. Although there are many activists, such as Black Lives Matter, that have been battling racial and social justice issues for years, that summer brought systemic racism to the forefront of popular culture and mainstream politics. As many Americans took to the streets to demand justice for those wronged, big businesses and corporations made public commitments to support racial equity efforts.
As calls to address systemic racism peaked with a renewed urgency, law schools and legal organizations across the country made public statements denouncing racism and committing to enact anti-racist policies and principles. In fact, 150 law school deans petitioned the American Bar Association's Section of Legal Education and Admissions to the Bar to consider requiring every accredited law school to provide anti-racism training and education. In the fight for racial and social equity, law schools and other legal institutions have a moral responsibility to advance anti-racist policies. For far too long legal institutions have been complicit arbiters of institutional racism. At best, law schools have been willfully ignorant to that notion that decisions made in admissions and faculty hiring, for example, influence inequities in economic advantage and political power among people of color.
We must take intentional, strategic steps to engage in the long-term planning needed to truly transform our institutions with an anti-racist framework. We must drastically improve and increase outreach and recruitment efforts; grow our pipeline programs, examine the exclusionary impact of the LSAT, identify additional scholarship opportunities, hire more faculty of color, and embed anti-racism frameworks in policies and practices around retention, student affairs, experiential learning, and career development. The list is endless. However, it is incredibly difficult to consider how, when, and where to start. Institutions of higher education tend to move slowly and are often resistant to change. While we grapple with how to attack such structural challenges, we must also be nimble and action-oriented, responding to the immediate needs of students of color. Such students have been waiting for generations for legal education to be responsive and supportive and they demand action now.
With this backdrop in mind, this article will first provide a brief overview of steps that have been taken recently by law schools that are aligned with an anti-racism framework. We will then present some challenges that may affect schools' efforts. Next, we will share the principles of power building that have guided how we at Denver Law approach anti-racism work. Finally, we will outline some immediate reforms that we embarked on in order to provide a roadmap for other institutions.
[. . .]
We must step up and respond to the demand for greater attention to race and racial justice within all aspects of legal education. Some reforms will require dramatic upheaval and investment. We must work to achieve such reforms in order to deeply embrace and implement an anti-racism framework in all aspects of law school. But we must also introduce this framework in a meaningful way immediately, knowing that immediate action can repair harms, matter day-to-day for current students, build power, and lay the groundwork for reaching the longer-term reforms we wish to see. At Denver Law, we have just begun our journey but are hopeful that we are on the right track towards building an institution with anti-racism and inclusivity at its core.
---
Alexi Freeman, Associate Dean of Diversity, Equity, and Inclusion and Director of Externships and Social Justice Initiatives; Professor of the Practice; University of Denver Sturm College of Law. J.D., Harvard Law School, B.A. University of North Carolina at Chapel Hill.
Erika Sisneros Kelley, JD May 2021, University of Denver Sturm College of Law. Erika is currently the Marvin M. Karpatkin Legal Fellow at ACLU National with the Racial Justice Program.
---
Become a Patreon!