Abstract
Excerpted From: Anastasia M. Boles, Pivoting Under Pressure: Cultural Proficiency, Race, and Reforms, 2022 Utah Law Review 871 (2022) (99 Footnotes) (Full Document)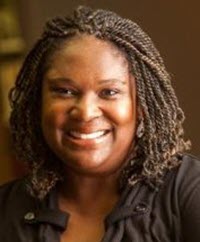 There is a new conversation in legal education about a pernicious problem. As the COVID-19 pandemic raged in spring 2020, legal educators around the country had to pivot to remote teaching. At the same time, racial protests erupted in response to the brutal and successive killings of Ahmaud Arbery, Breonna Taylor, and George Floyd. As law schools grappled with the pressure of the latest racial reckoning, Black law faculty and students demanded cultural change within legal education in response to their devastation, desperation, battle fatigue, and frustration. Unwilling to accept the performative diversity efforts of the past, there was a clear demand for immediate, comprehensive, and reconceptualized action: diversify legal education, increase scholarships for diverse students, hire more faculty of color, divest investments in private prisons, create administrative positions focused on inclusion initiatives, and reform the traditional curriculum to integrate the operation of race in the law. Unfortunately, many law schools were ill-equipped to meet these demands, especially in a remote learning environment.
Legal education has yet to remediate its role in the lack of diversity in the legal profession. Black students were historically excluded from law school admission and still matriculate at lower rates than white students despite comparable qualifications. While the percentage of women in the profession has shown positive growth, efforts to increase the percentage of diverse lawyers have largely stagnated over the last ten years. There is little evidence of commitment to prepare law students to enter the legal profession with the cultural skills necessary to navigate the complex racial and ethnic issues that will continue to define law practice. After analyzing recent data showing that students of color are overrepresented in non-transfer attrition rates, the AccessLex Institute recommended that schools seek to make the law school more inclusive and supportive of diverse law students.
Nor has legal education truly engaged its role in maintaining racial inequities in the legal system. Legal scholars have long criticized the traditional law school curriculum as deceitfully neutral and divorced from the social and historical reality that race, and racism, have permeated the legal system. For decades, a rich body of scholarship has explored the need to integrate issues of cultural and racial justice into the law school classroom. During the racial protests of 2020, there was new urgency to dismantle the façade of the law school curriculum. Many law students struggled to absorb a stubbornly artificial version of the law that ignored the contemporaneous social reality of the racial protests. Professor Shaun Ossei-Owusu starkly described the law school experience during the racial reckoning as an "intellectually violent" one that was "unforgiving, can feel unrelenting [,] and often goes unnamed."
There is danger, however, that this new conversation about race will follow the familiar path of dilution and inaction. Almost two years after the racial protests of 2020, many legal educators are still unsure how to navigate inclusive curriculum reform. The Utah Law Review's 2021 symposium entitled #IncludeTheirStories: Rethinking, Reimagining, and Reshaping Legal Education took up this critical conversation. Scholars participating in the symposium amplified the national conversation about how to expand traditional courses to recenter race, empower law teachers to incorporate inclusive teaching methods, and reform the traditional law school curriculum. These types of conversations, as well as the emerging innovative reforms to the legal curriculum, are emerging at schools around the country and are a reason for hope.
Despite the pressure of the current moment, legal education needs to complete a sustainable cultural pivot towards inclusive curricular reform. This Essay seeks to stabilize the frame of the curriculum reform discussion by examining some threshold considerations which are often missing to create sustainable cultural change. I leverage the paradigm of cultural proficiency to highlight some critical concerns that, if not addressed, will prevent progress in efforts to integrate racial justice.
Cultural proficiency is a paradigm for legal education to engage in transformative activism within law schools and classrooms. The paradigm is prescriptive, having been utilized by a variety of organizations as a framework for cultural change and continual growth. It is not a stock approach to performative "diversity and inclusion" efforts. In fact, the very core of cultural proficiency seeks to push organizations and individuals past superficial, abstract, and improvised attempts at cultural change.
In prior scholarship, I have used cultural proficiency to propose reforms to legal education and empower law professors to become culturally proficient educators. For this Essay, I focus on two accessible tools that can guide law schools in the exercise of integrating racial justice throughout the curriculum. First, in Part I, I review the "essential elements" of cultural proficiency, a set of culturally proficient standards to guide law schools in crafting reform efforts. In Part II, I illustrate how the cultural proficiency "continuum" can guide interactions in the law school community about racial justice and the law school curriculum.
[. . .]
The last two years have been filled with various pressures. Many law school communities have engaged in difficult, but important, conversations about much-needed reforms to legal education. In his influential book, How to Be an Antiracist, Ibram X. Kendi urged belief "in the possibility that we can transform our societies to be antiracist":
Racist power is not godly. Racist policies are not indestructible. Racist inequities are not inevitable. Racist ideas are not natural to the human mind.
The tools of cultural proficiency are not magical; it will take resolve to pivot legal education. Legal education has a new opportunity to permanently shift the culture of law school hallways. The use of the cultural proficiency paradigm can help the legal education community build a stronger, and more inclusive, foundation for change. I hold hope that our generation of legal education community members can be a part of a cultural pivot that will destabilize racism in the legal system.
---
Anastasia M. Boles. Professor of Law, University of Arkansas, Little Rock, William H. Bowen School of Law; Co-Director, Bowen Center on Racial Justice and Criminal Justice Reform.