Abstract
Excerpted From: Edward A. Purcell, Jr., Race Across the Curriculum: A Team-Taught Course on Law and Race in America, 66 New York Law School Law Review 125 (2021/2022) (21 Footnotes) (Full Document)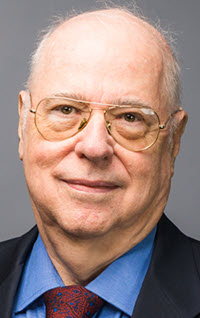 Faculty members at New York Law School have long been moved by the continuing problems of race relations in America and by questions of how law and legal education might be able to contribute to their amelioration. During the 2015-2016 academic year, a group of more than twenty members of the NYLS faculty began a cooperative project to develop a new kind of team-taught course that would allow us to join together in exploring those problems and attempting to answer those questions. After two years of discussions and preparations we were ready to begin offering a course entitled "Race, Bias, and Advocacy" (RBA) in the fall 2017 semester, and in the fall 2022 semester we will be presenting the course in its sixth iteration.
Our hope is that the course we developed will provide a step in enabling us and our students to engage more effectively with race-related problems and ultimately produce better informed teachers and more skilled practicing lawyers. We designed the course both to encourage participating faculty members to deepen their own understanding of the role that race has played in the various legal fields in which they are specialists and to spark practical insights that would better prepare our students to deal with racial issues in the many different roles they might play in law, politics, and government. Drawing on the widest possible range of sources--not just cases and statutes but also memoirs, historical studies, social theories, empirical research, and the personal experiences of teachers and students--the course is also intended to encourage frank and vigorous discussion while at the same time ensuring a safe space for those who may feel for whatever reason uncomfortable or marginalized. Equally, the course is intended to give both students and teachers an opportunity to consider the most effective ways that law and lawyers might begin to address racial issues and help alleviate racial biases and inequalities in our society.
In addition, we also hope that the course may help lead American law schools to fill a gap that often exists in their curricula. Many or most schools offer courses on race that are defined relatively narrowly by doctrinal fields, historical periods, or jurisprudential theories. Rarely do such courses focus on the ways in which race is embedded in our daily lives, in law and the legal system, and in the everyday practice of law across the spectrum of professional work. Even more rarely do they try to address those critical legal and social realities by drawing on the collective knowledge and diverse experiences of faculty members who specialize in a wide range of legal fields.
This Issue is intended to accomplish two goals. The first is to describe what we consider an innovative intellectual and pedagogical project and to outline the nature of the specific course that the project generated. We hope that this might inspire colleagues at other schools to develop their own similar team-taught courses that address the complex problems of racial bias and inequality--or one or more of the many analogous problems that stem from other kinds of prejudice, inequality, and discrimination--that exist in contemporary America.
The second goal is to describe the content and approach employed in some of the class sessions in the course and to suggest some potential starting points for planning similar courses. The essays within this Issue are meant to illustrate some of the subjects and approaches that might be adopted in such a course. They are experimental models that represent our continuing efforts to break new ground in broadening and deepening the discussion of race and the law for teachers and students. Each of these contributions is designed to provoke further participatory explorations by asking probing questions and encouraging student and faculty exchanges on difficult subjects. We hope that each essay will increase awareness of the intertwined connections that exist between race and law and inspire creative thinking about possibilities for both social and legal change in the future.
This Introduction is intended to serve the first of these two goals and the individual essays that follow are intended to serve the second.
[. . .]
We hope that our experience with this NYLS faculty project may prove helpful to other teachers in both colleges and law schools across the country. Our further hope is that it suggests a promising way for faculty members to cooperate in generating exciting new team-taught courses that can address the complex and challenging relationships that exist between law and race in a wide variety of areas and, most broadly, between law and the whole of the society that surrounds and shapes it.
---
Joseph Solomon Distinguished Professor, New York Law School. J.D. Harvard Law School, 1979; Ph.D. University of Wisconsin, 1968; M.S. University of Kansas, 1964; A.B. Rockhurst College, 1962.