---
Abstract
excerpted from: Russell A. McClain, Bottled at the Source: Recapturing the Essence of Academic Support as a Primary Tool of Education Equity for Minority Law Students, 18 University of Maryland Law Journal of Race, Religion, Gender and Class 139 (Spring, 2018) (225 Footnotes) (Full Document)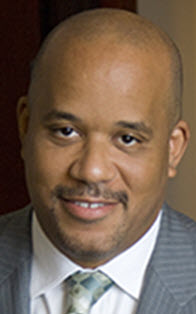 The inaugural diversity conference of the Association of Academic Support Educators and this symposium have presented us with a clear opportunity to focus on the commitment of academic support programs to diversity in the legal profession. From the grassroots beginnings of academic support efforts, these programs have been fundamental to the academic and bar exam success of law students of color. But during the last two decades, academic support programs have gravitated away from that original focus. This shift has worked to the direct disadvantage of minority (primarily Black and Latino/a) students. A return to focusing on these students--coupled with an appreciation for more recently-discovered psychological dynamics affecting minority student learning--has the potential to dramatically improve learning for these students.
Part I of this paper focuses on the history of academic support programs, exploring (i) their origins in law school integration efforts and their connection to a desire to improve the academic performance of African-Americans and other students of color, and (ii) the drift away from a race/ethnicity-based focus toward a race-neutral (i.e., low performance) model.
Part II identifies the weaknesses in a race-neutral approach--namely, the failure to address the impact of implicit bias and stereotype threat, psychological dynamics that can have a dramatic effect on academic performance.
Part III sets forth a proposal for an academic support program that includes an explicit focus on minority performance, accounting for the existence of stereotype threat and implicit bias.
. . .
Academic support programs were created in response to a demonstrated need to support the academic success of minority students. Over time, however, ASPs have drifted away from this original focus, which has had the effect of removing a foundation for success that these students need. The need exists not because the students are inherently incapable of succeeding, but because the learning environment in law school is riddled with barriers to their success. These barriers include (i) implicit bias, which can deprive students of the attention and support that all students need, and (ii) stereotype threat, which can undermine student performance from the inside. Academic support programs should retain a race-conscious focus that enables them to include programming that addresses these insidious concerns.
---
Law School Associate Professor, Associate Dean for Diversity and Inclusion, and Director, Academic Achievement Program, University of Maryland Francis King Carey School of Law.