Become a Patreon!
---
Abstract
Excerpted From: Todd J. Clark, The Takeover: Hiphop's Evolution and Influence in the Law School Classroom, 42 North Carolina Central Law Review 51 (2019) (177 Footnotes) (Full Document)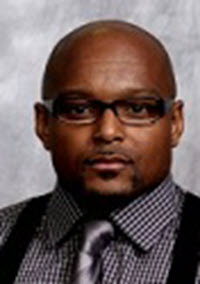 When I was asked to write this article, I was reminded of a question asked at the beginning of the movie Brown Sugar--a movie which is often regarded as one of the most iconic films in urban, as well as hip hop, culture. The question: "So, when did you fall in love with hip hop?" is answered by rappers Kool G. Rap, Russell Simmons, Black Thought, Pete Rock, De La Soul, Jermaine Dupri, Talib Kweli, Common, ?uestlove, Big Daddy Kane, and Method Man, to collectively explain when they discovered their love of hip hop. In their responses, each artist highlights how their experiences hearing a lyric and/or observing the culture helped them cultivate a lifelong love for hip hop music and its culture. It is that same love for hip hop that inspires the words penned in this article. My love of hip hop has influenced and shaped the man that I have become, has been inspirational throughout my career, and will continue to inspire my service, teaching, and scholarship.
As a young black man growing up in the inner city of Columbus, Ohio, I often lived in what-in urban vernacular - is called "the 'hood." While I cannot say that I lived in the projects, my mother and I always lived within a stone's throw of the project property line. This reality created a unique dichotomy in my philosophical upbringing. My close proximity to the projects helped me experience many of the same perils that my peers who actually lived within its confines experienced. I witnessed first-hand, the evils and violence of the crack epidemic, as I lost three uncles to it. While I could relate to my peers' struggles in the projects, I lived in a house two blocks away and could escape its harsh realities. Although my peers welcomed me into their lives and respected me as one of their own, everyone-including myself -knew that I was different because of my living situation and my parents' strong influence.
My developmental years were spent in juxtaposed living environments. In many respects, while I never felt pressured to assimilate to either environment, I was an outsider to both environments. However, I possessed an inside understanding, appreciation, respect for, and ability to adapt to both living situations. This reality was solidified after I learned of the influence and power of hip hop. Hearing De La Soul's "Me Myself and I," A Tribe Called Quest's "Find A Way," and Pete Rock and CL Smooth's "Reminisce," reaffirmed that I did not have to make a choice. I was able to be myself, a hodgepodge of two completely different cultures. This music was not commercial, nor could it be categorized as "gangsta rap." Like me, it operated in a middle ground that was equally as relevant and as influential as hip hop music on the two aforementioned extremes.
Hip hop helped me find comfort in my own skin, and that experience instilled in me a deep love and appreciation for its message, tone, and influence. My love for hip hop helped me recognize that it could be key in unlocking opportunity and inspiring change. My love for hip hop transcends my initial appreciation for who I was as a young man; it influences a large part of my existence. Specifically, it played a role in helping me raise my son, Jordan. When Jordan was approximately four years old, I used Common Sense's "I Used to Love H.E.R." to help him appreciate the concept of metaphors and the flow of reading.
Today, hip hop inspires my scholarship and the manner in which I teach. More importantly, it inspired the creation of the Hip Hop, Law and Social Justice course which I teach at North Carolina Central University School of Law ("NCCU School of Law"), that served as the foundation for the creation of this article.
Throughout this article, I use the phrase hip hop to refer to both music and culture. In maintaining the spirit and essence of hip hop, this article will present organizationally as an album. As such, "Track 1" of this article discusses the Justice in the Practice of Law Certificate Program ("JIPL Program") at NCCU School of Law and its relevance in establishing a space for the Hip Hop, Law and Social Justice course. "Track 2" provides background on how the course was created, how it is structured, its pedagogical perspective and its objectives. "Track 3" describes the content of the course and how it is used to facilitate an engaging experience about the law. Finally, "Track 4" highlights the final project in the course, its goals and the learning experience it facilitates for students.
Additionally, in keeping with the spirit of hip hop, one common practice among artists is to invite other artists to "jump on a track." In the hip hop culture, this is an ultimate sign of mutual respect. From the perspective of the invitee, the invitation is recognition that the invitee is worthy of gracing the beat and has something to add that can only be generated by the invitee's presence. From the perspective of the inviter, the invitee's acceptance validates that the track is "hot" enough to warrant acceptance of the invitation. Further, at various points in this article, my former students will "hop on the track" through my references to the student reflection papers they drafted during the course. Unlike the traditional law review article, this piece is not about citing to self-proclaimed legal scholars from a particular field, it is about empowering the student perspective, because it is the students who will carry the torch of social justice. It is their stories and perspectives that give life to this article, the course, and the law school experience. Moreover, student commentaries represent new voices in the fight for equality. It is my hope that this work serves as a platform to ensure that their thoughts, messages, and understandings are properly appreciated.
[. . .]
This article is very special to me because it is a reminder of how many amazing students I have had the honor of educating. When I first got to NCCU School of Law, I learned very quickly what makes this place special--the students within it and the professors who eagerly serve as mere conduits to help students accomplish their greatest potential. One of my mentors, Professor Mary Wright, wrote a very compelling piece in our law review wherein she discussed the value of our mission and why it is important to promote and preserve it. Her article is a reminder that my role as a professor is to cultivate the greatness within each of my students and to further promote the mission of our institution. It is the students and alumni that fuel the legacy of our institution. Through classes like Hip Hop, Law and Social Justice, I am excited that I have a role in facilitating this mission. This course helps remind students about why they came to law school, and more importantly, how they can use the law to address practical legal issues that impact their communities.
---
Todd J. Clark is a Professor of Law at St. Thomas University School of Law in Miami, Florida.
---
Become a Patreon!